For those of you who don't know the dif­fer­ence between Ice Cube and Ice-T, the Jumbo Activ­ity & Rap Col­or­ing Book is here to make learn­ing fun. And shit.
It's a Tum­blr cre­ated by Bun B –the rap­per who intro­duced the word "trill" to my vernacular–that includes print­able col­or­ing pages and fun-tivities that will sharpen your staying-within-the-lines and connect-the-dots skills while teach­ing you very impor­tant rap facts, like how rap­pers love weed and money, or that Vanilla Ice was once rel­e­vant. (Although, in hind­sight The Rap  Spelling  Book might have been a lit­tle more use­ful. I still strug­gle with my "izzles" and proper usage of apostrophes.)
I decided it would be an extremely good use of my time to bust out the crayons and have at it.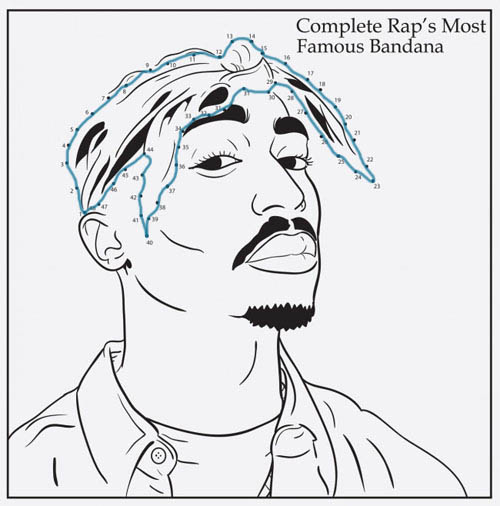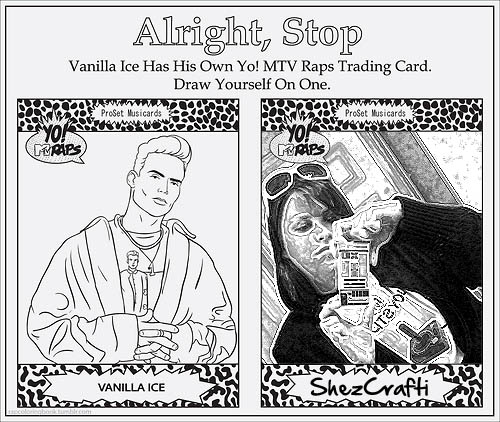 I swear, I have no idea what the Ink Out­lines fil­ter in Pho­to­shop is. I did that last one com­pletely by hand. Honest.
[Thanks UPROXX ]