The Rocky Hor­ror Pic­ture Show is one those movies you either love or hate. There is no in between. (Kind of like candy corn .) I've cho­sen to fea­ture it on my count­down, so it should be fairly obvi­ous which cat­e­gory I fall into. In my defense (because for some rea­son I'm feel­ing the need to defend myself when it comes to this movie), I was indoc­tri­nated pretty early.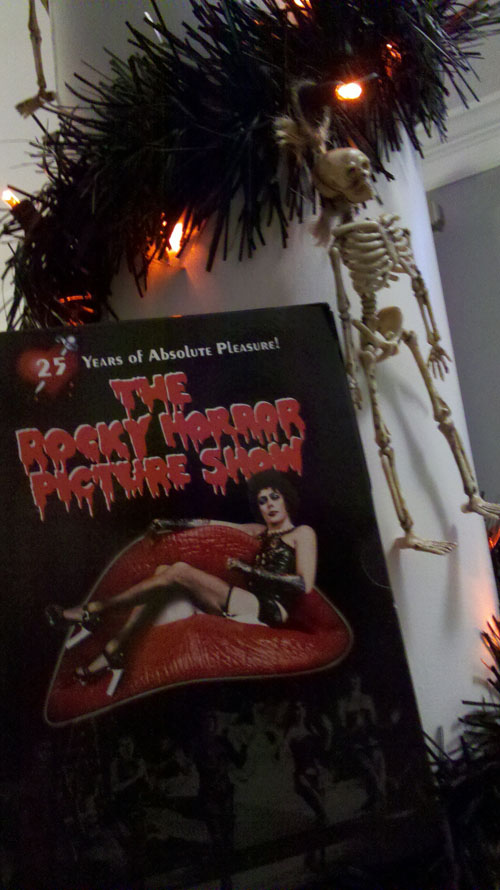 I can remem­ber this movie always being on TV around Hal­loween, and I was the kind of kid that delib­er­ately watched things I wasn't sup­posed to watch. In fact, I went out of my way to do so. Sneak­ing down­stairs to watch  Dream On  at two in the morn­ing? Watch­ing low-budget sex­ploita­tion films on USA with the vol­ume turned down real low? I did those things. Before I was 12. Rocky Hor­ror Pic­ture Show had exactly the kind of bizarre, tawdry qual­ity I was look­ing for in a "for­bid­den gem" (i.e. mate­r­ial my par­ents would have never approved of). Of course, back then I had no idea what "camp" was or WTF any of it was sup­posed to mean. I just knew it had The Grand Wiz­ard from Worst Witch pranc­ing around in fish­net stock­ings, which I found hilar­i­ous, so that was rea­son enough for me to watch it.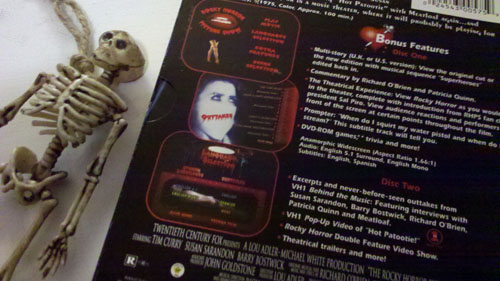 By the time I got to high school my movie knowl­edge was much more expan­sive and I was able to appre­ci­ate TRHPS for the par­ody it is. It was also quite pop­u­lar in my high school–particularly with the the­ater crowd and us weirdos in the art club–and it was required view­ing at every Hal­loween party. (Bring your own props!) I never missed an oppor­tu­nity to do the Time Warp.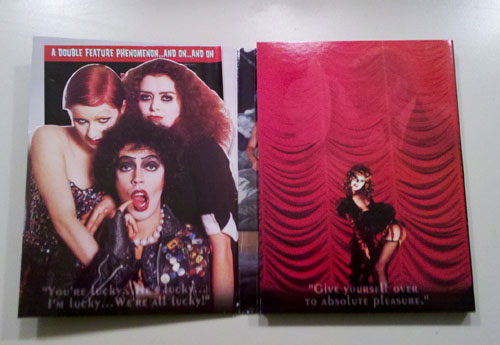 The Rocky Hor­ror Pic­ture Show  is, quite sim­ply, one of the great­est if not  the great­est cult films in the his­tory of ever, and a Hal­loween sta­ple. I won't hear any argu­ments to the con­trary.  I would also con­test that you can­not call your­self a true Tim Curry fan with­out at least hav­ing seen  The Rocky Hor­ror Pic­ture Show  even if you don't con­sider your­self a fan. His per­for­mance is not to be missed.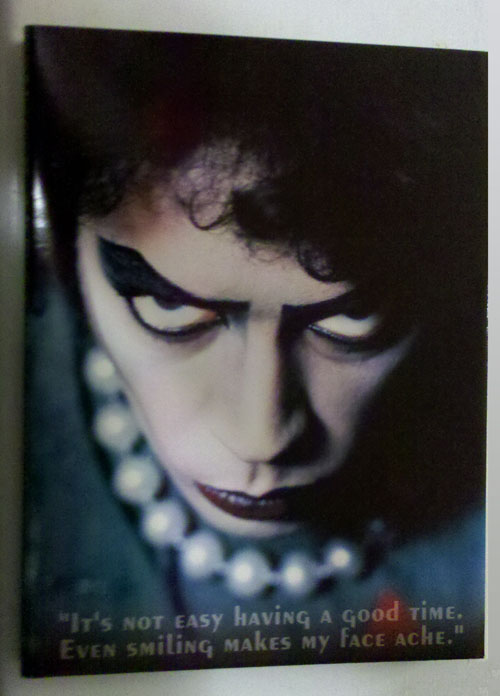 If you need more rea­sons to love this movie, Meat Loaf is in it. MEAT LOAF! I've always been a fan of his rock-opera style which lends itself per­fectly to the music of TRHPS (which is another whole rea­son to love this movie). Of course there's also a very young, very hot, very scantily-clad Susan Saran­don if that's what moves you. My favorite char­ac­ters, how­ever, are Riff Raff and Magenta. I know I've men­tioned sev­eral times on this blog that I don't like to wear cos­tumes , but I could totally see myself dress­ing up as Magenta for Hal­loween. (Because I just don't have the energy–or the eyebrows–for Columbia.)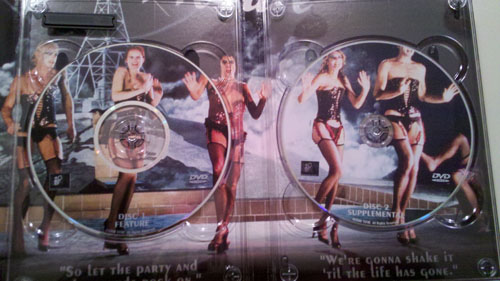 (Side­bar: I love the pre­sen­ta­tion of this DVD set. It's always fun when the discs are part of the case art­work and you're required to posi­tion them just right for the image to make sense. It's like a bonus puzzle.)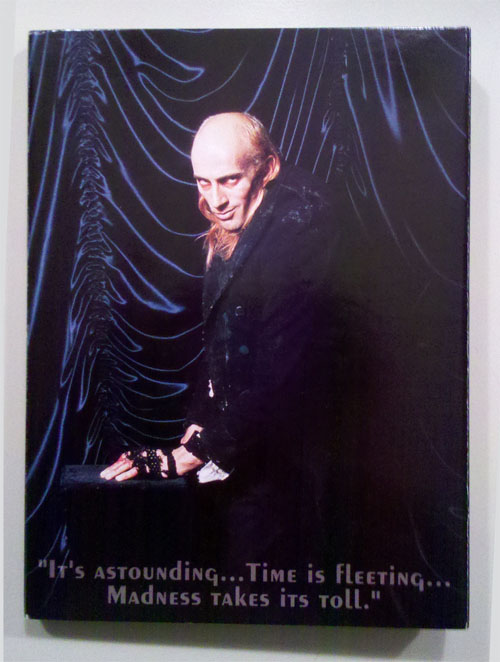 The Rocky Hor­ror Pic­ture Show isn't for every­body, I'll give you that–especially if you're one of those straight-laced types who gets uncom­fort­able around, well, around the types of things that are depicted in TRHPS,  to put it nicely. And yeah, it's really fuck­ing  weird . On the other hand, it is one of the most orig­i­nal and wildly enter­tain­ing movies you'll ever see.
So tell me — do you love it or hate it?
Meet Dr. Frank N Furter
I see you shiver with antici.….…..pation!
Spooky Sexy Screenshots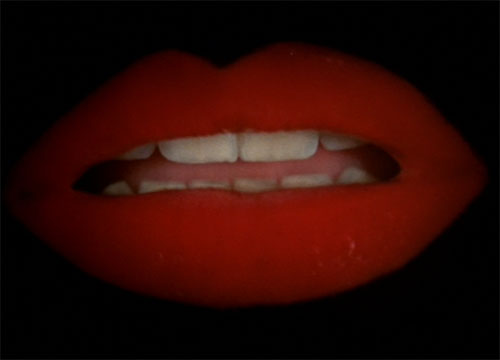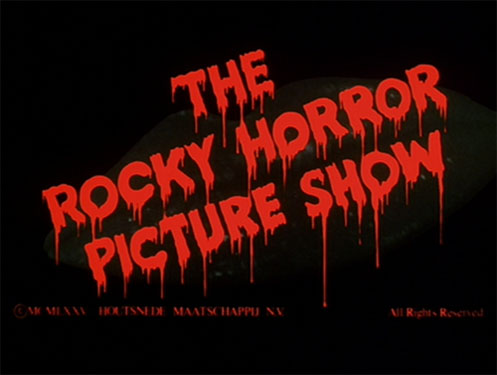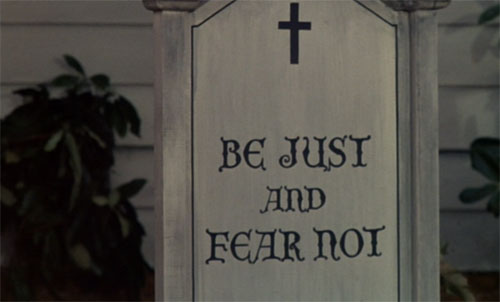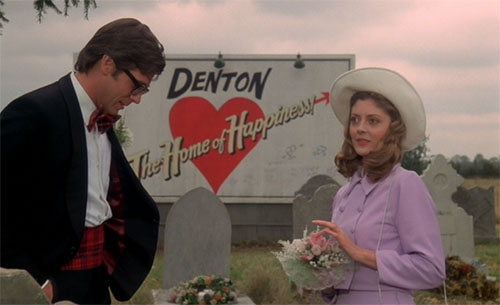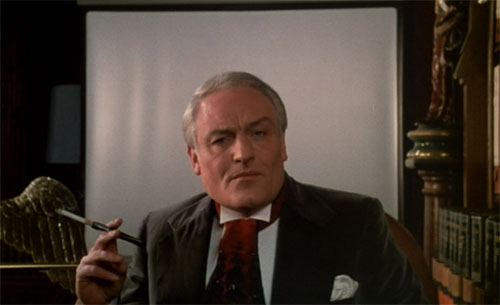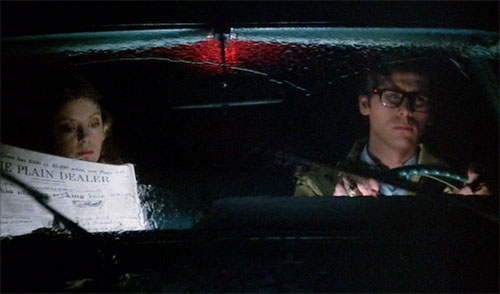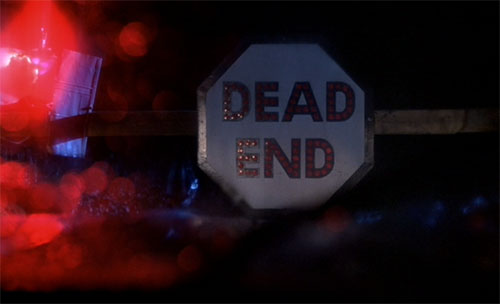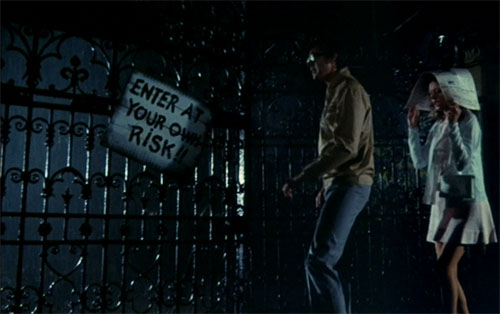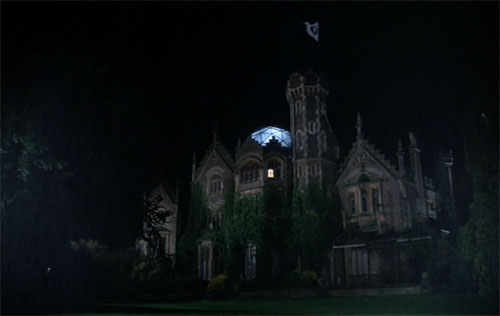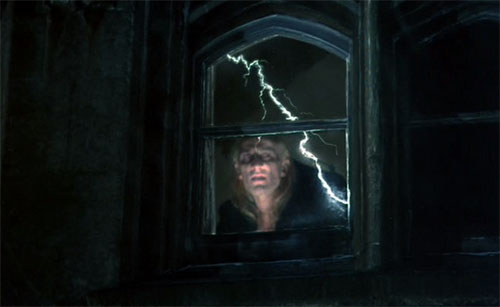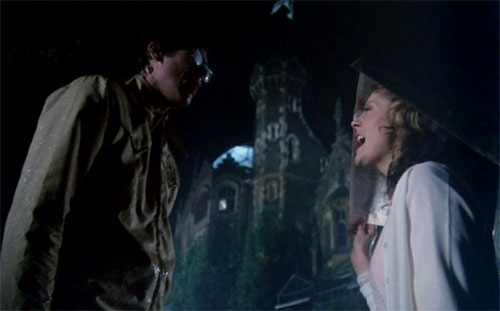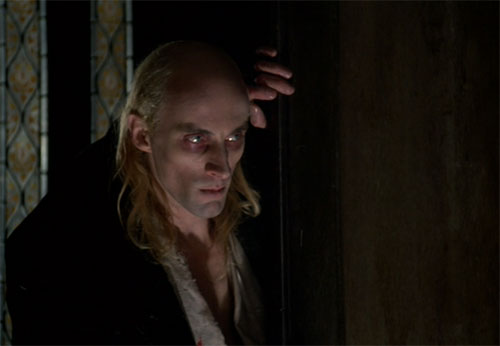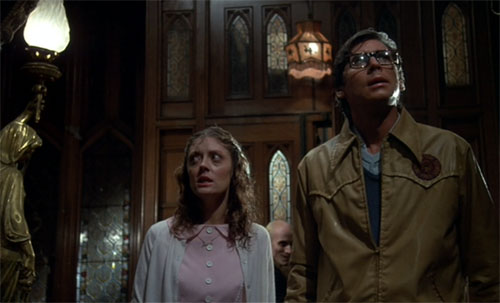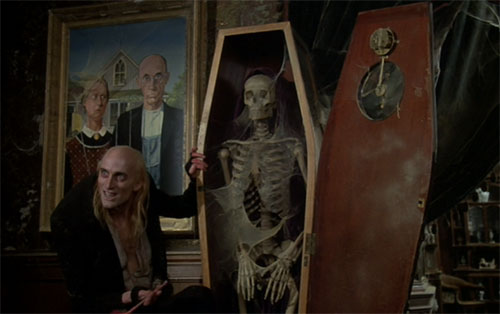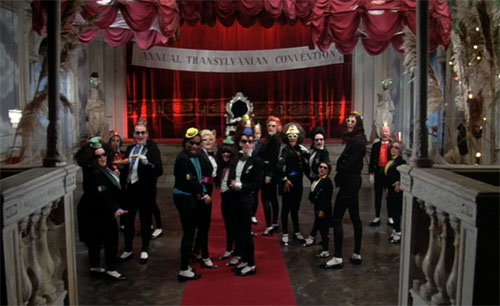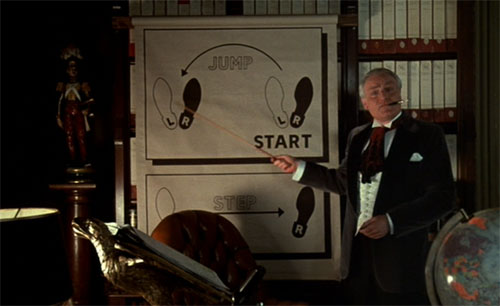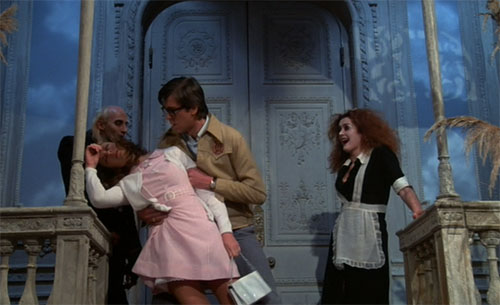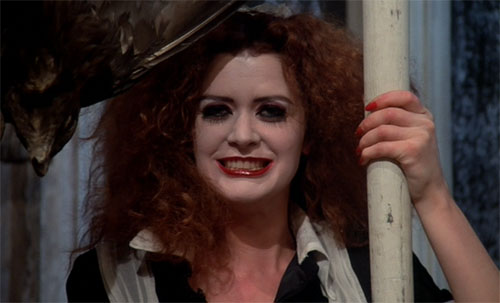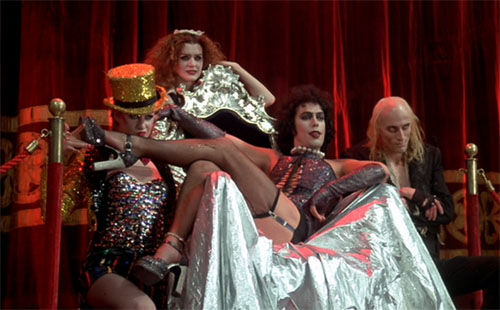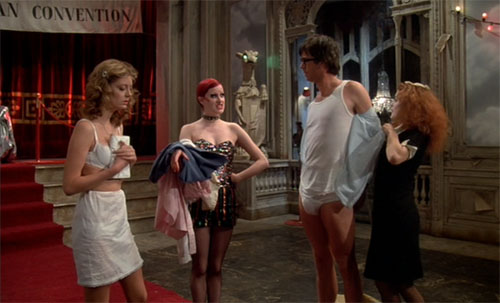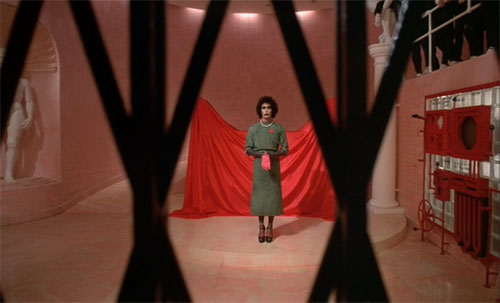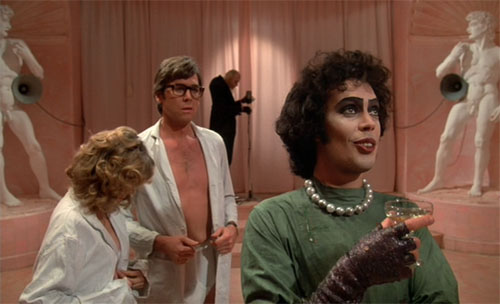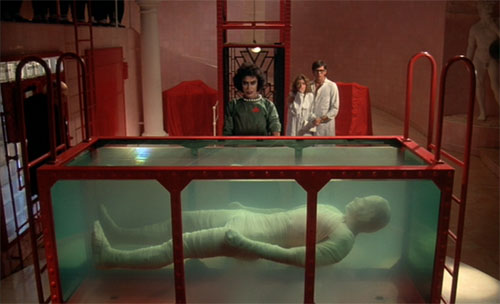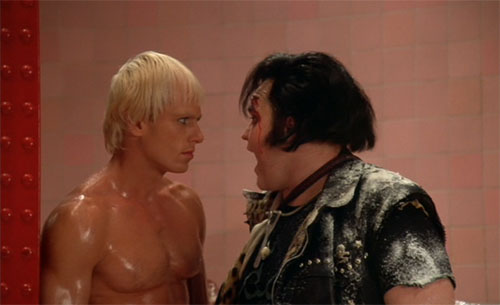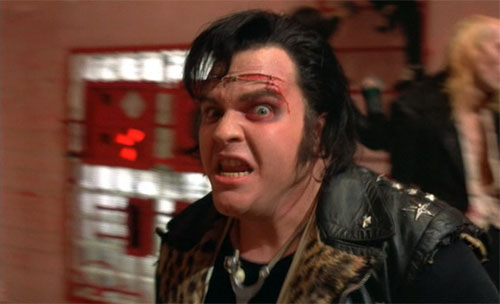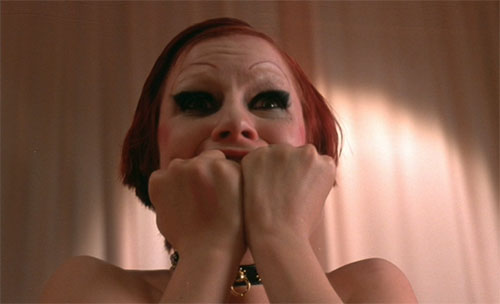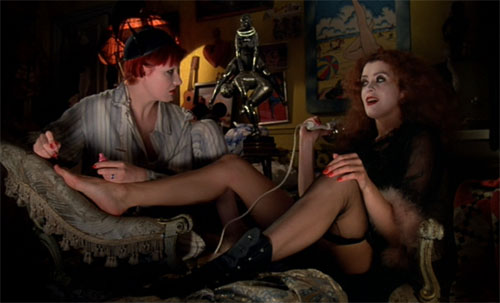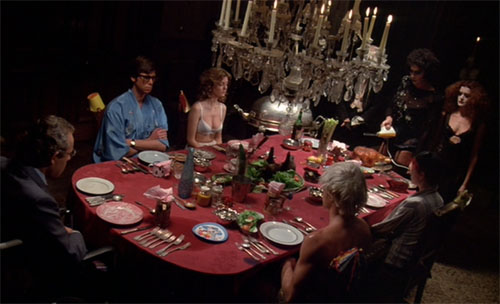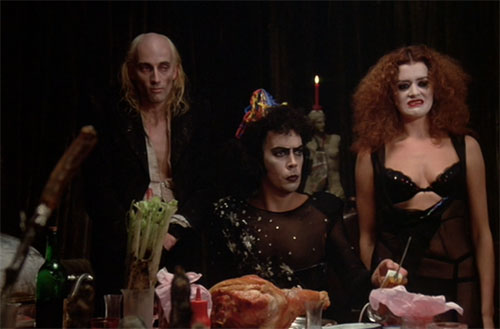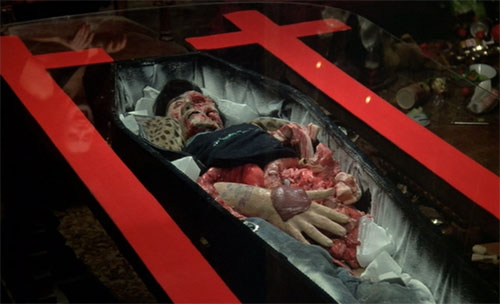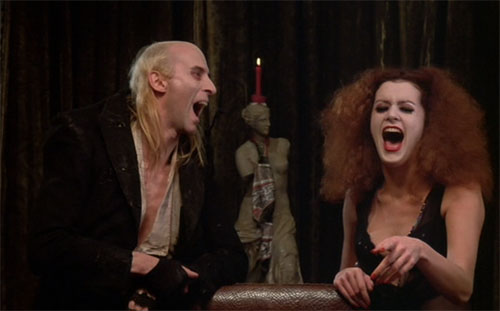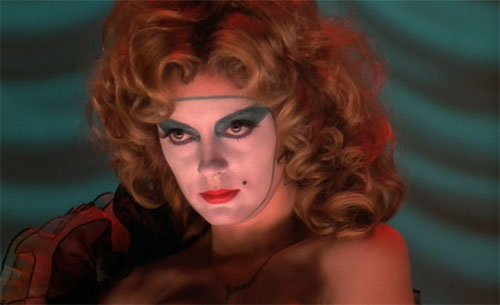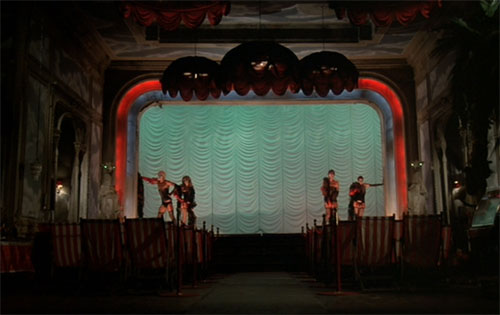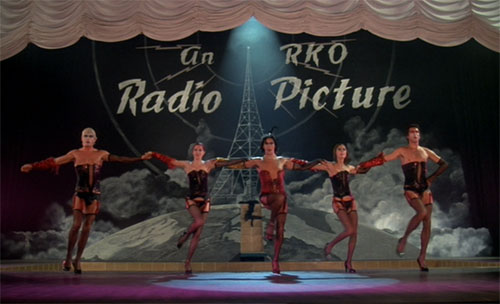 What is 31 DVDs of Halloween?
As a spe­cial fea­ture for the Hal­loween Count­down, I'm show­cas­ing 31 Hal­loween DVDs from my per­sonal col­lec­tion. I have a lot of Halloween-related and hor­ror DVDs in gen­eral, but for this year's count­down I'm only going to focus on my absolute favorites–the ones I con­sider 100% essen­tial for my enjoy­ment of the holiday.