If you're a Mad Men fan, you may have already seen Michael William's fan­tas­tic Mad Dolls  cre­ations for Haute Doll mag­a­zine that instantly cap­tured hearts back in 2010. Each painstak­ingly detailed dio­rama, cre­ated with restyled Bar­bie Dolls and tiny mid-century mod­ern fur­ni­ture, is like a per­fect snap­shot of Mad Men in miniature.
Though orig­i­nally cre­ated in cel­e­bra­tion of Mattel's new (at the time) line of Mad Men Bar­bie dolls , I don't think I'm alone in say­ing I like Williams' ver­sion bet­ter than Mattel's offi­cial line.
Back in June, Williams returned with yet another bril­liant col­lec­tion of plas­tic Mad Men, this time pay­ing homage to Sea­son 5, and they are noth­ing short of per­fect. They even come with acces­sories! (Be care­ful if you're not caught up on the show yet, though–some of the images and descrip­tions con­tain major spoilers!)
Take a look, but try not to fall too deeply in love: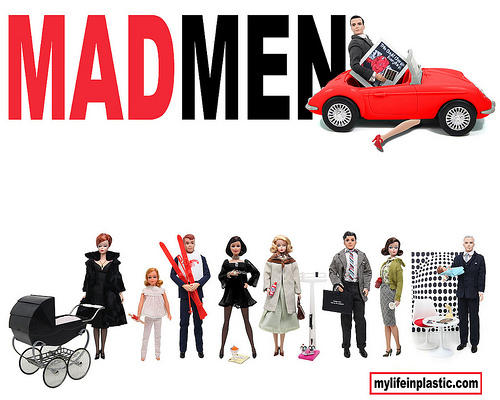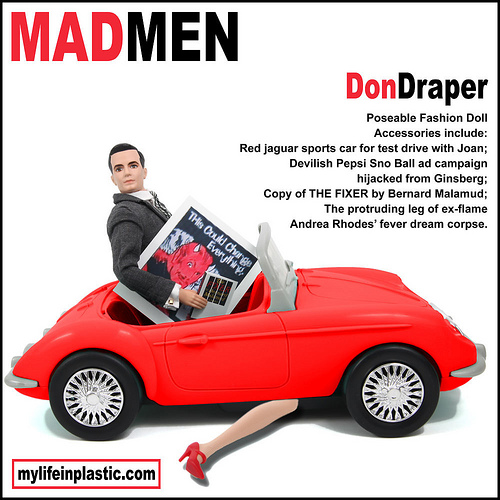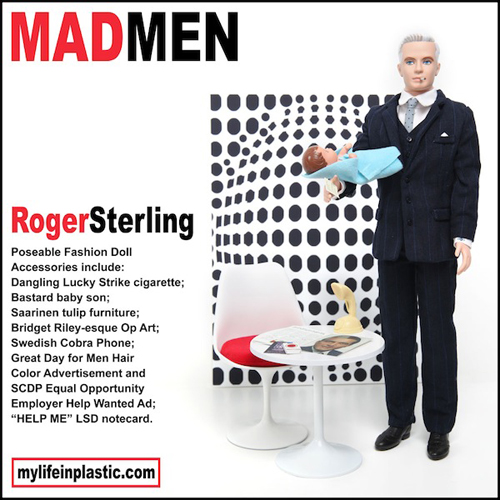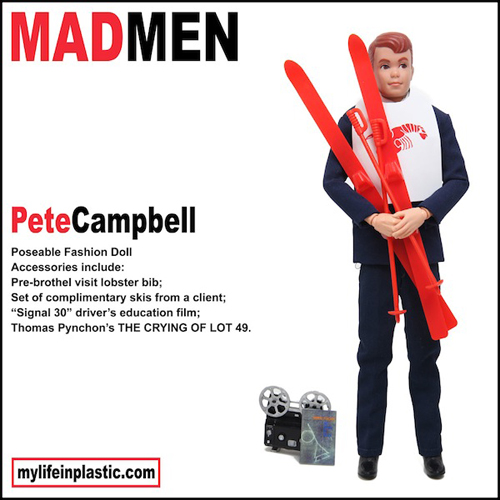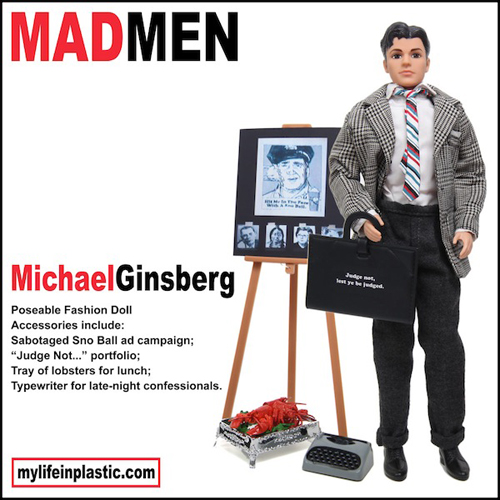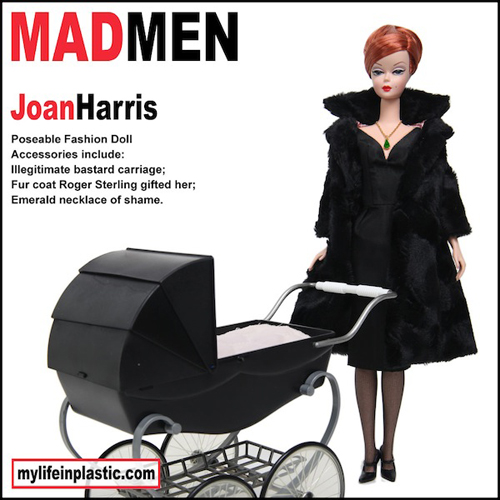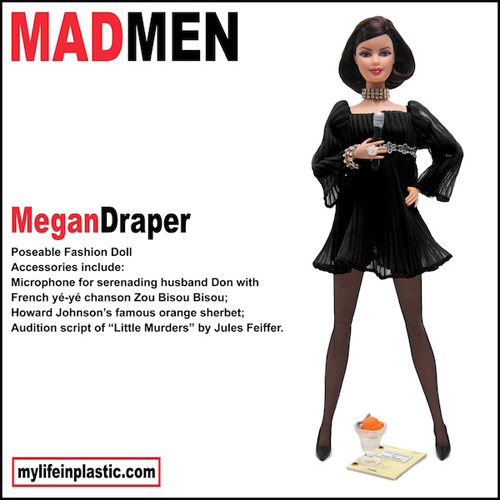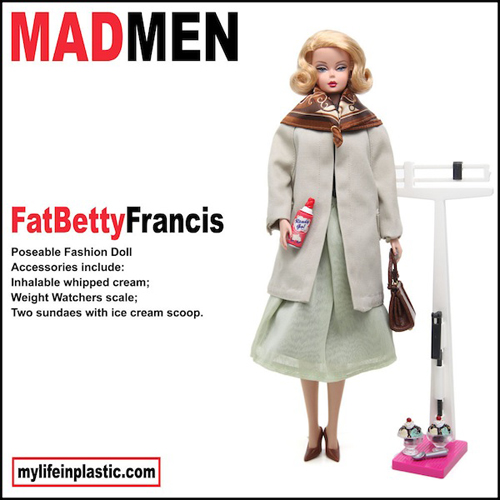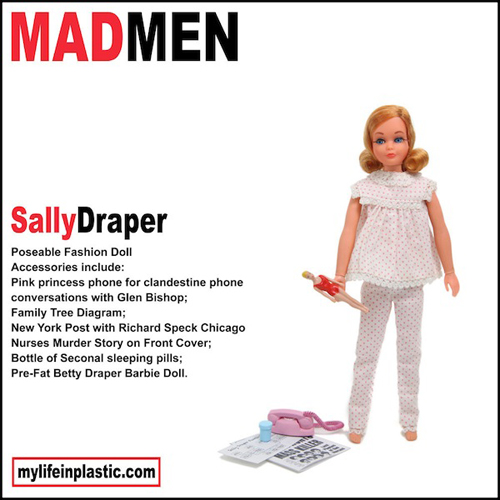 I don't col­lect Bar­bie, but I'd totally buy Williams' Mad Men dolls if I could! That's really my only complaint–that I can't buy these.
To see more of Michael Williams' pho­tog­ra­phy and other fab­u­lous pop culture-inspired doll cre­ations, visit MyLifeInPlastic.com and fol­low him on Insta­gram @MyLifeInPlastic .