So, I just got a shiny new iPhone 5 (I know, I never thought it would come to this , either) and it was look­ing rather naked, so my imme­di­ate goal was to trans­form it into the most Ninja Turtle-iest phone possible.
Until they come out with real  T-phones  ( and not this plas­tic piece of crap  which doesn't even use the real voice actors), or at the very least, some kind of cool case that trans­forms your iPhone into a Shell­Cell, I have to set­tle for the next best thing.
Nick Tur­tles iPod 5 Case
This case is meant for an iPod 5, not an iPhone 5, but dammit, it's the only offi­cial Nick­elodeon TMNT case that exists, which means I HAD TO HAVE IT. I asked around on Twit­ter to see if any­one knew if iPod 5 cases would fit iPhone 5, and ya'll gave me some ter­ri­ble advice because this thing totally fits my iPhone 5, and pretty snugly at that. I'm glad I decided to ignore you and go with my gut. At Toys 'R Us this thing costs  $19.99 and doesn't count as elec­tron­ics, which means the 90-day return pol­icy still applies, even for open items. You can tell I really took a big risk here.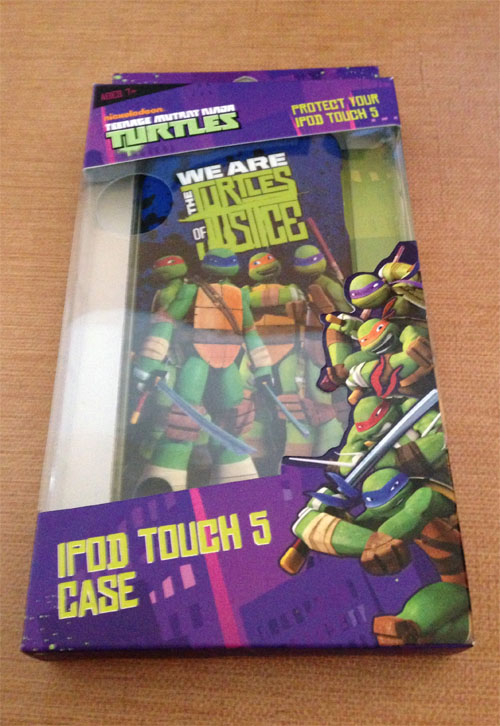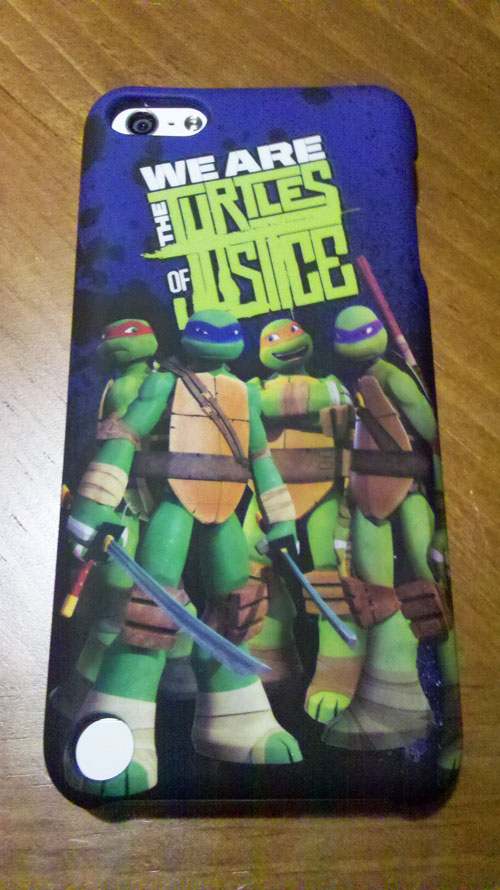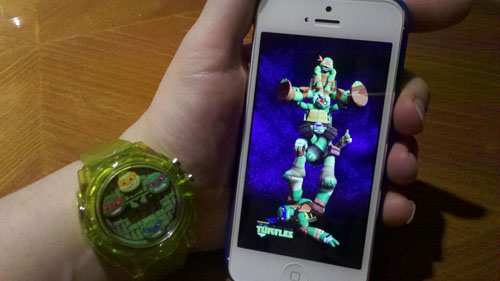 The iPod 5 case fits my iPhone 5 sur­pris­ingly snugly, how­ever the iPhone is a tad thicker than the iPod, so there is about 1.5mm of exposed hard­ware. But I don't care because OMG NINJA TURTLES!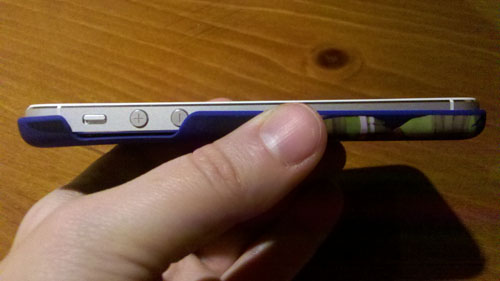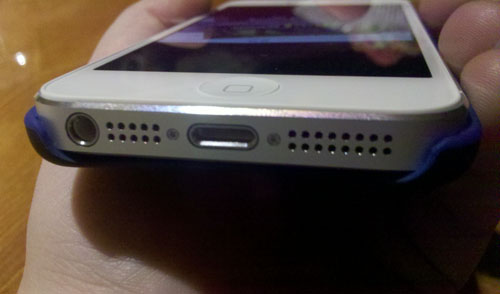 T-Phone Ringtone
Next order of busi­ness was to cus­tomize the ring­tone. A TMNT fan over at the Techn­odrome Forums had the good sense to upload an MP3 of the exact T-Phone ring­tone that's used in the Nick­elodeon show, which can be heard when­ever the Tur­tles call each other. You can down­load it from File­Drop­per right here .
Here's what it sounds like:
Nick­Tur­tles Wallpaper
And lastly, I needed some iPhone 5-sized (640 x 1136) wall­pa­per. Sur­pris­ingly, I couldn't find any offi­cial TMNT iPhone wall­pa­per online, and as far as 5 min­utes of Google-searching tells me, nobody has both­ered to make any. So I had to get cre­ative and make my own. I made two designs–one for the home screen, and one for the lock screen.
Feel free to down­load these and use on your iPhone 5.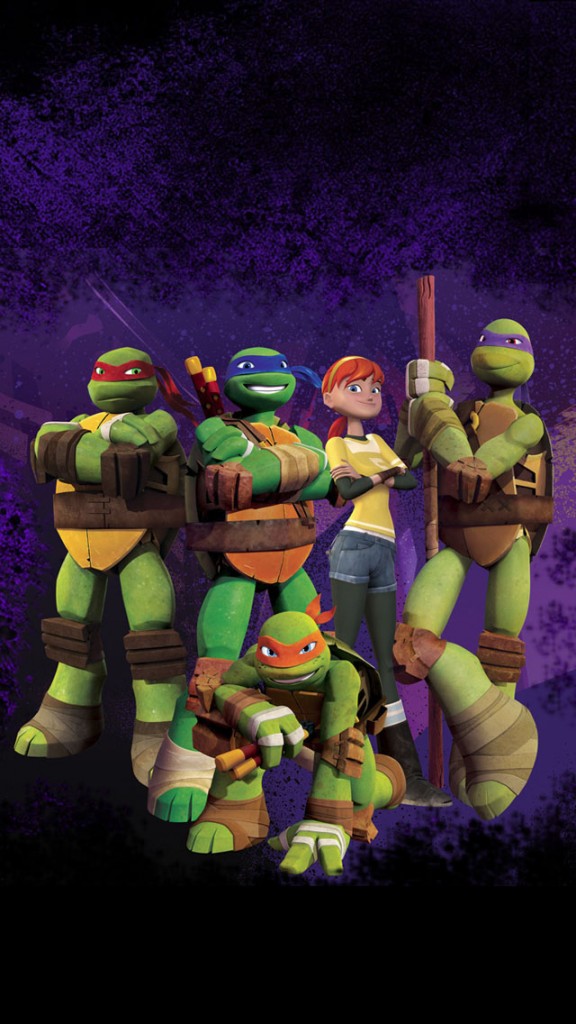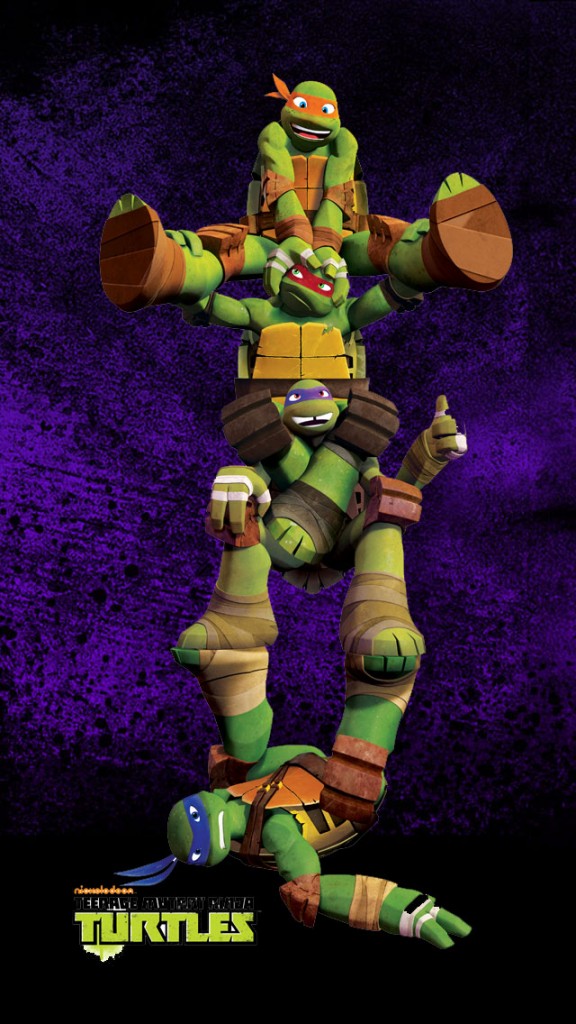 Bonus! Booy­akasha Ringtone
One of my Twit­ter bud­dies and fel­low TMNT fans, Justin Edwards ( @DUSTINDUSTRIES ), made an awe­some "BOOYAKASHA!" ring­tone for me, which I uploaded to SoundCloud:
You can down­load it here: Booy­akasha! Ring­tone
Thanks Justin!