I didn't go to SDCC this year, but one of the only things I cared about pur­chas­ing there (other than this and this ) are prints of these awe­some Teenage Mutant Ninja Tur­tle sketches by artist  Alex Deli­gian­nis . He was nice enough to save a set for me and let me pur­chase them after­ward, and they just arrived in the mail today.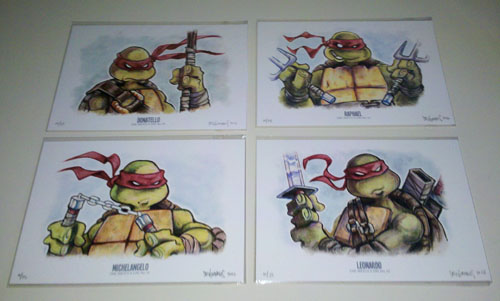 I plan on get­ting them framed together with one of those four-way matte win­dows, and hang­ing the piece above a dis­play of TMNT collectibles.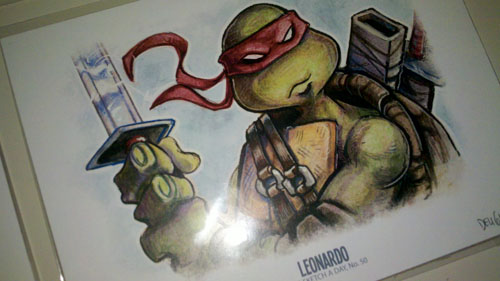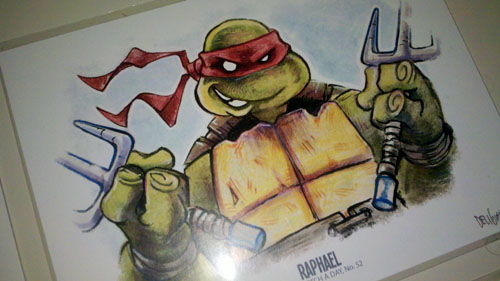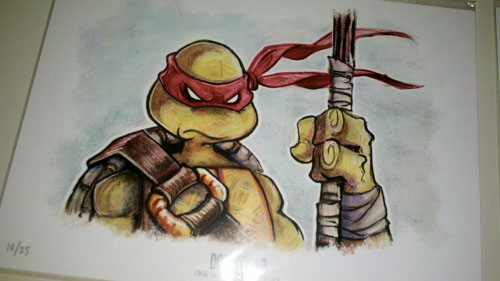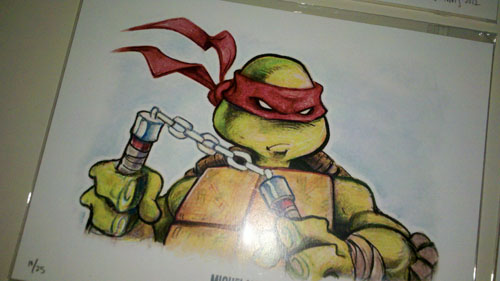 I loved this nice lit­tle touch on the package: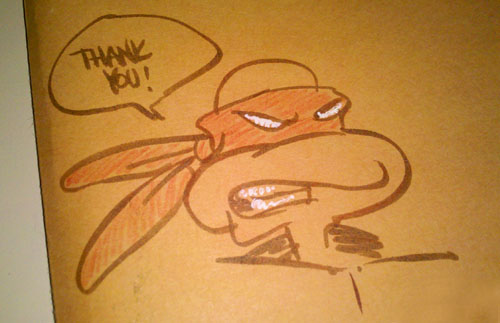 Alex Deli­gian­nis is an ani­ma­tion and comics artist who is cur­rently work­ing on Nickelodeon's upcom­ing Teenage Mutant Ninja Tur­tles reboot . If you like his style but you're not famil­iar with his work, do your­self a favor and go check out his gallery ; there's all kinds of kick­assery there.  He's an all-around nice dude, too.