This is the new Hal­loween hot­ness right here, kids! From the first time I so much as heard about Trick 'r Treat back in 2007 and saw the first cou­ple of screen­shots, I knew it was des­tined to become a Hal­loween favorite and I couldn't wait to see it. The prob­lem is, for some rea­son or another that I still don't quite under­stand, the film was never released in the­aters. After mak­ing the fes­ti­val rounds and get­ting a lot of pos­i­tive buzz from blog­gers, Trick 'r Treat finally saw an even­tual direct-to-DVD & Blu-ray release in 2009 just in time for Hal­loween. And let me tell you, it made my year.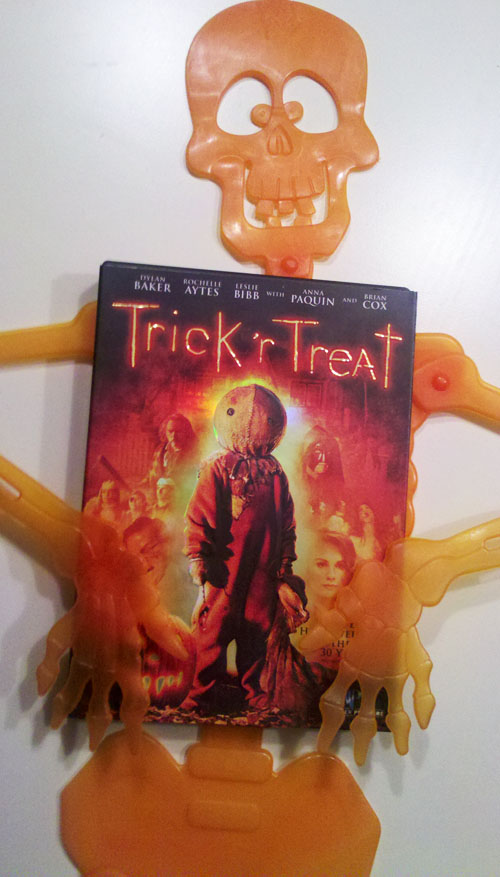 Trick 'r Treat is a dark comedy/horror anthol­ogy film–that is, it's four dif­fer­ent hor­ror sto­ries in one movie.  Although it's a comedy/horror and not a straight-up hor­ror film, it's plenty scary and down­right grue­some. But I promise it isn't one of those schlocky gore-fests with no sub­stance and ter­ri­ble act­ing. It's a well-polished and beautifully-shot love let­ter to Hal­loween itself, telling four inter­re­lated sto­ries that play upon clas­sic Hal­loween tra­di­tions and fear­ful urban leg­ends like poi­soned candy and cos­tumed killers hid­ing in plain sight.  The sto­ries are inter­est­ing, the act­ing is great, and it's not so scary as to make you feel uncom­fort­able when it's over. (Of course, very few films are able to do that to me anymore.)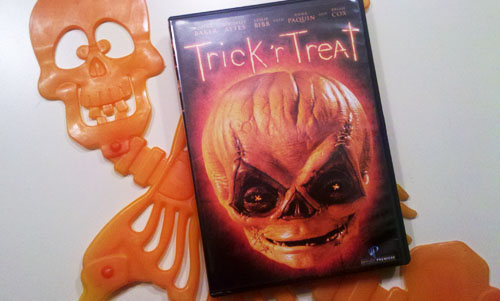 My favorite thing about it, though, which prob­a­bly won't be sur­pris­ing if you've been fol­low­ing along with this count­down, is how extremely Halloween-ish this movie looks. From begin­ning to end, the scenery bleeds Hal­loween. There are jack-o-lanterns and orange twin­kle lights every­where! I also love how all the sto­ries are loosely con­nected and take place on a sin­gle Hal­loween night. It's all so very Stephen King's Cat's Eye , if you can remem­ber that one.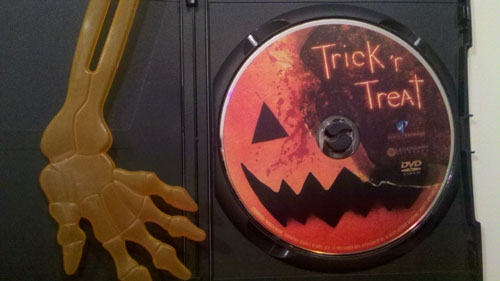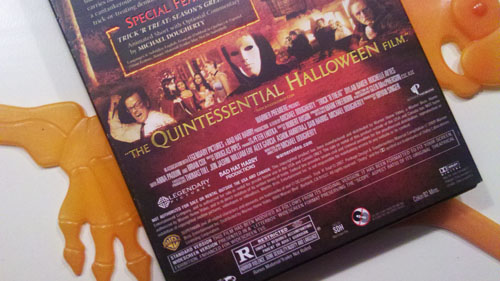 If you've never heard of this movie and are judg­ing it by these pic­tures, or if hor­ror movies aren't really your thing, I'd urge you to give Trick 'r Treat a chance. Go ahead and look up the reviews if you must! The vast major­ity of them are noth­ing but pos­i­tive, and I def­i­nitely agree with the sen­ti­ment that it's "a new Hal­loween clas­sic." And oh that lit­tle Sam! So creepy-cute. So deadly . Seri­ously, guys, this movie is SO much fun. Go watch it.
Watch the Trailer
Rather than just post a sin­gle clip, I decided to go with the trailer so that you can soak up all the extreme Halloween-y goodness.
Spooky Screencaps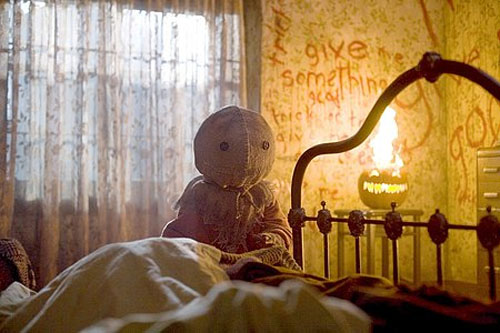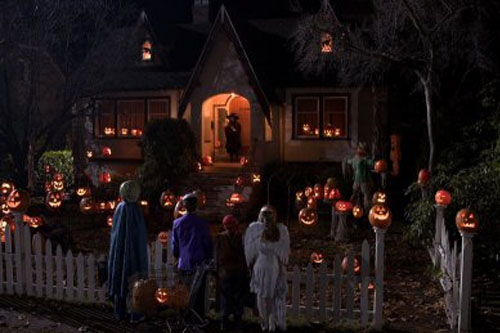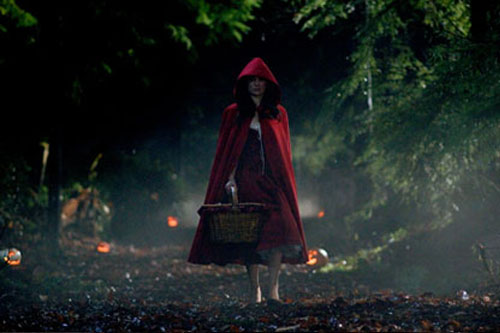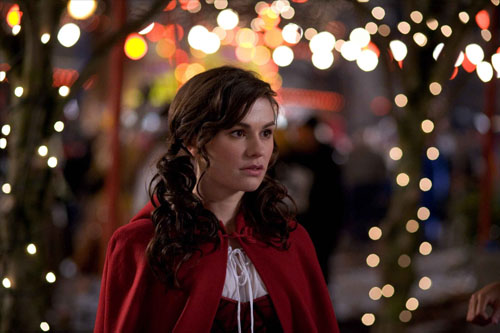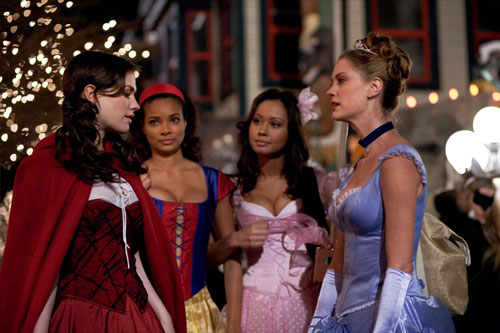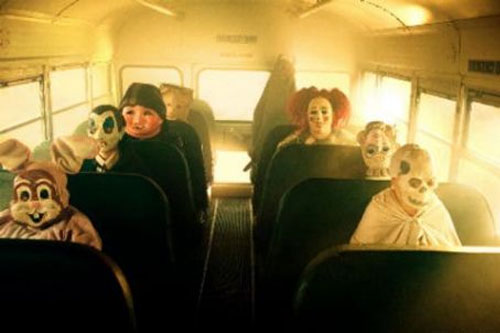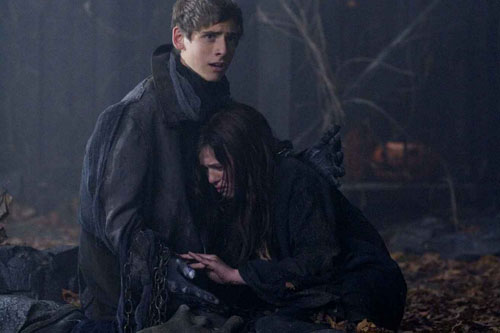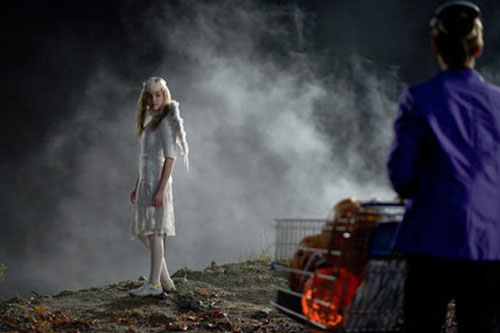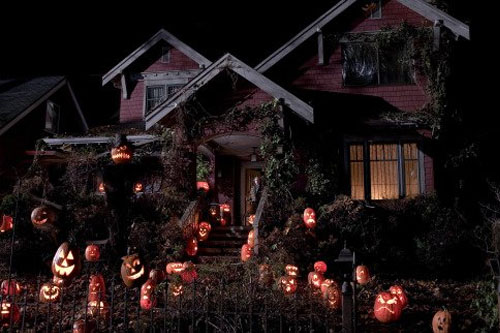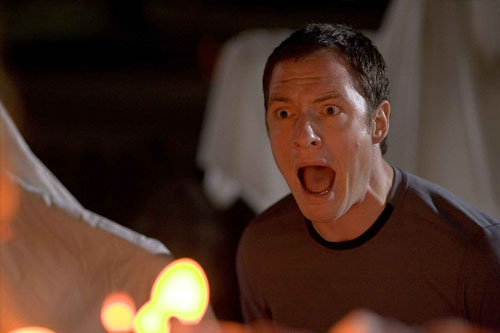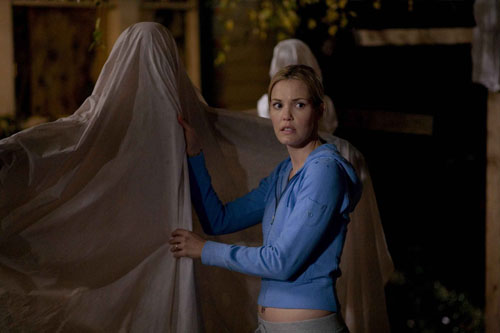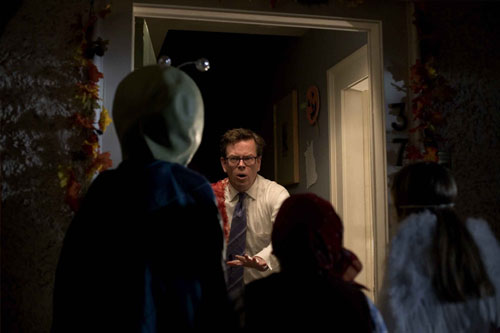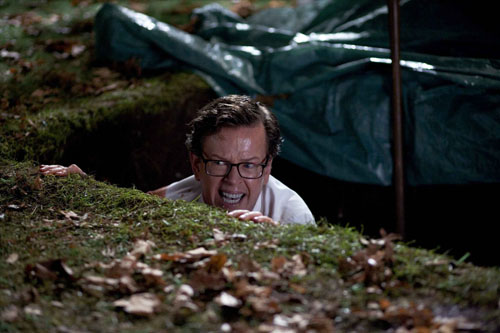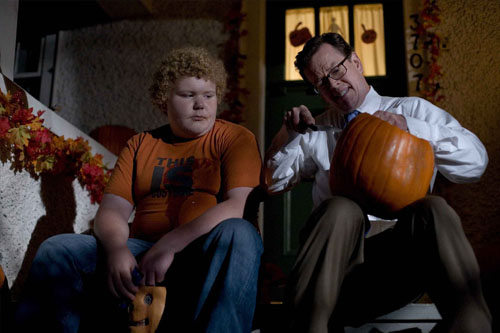 What is 31 DVDs of Halloween?
As a spe­cial fea­ture for the Hal­loween Count­down, I'm show­cas­ing 31 Hal­loween DVDs from my per­sonal col­lec­tion. I have a lot of Halloween-related and hor­ror DVDs in gen­eral, but for this year's count­down I'm only going to focus on my absolute favorites–the ones I con­sider 100% essen­tial for my enjoy­ment of the holiday.