Sorry, this is going to be one of those "Has it really been X days/weeks/months since I last posted some­thing?" kind of posts, which are the worst kind of posts. Seri­ously, I  hate  these posts, but what I hate even more is look­ing at the cal­en­dar each day and see­ing that "X" num­ber go up.
Being that today is exactly 2 months since my last update, which doesn't feel very good, I thought now's as good a time as any to check in, make sure the inter­nets know I'm still alive, etc, etc, but mostly it's because emails with sub­ject lines like "ARE YOU OK??" have started to appear in my inbox. (Thank you for your con­cern, guys, I miss you too. For reals.)
I won't bore you with details, but just know as far as Rea­sons Why I Haven't Been Blog­ging go, I've had some pretty legit ones. They include, in no par­tic­u­lar order, chang­ing jobs (yes, again), a death in the fam­ily plus all the lovely com­pli­ca­tions result­ing from it, some­thing of a med­ical scare where for a cou­ple of extremely nerve-wracking days my eye doc­tor thought I may have brain can­cer (I don't, so no wor­ries), and finally, good 'ol just not giv­ing a shit , which is easy to do (or is that not do?) when you're deal­ing with all of the above. Also, because of the new job, my com­mute is now an hour each way–on a good day–so by the time I get home at night I don't feel much like doing any­thing except sweat­pants­ing and Net­flix­ing (hot, right?), prefer­ably at the same time, while men­tally prepar­ing to do it all over again tomor­row. And the day after.
2013 isn't fuck­ing around, ya'll. Since last Decem­ber it's been one shitty thing after the next that I've had to deal with, like that Miley Cyrus VMA per­for­mance (what­ever, I'm on a roll and every­one hates her anyway).
But things aren't as bad as all that. On the job front, I finally feel like I'm get­ting some­where in my career, like all the bull­shit I've had to deal with over the past year has been lead­ing up to something.
And speak­ing of lead­ing up to something…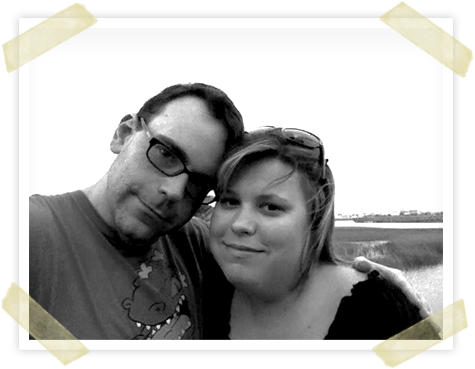 This is a thing that's hap­pen­ing. That has been hap­pen­ing, I should say.  I got to know Shawn from Branded in the 80s soon after I dis­cov­ered his blog last year–in fact (I will never for­get this) it was this post about TMNT post­cards that led to my find­ing it. Fast for­ward to a year later: we're best friends, we do a pod­cast together, and sud­denly we both find ourselves…available.  I couldn't tell you how many tweets, blog com­ments, emails, and other mis­cel­la­neous com­mu­ni­ca­tions we've exchanged since we first met, but I can tell you I've looked for­ward to every sin­gle one.
Some­where along the line, I fell in love. Wait a minute, no, I remem­ber the exact moment–it was a few months ago when I had a shitty day at work and Shawn drew this to cheer me up: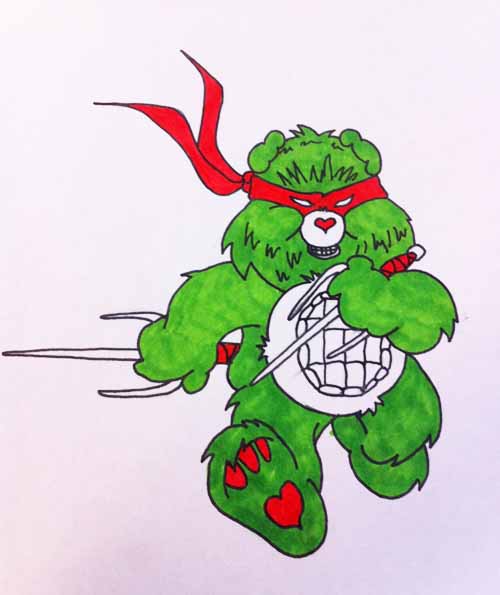 Despite the logis­tics (Shawn's in Atlanta, I'm in Bal­ti­more), some­how we're mak­ing it work, thanks to Face­book, a Delta Skymiles card, and con­stant, often amus­ing updates about all the silly lit­tle things going on in our lives through­out each day. Of course the dis­tance com­pli­cates things, and some days it feels like I'm dat­ing my iPhone, but when­ever we're reunited I instantly remem­ber why all of this is so com­pletely worth it. 
So now you know why I haven't been around much. The new job is mak­ing it espe­cially hard to devote as much time as I'd like to keep­ing this blog up, and I can't promise I'll be able to post as much as I used to, but I am try­ing. I miss your com­ments, I miss the cama­raderie,  but most of all I miss feel­ing like I know what the hell is going on in my dumb lit­tle cor­ner of the internet.