Look at the top of this page, you guys. Every­thing you need to know about me is summed up in those three statements:
I'm a gamer
I'm a geek
I'm a girl who doesn't get out much
The fact is, my life is just not that inter­est­ing. On top of that, I'm an intro­vert and I don't like (most) people–you guys are cool, though. So when I saw that this week's League assign­ment was to star in our own real­ity TV show , by far the most daunt­ing League assign­ment to date for me, I did what I always do when I want to ignore some­thing: go play video games.
But while I was buried in ICO  this week­end, it occurred to me that video games could be the one aspect of my life that has real­ity TV show potential.
The Ele­va­tor Pitch
My real­ity show would be a com­bi­na­tion of Hoard­ers , Inter­ven­tion , and Extreme Makeover Home Edi­tion , except for gamers.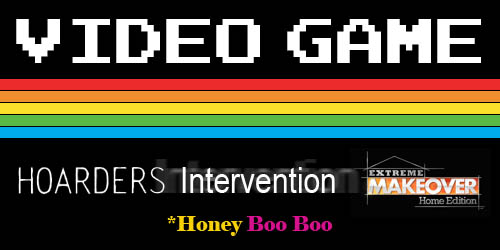 Why the Honey Boo Boo ref­er­ence? For ratings.
She'd ran­domly appear once per episode and say retarded things like this: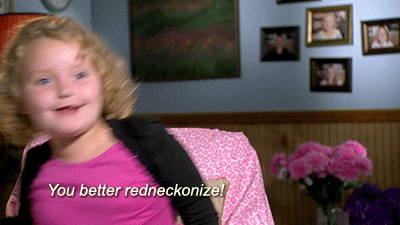 But First…
I want to give you a pho­to­graphic glimpse into my gam­ing life, so you know where I'm com­ing from.
Thank­fully, I look noth­ing like any­one from the Honey Boo Boo show: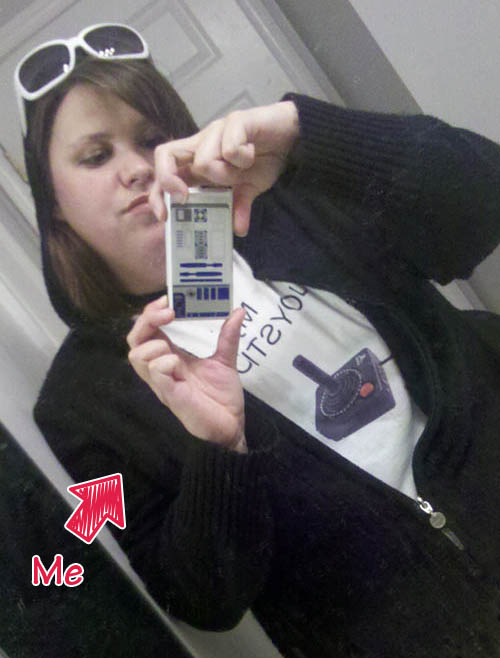 At least I hope I don't. You'd tell me if I did, right?
Any­way, mov­ing on…
So this is my liv­ing room, the place where I do most of my gam­ing. (Look, I even tidied up for you guys.) Directly across from the TV, is my spot, which I guard more fiercely than Shel­don from the Big Bang The­ory. That's a 60″ 3D HDTV. My phi­los­o­phy on TVs is that they can never be big enough. I would own the 85″ ver­sion of this TV if I had the room for it. Play­ing games on this thing is glorious.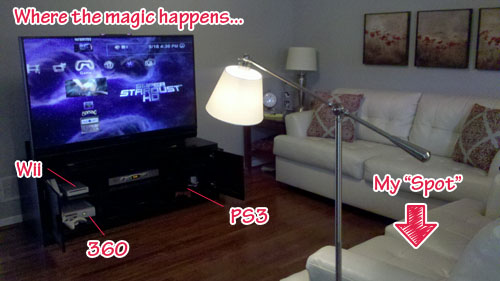 From casual glances around my home, you'd never know I was a gamer. I live in a town­house, so I don't have much room to dis­play my col­lec­tion and most of my stor­age is hid­den. Start open­ing my cab­i­nets, how­ever, and you'll find all kinds of video game stuff stashed away.
Like my Xbox 360…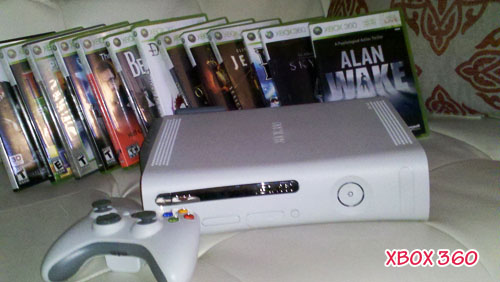 …my PS3…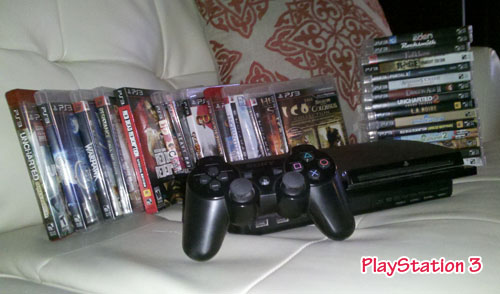 ..and my Wii. Not to men­tion a whole crapload of Wii add-ons like Motion Plus, wheels, nunchucks, and clas­sic controllers.
And then there's all my retro gam­ing con­soles, which are stored in pull-out plas­tic crates up in my office/rec room. I would love to have all of these hooked up simul­ta­ne­ously, but it's just not real­is­tic to do that yet. If I have a desire to play an old game, I'll just hook up the sys­tem I want to play it on and return it to the crate when I'm done.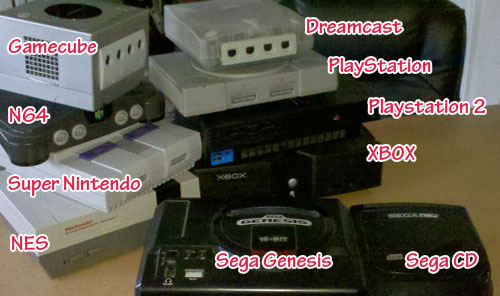 I'm lazy about this, though, so often I'll have at least one old con­sole lay­ing around that I haven't got­ten around to putting away yet.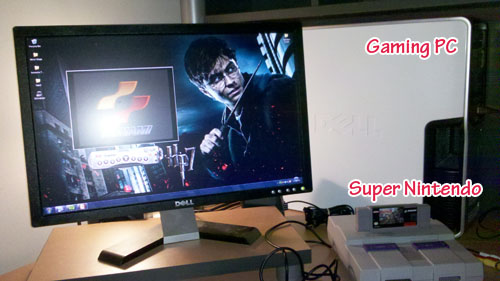 Also in the bow­els of my col­lec­tion you'll find almost every iter­a­tion of the Game Boy since the orig­i­nal. I don't know why I hold on to these things; I guess I just have a hard time let­ting go; my game sys­tems are like my chil­dren. I still play my Nin­tendo DS reg­u­larly, which I don't see chang­ing any­time soon unless I break down and get a 3DS.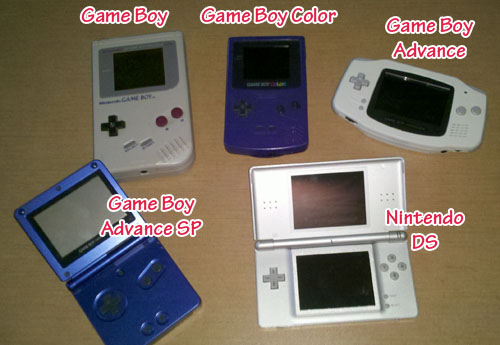 My other gam­ing hand­helds are a PSP (which I rarely use and only keep around for cer­tain games) and my new iPad which is loaded up with all kinds of retro gam­ing goodness.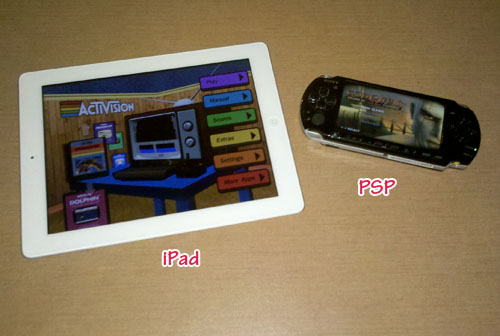 The major prob­lem with hav­ing all this gam­ing stuff is hav­ing to store it . I have at least two con­trollers for every system…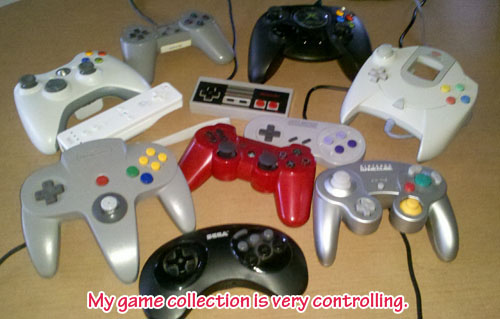 …but then there's stuff like this which is much big­ger and bulkier: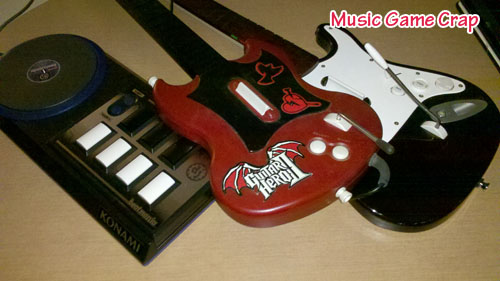 Ever tried to hide a Rock Band drum set? It's not easy.
Then there's the issue of stor­ing the games them­selves. Right now, most of my old games–LOTS and LOTS of games!–are in boxes.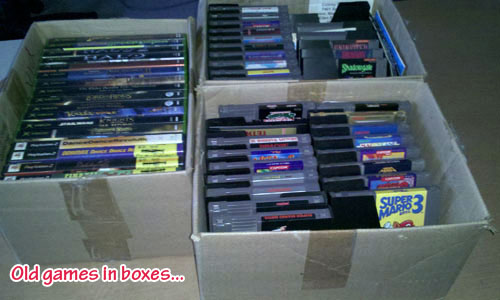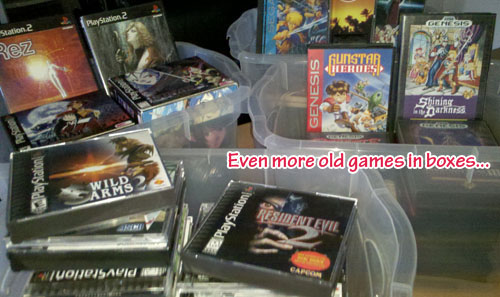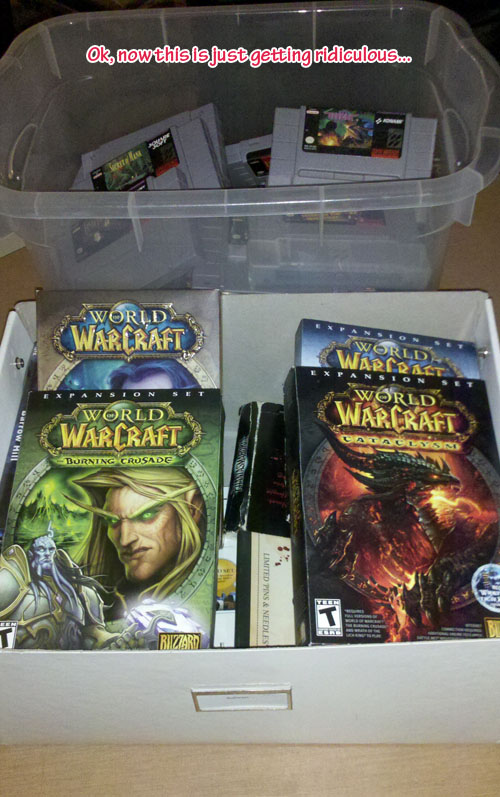 About the Show
A video game show com­bin­ing Hoard­ers, Inter­ven­tion, and Extreme Makeover Home Edi­tion might seem pretty odd at first, but hear me out.
Any­one who has too many video games, either because you're an avid col­lec­tor, or you just feel com­pelled to buy them, will be able to relate to the Hoard­ers aspect of the show. As I go from room to room show­ing view­ers my game stash, a pro­fes­sional psy­chi­a­trist will probe me with dif­fi­cult ques­tions like, "Why do you keep buy­ing games that you'll never com­pletely fin­ish?" and "Why are there new games on your shelf but no gro­ceries in the fridge?" I face these strug­gles on a daily basis.
The Inter­ven­tion part hap­pens after­ward, when I'm con­fronted by friends and fam­ily I've been ignor­ing for weeks because I've deemed Skyrim more impor­tant. "We haven't seen you for weeks! " they'll say. "How do we know you're not dead?" And at that point I would cry, hum­bled by their out­pour­ing of con­cern, and then direct them to my Twit­ter feed.
To lighten things back up, we move into the Extreme Makeover Home Edi­tion part of the show. As I men­tioned above, stor­age for all of my gam­ing stuff is becom­ing a real prob­lem, and keep­ing my games stashed away in boxes means I'm not get­ting as much enjoy­ment out of them as I should be. I want to have a place where I can eas­ily access my entire col­lec­tion and proudly dis­play it all. The good news is that I have a base­ment! The bad news is that it's unfin­ished. How­ever, if it was all fixed up, it would be the per­fect game lair. Trust me, I have big plans for it. And so the lat­ter part of my real­ity show would be devoted to trans­form­ing my base­ment into the ulti­mate video game and media room. When my friends and fam­ily even­tu­ally see how awe­some it is, they'll all be jeal­ous and start being super nice to me so that I'll invite them over more.
So there you have it–a three-part real­ity show in which I'm shamed, hum­bled, and ulti­mately redeemed by the excess of video games in my life. If you don't like it, hey, that's cool. I'm sure it'll be can­celled after one episode anyway.
Real­ity
TV

Shows Star­ring The League of Extra­or­di­nary Bloggers

Won­der­ing what this is all about? This week tele­vi­sion exec­u­tives have deter­mined that I, and my fel­low League mem­bers , lead amaz­ing lives and have pegged us as the next big real­ity TV stars . Here're the real­ity shows I'd watch: