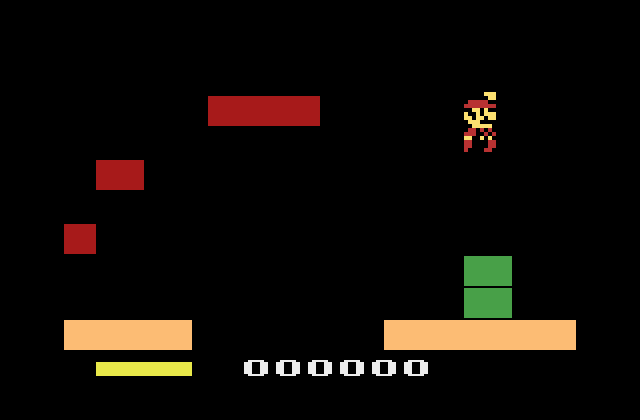 Now you can find out for yourself! An indie developer from the AtariAge forums is in the process of "demaking" the classic Nintendo game Super Mario Bros. for the less-powerful Atari 2600. He's calling it Super Mario Clone World, and as you can see from the above screenshot, it looks retrotastic.
Here's a brief review of the game in-progress:
Not that I actually played the fantastic demo of this Super Mario Bros demake on a proper Atari 2600, but even an emulator can convey the sheer awesomeness of the experience. This is both a technical marvel and an excellent port of the traditional Super Mario gameplay to such an underpowered platform; the controls are excellent, the graphics recognizable, the enemies familiar and the music surprisingly decent. Even Mario can grow and shoot fireballs!

[via IndieGames.com]
World 1-1 of the game is available as a demo. If you've got an Atari emulator, you can download and play it right here.