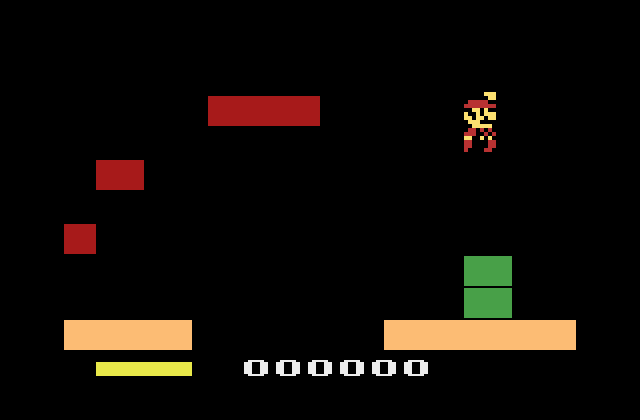 Now you can find out for your­self! An indie devel­oper from the AtariAge forums  is in the process of "demak­ing" the clas­sic Nin­tendo game Super Mario Bros. for the less-powerful Atari 2600. He's call­ing it Super Mario Clone World , and as you can see from the above screen­shot, it looks retrotastic.
Here's a brief review of the game in-progress:
Not that I actu­ally played the fan­tas­tic demo of this  Super Mario Bros demake  on a proper Atari 2600, but even an emu­la­tor can con­vey the sheer awe­some­ness of the expe­ri­ence. This is both a tech­ni­cal mar­vel and an excel­lent port of the tra­di­tional Super Mario game­play to such an under­pow­ered plat­form; the con­trols are excel­lent, the graph­ics rec­og­niz­able, the ene­mies famil­iar and the music sur­pris­ingly decent. Even Mario can grow and shoot fireballs!

[via IndieGames.com ]
World 1–1 of the game is avail­able as a demo. If you've got an Atari emu­la­tor, you can down­load and play it right here .