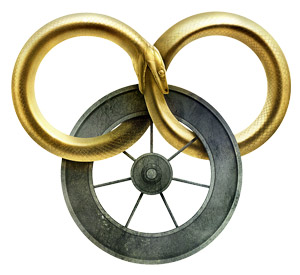 The Wheel of Time , if you're not famil­iar with it, is a series of epic fan­tasy books by the late Robert Jor­dan that cur­rently spans four­teen nov­els pub­lished over a period of 23 years, since 1990. The lat­est three books in the series, The Gath­er­ing Storm , Tow­ers of Mid­night , and the upcom­ing fif­teenth (count­ing the pre­quel) and final book, A Mem­ory of Light , are posthu­mous works com­pleted by author Bran­don Sander­son from Jordan's notes.
Accord­ing to this chart over at Gamma Squad, The Wheel of Time clocks in at #5 on the list of  longest fan­tasy series ever writ­ten with 11,362 pages. For comparison's sake, A Song of Fire and Ice (aka Game of Thrones, thanks to HBO) logs a pal­try 5,705 pages. There's also some­where in the neigh­bor­hood of 2,600 dis­tinct characters.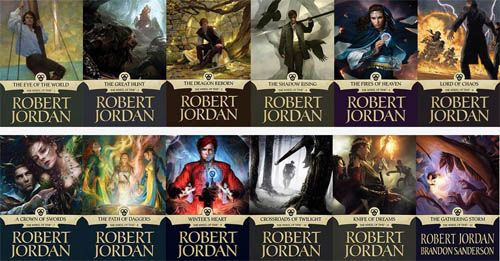 I began my jour­ney into Rand­land last year with an audio book of The Eye of the World  and have since con­tin­ued the adven­tures on my Kin­dle and made it as far as The Shadow Ris­ing,  the fourth book in the series. Need­less to say, this under­tak­ing isn't exactly what you'd call light read­ing and I still have a long way to go. Keep­ing up with the intri­cate plots, huge cast of char­ac­ters, and vast map of loca­tions is dif­fi­cult, espe­cially if you aren't read­ing the books with reg­u­lar consistency.
That's why I've decided to start sup­ple­ment­ing my read­ing with The Wheel of Time comic books :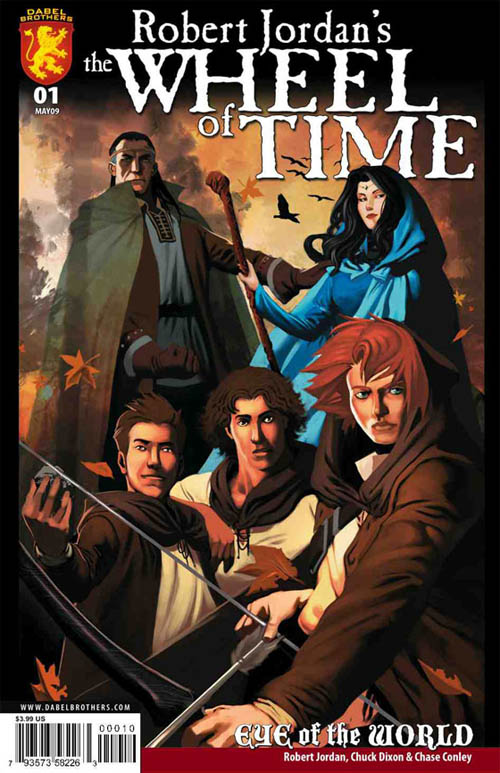 It's a monthly series from Dyna­mite Enter­tain­ment that begins with the first WoT book, The Eye of the World , and breaks the story down into more easily-digestible parts, and has gor­geous art­work to boot.
If you're into dig­i­tal comics (which is my lat­est addic­tion ), Comixol­ogy is run­ning a sale right now on all Wheel of Time  comics, which are 50% off. For only 99 cents a pop for the dig­i­tal ver­sion, right now is a great time to get started or catch up.