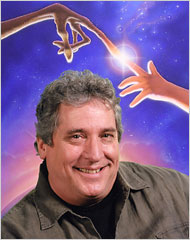 You might not know John Alvin by name, but if you're a fan of movies like E.T , The Goonies , The Princess Bride , and The Lost Boys , you're already famil­iar with him.
He's the artist behind many of the most iconic movie posters of the past 40 years, with a career that spans decades of sig­nif­i­cant con­tri­bu­tions to the film indus­try, includ­ing posters, album cov­ers, and orig­i­nal art. John Alvin once said that his work  "cre­ated the promise of a great experience."
Through­out his career, Alvin designed orig­i­nal art for over 120 films. You'll prob­a­bly rec­og­nize his most recent work for films like The Lord of the Rings and Harry Pot­ter , for which he con­tributed orig­i­nal works of art that have a sur­real, hand painted feel to them that instantly invoke nos­tal­gia (a style I wish were still pop­u­lar today).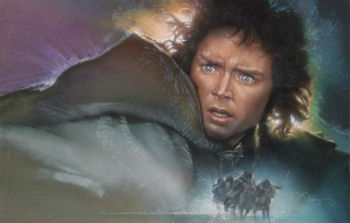 To this day, Alvin's art­work (the style of which is often described as "Alvi­nesque") con­tin­ues to inspire gen­er­a­tions of new design­ers and his work remains among the most sought-after and col­lected pieces of film mem­o­ra­bilia (espe­cially the orig­i­nal art he designed for the Star Wars 10th Anniver­sary ).
Sadly, Alvin passed away in 2008, but he leaves behind a legacy of cel­e­brated art­work beloved by film buffs everywhere.
John Alvin Gallery
Here's a col­lec­tion of my favorite movie posters by John Alvin:
To learn more about John Alvin and see a more com­plete gallery of his works, visit JohnAlvinArt.com .