Today's Hal­loween DVD pick is one that was buried deep down in my early child­hood mem­o­ries for a long time.
Released back in 1978–three years before I was born– Witch's Night Out is an ani­mated tele­vi­sion Hal­lowen spe­cial star­ring Gilda Rad­ner that orig­i­nally aired on NBC. How­ever, my first and pos­si­bly  only  encounter with it was in ele­men­tary school, some­where between first and third grade, when  Witch's Night Out was shown as a spe­cial treat on a Fri­day before the Hal­loween week­end. (Do kids even still cel­e­brate Hal­loween in school any­more?) I can still remem­ber the school librar­ian wheel­ing the big cart with the wood-paneled TV and VCR into the library and telling us all to be quiet for the movie.
Even by late 80's stan­dards,  Witch's Night Out  with it's sim­ple, " Toot­sie Pop com­mer­cial " qual­ity of ani­ma­tion looked old to us kids–like we knew it was from before our time. The crazy, robotic disco music was also a good indi­ca­tor. Toss in the fact that some of the char­ac­ters look like they're naked, and  Witch's Night Out  is a source of end­less gig­gles to a group of eight or nine year old kids who are amped up on sugar, impa­tiently count­ing down the min­utes left in the Fri­day before Hal­loween. Yes, we laughed at this movie. And I'm pretty sure we pissed off the librar­ian, too.
It wasn't until I re-watched this car­toon as an adult did I truly appre­ci­ate it. For twenty-some odd years or so I had com­pletely for­got­ten all about Witch's Night Out , and if it wasn't for  this blog post  over at HalloweenSpecials.net, I might never have re-discovered this lost gem.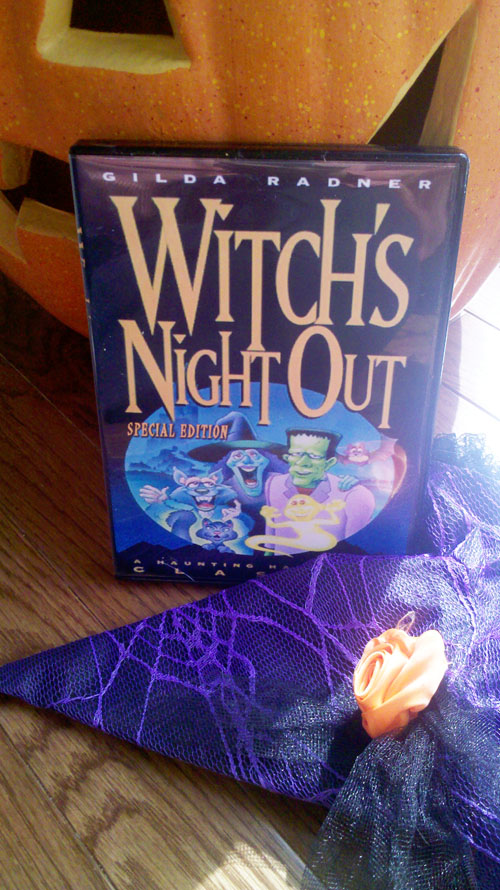 As far as I know, an offi­cially sanc­tioned DVD of  Witch's Night Out  does not yet exist–it is only avail­able on VHS. What you're look­ing at here is actu­ally an Asian boot­leg DVD of the film which I pur­chased through Ama­zon. In fact, I'm a lit­tle con­fused as to how some­thing like this is even allowed to be sold on Ama­zon. But when it comes to my nos­tal­gia, I am not above seek­ing it out from seedy places. If/when an offi­cial DVD is ever released, I'll be first in line to buy it. But this crappy VHS-transfer boot­leg with its ter­ri­ble inkjet art­work and cheesy menu screen will have to tide me over until then.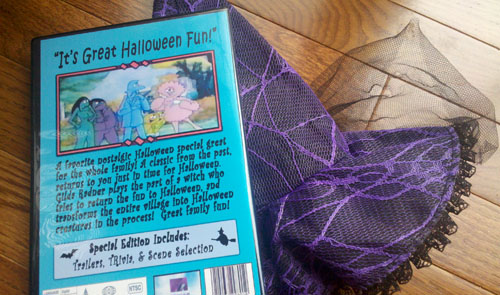 As I men­tioned above,  Witch's Night Out stars Gilda Rad­ner, who does the voice of the Witch. The Witch lives all alone in the  old man­sion at the edge of town, depressed that she's old and washed up, and that nobody cares about her any­more. On Hal­loween night, sib­lings Small and Ten­der are excited to go trick-or-treating, but soon get sad when every­body rec­og­nizes them in their cos­tumes. Their fun ruined, they decide to go home early. After their Uncle Bazooey reads them a bed­time story about a fairy god­mother, the kids wish they could be real mon­sters for just one night. Nat­u­rally the Witch appears to grant their wishes, and Small thinks she's a real fairy god­mother. The Witch takes them all to crash the town's Hal­loween party, and things turn chaotic when every­body thinks they're real monsters.
It's actu­ally quite a charm­ing lit­tle car­toon if you can look past its rough edges, and more impor­tantly, it puts me in the Hal­loween spirit. I'll leave you with my favorite quote from the Witch herself:
"This is what Hal­loween is all about, my dar­lings. Every day we go about our lives in the same old way, but once a year we can be what­ever and whomever we please! Pre­tend! Let your secret fan­cies run wild!"
Watch it back­wards! (While you still can.)
Some­one on YouTube uploaded entire thing if you want to watch it, but the video has been "mir­rored" (i.e. flipped back­wards) to skirt YouTube's auto­matic copy­right pro­tec­tion sys­tem. It's prob­a­bly just a mat­ter of time before this gets taken down, so get your fill of 70's made-for-TV Hal­loween nos­tal­gia while you can!
Spooky Screencaps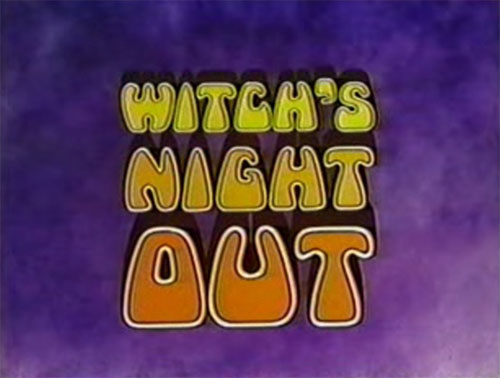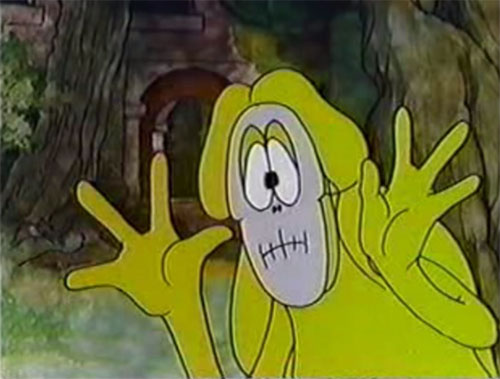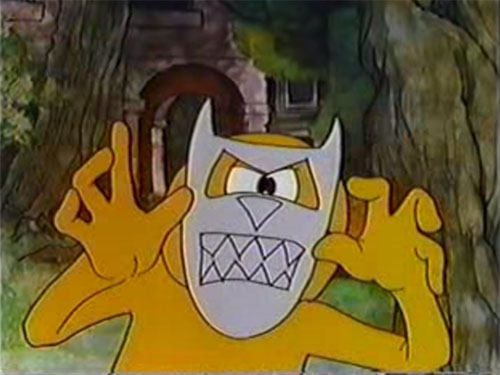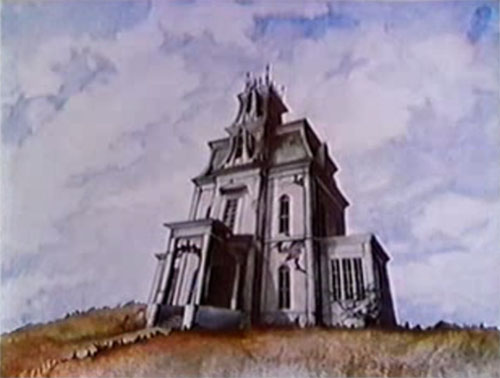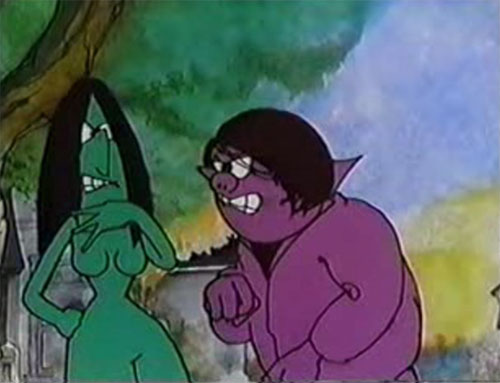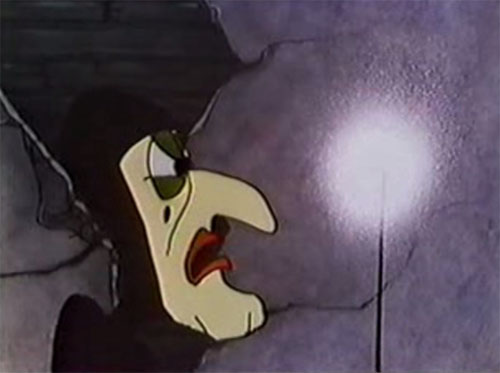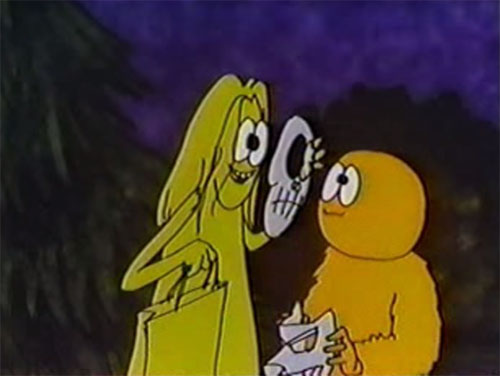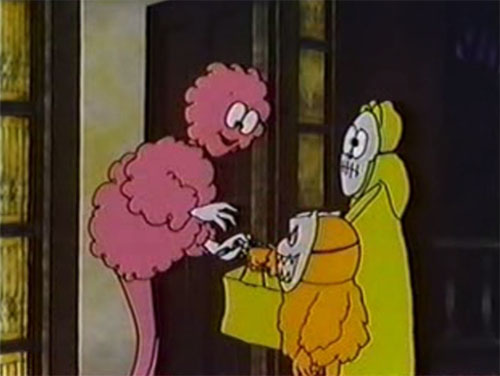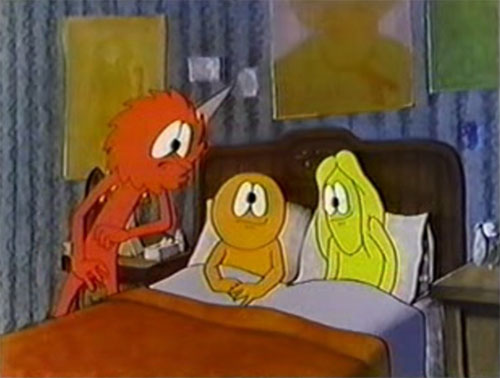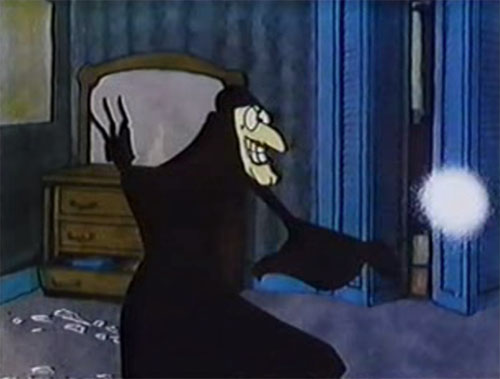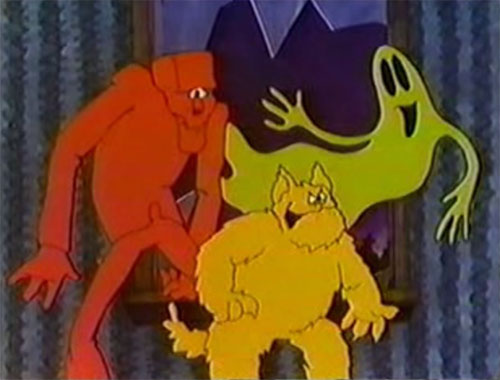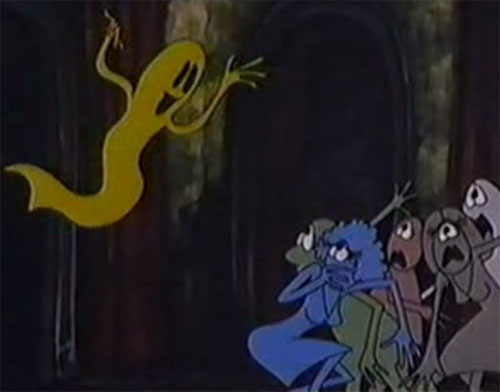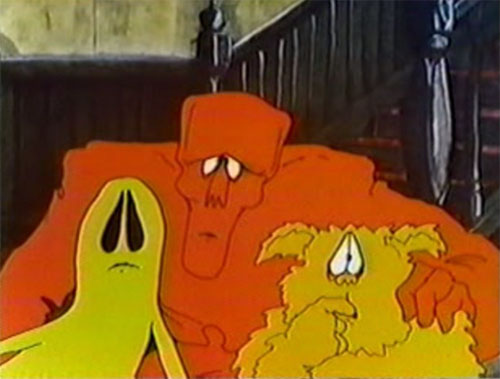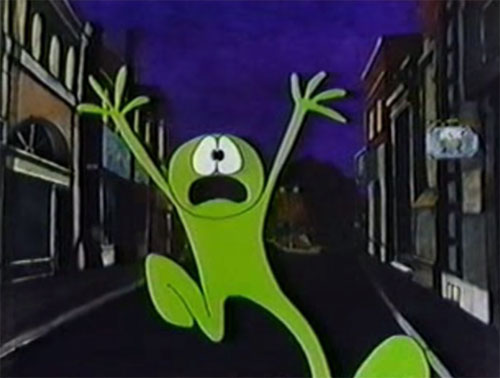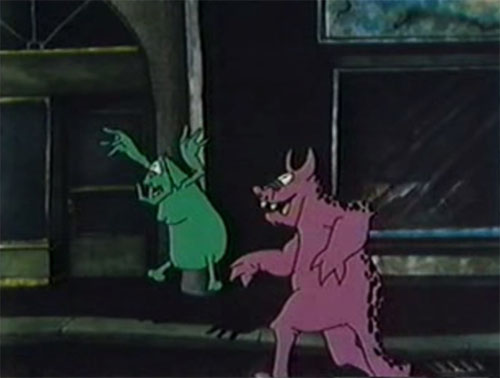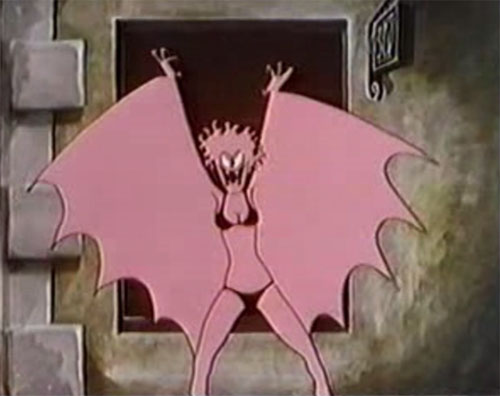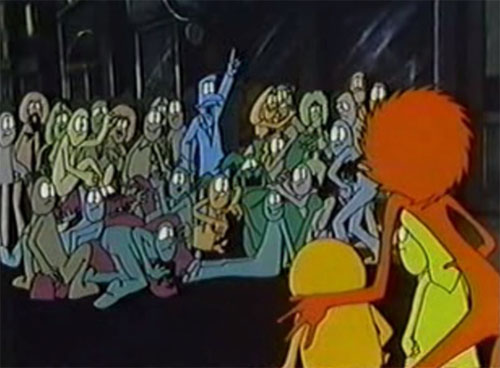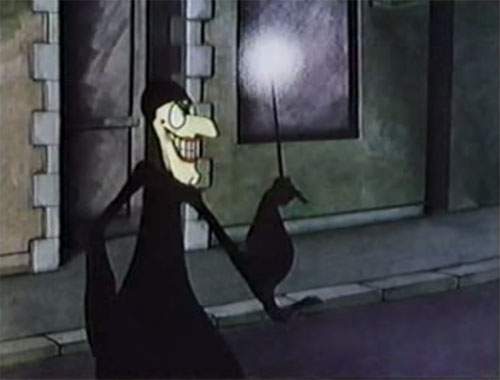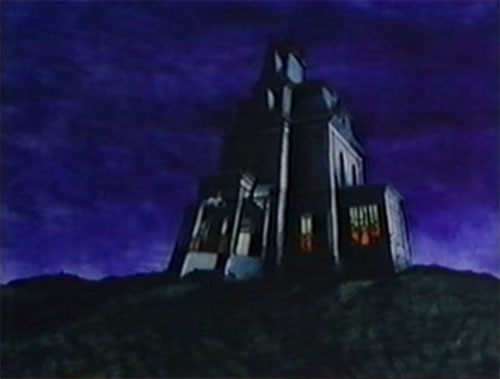 What is 31 DVDs of Halloween?
As a spe­cial fea­ture for the Hal­loween Count­down, I'm show­cas­ing 31 Hal­loween DVDs from my per­sonal col­lec­tion. I have a lot of Halloween-related and hor­ror DVDs in gen­eral, but for this year's count­down I'm only going to focus on my absolute favorites–the ones I con­sider 100% essen­tial for my enjoy­ment of the holiday.