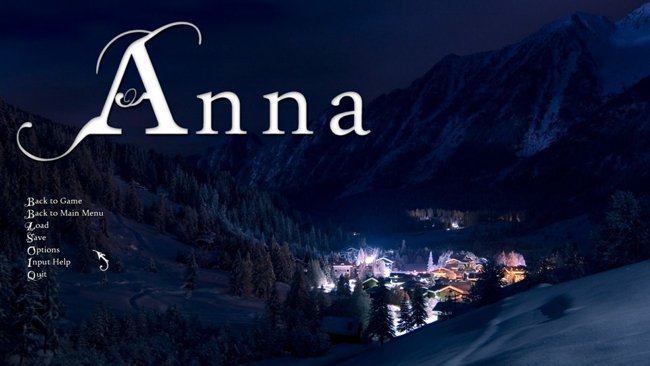 I just fin­ished Anna, the indie adventure/horror game I men­tioned in my last post , and I have to say I'm pretty dis­ap­pointed I spent $10 on it.
I knew going in that the game was sup­posed to be pretty short; accord­ing to the devel­op­ers, there's only about 3 hours of game­play. How­ever, it took me about 5 hours to get through because the interface/menu was slow and the puz­zles are some of the most illog­i­cal I've ever encoun­tered. Adding to the frus­tra­tion is that the game isn't trans­lated very well into Eng­lish, so read­ing some of the clues and dia­log had me scratch­ing my head try­ing to make sense of it, thus wast­ing more time.
Game­play: basi­cally you wan­der around aim­lessly in this old, dilap­i­dated barn where a bunch of weird, spooky shit hap­pens as you piece together clues and try to advance into new areas. But in total there's only about 5 dif­fer­ent rooms you can get into. I found most of the clues to be pretty vague and I got com­pletely stumped sev­eral times. I usu­ally wel­come that kind of chal­lenge, but in this game's case I felt it was due to poor design, not intel­li­gent puzzles.
Another big off-putting fac­tor was the crazy, seizure-inducing flash­ing strobe light effect that this game's designer seems to be fond of. It's not scary, it's just annoy­ing, and I'd wager damn near impos­si­ble for some­one with epilepsy to play through.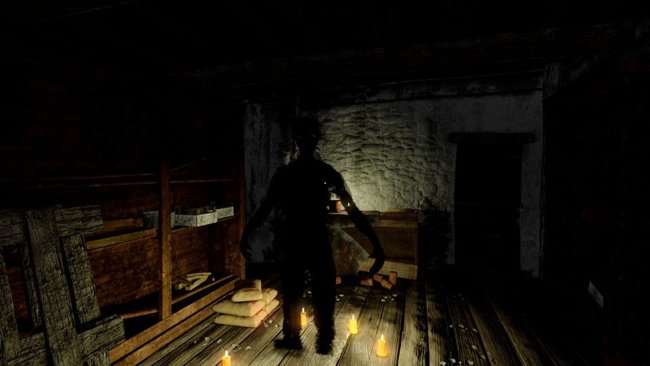 One of the pri­mary rea­sons I enjoy adven­ture games is for the story. I like assum­ing the role of another per­son and get­ting com­pletely lost in the nar­ra­tive, expe­ri­enc­ing the adven­ture as if I were that per­son. How­ever, Anna didn't seem to have much of a story, and what lit­tle story it did have made no sense; at least not to me. Some­thing about a guy who killed his wife because he fell in love with a statue? Hon­estly, I have no idea even after hav­ing spent five hours liv­ing it. The end­ing cut-scene didn't offer much of a res­o­lu­tion, either. Sup­pos­edly there are three dif­fer­ent end­ings, but hon­estly I'm not enthused enough to even want to play through the game again to see the others.
The sav­ing grace for me was the game's music and atmos­phere, which I quite enjoyed. In fact, I liked the music so much I was com­pelled to look up the artist who con­tributed to the sound­track, Chantry , who are evi­dently a gothic/progressive band. How­ever, in the game the music is mostly acoustic gui­tar with female vocals.
I don't know, maybe I'm being too hard on it or just wasn't in the right frame of mind to play it. As a fan of games like Bar­row Hill '  Rhi­an­non , Scratches , and other sim­i­lar titles, I really thought I'd enjoy this one. I guess some games just click with you and oth­ers don't.
ShezCrafti's Rating:
5 out of 10 stars.