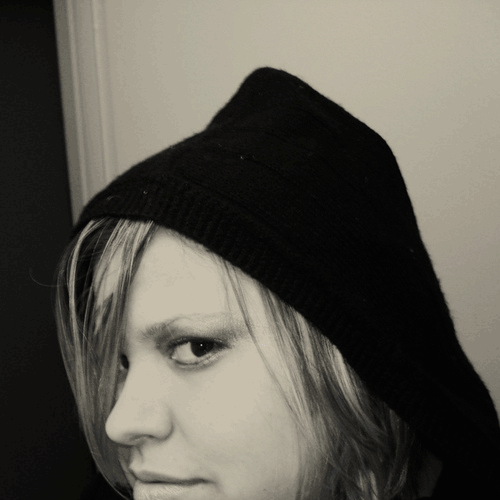 Sup?
I'm ShezCrafti, the tit­u­lar gamer/geek girl who doesn't get out much (I just like using the word "tit­u­lar" because it makes me feel like I'm get­ting away with say­ing some­thing pervy.)
As a gen­eral rule, if it's geeky, unpop­u­lar, or out of style, I'm prob­a­bly into it. My world revolves around things like video games  (mostly retro or indie), sci­ence fic­tion & fan­tasy books, comics, movies (espe­cially hor­ror, cult & b-movies), TV shows, board games, and what­ever else I'm obsess­ing over at any given moment. This blog is an eclec­tic com­bi­na­tion of gam­ing, geeky inter­ests, pop cul­ture (mostly 80s & 90s), and obscure things nobody seems to care about but me.
Fre­quently Asked Ques­tions
Why the name "ShezCrafti"?
I've actu­ally had this han­dle since 1998.  It's a relic from the golden days of AOHell, back when I was a junior in high school going through my rather seri­ous Beastie Boys phase ( R.I.P. MCA ). "She­sCrafty" was taken, so this alter­nate spelling has been my screen name, email address, and gamer tag, etc. ever since.
Who are you really?
My real name is Jaime and I'm a 30-something from the Bal­ti­more, Mary­land area. Like most things that are awe­some, I was made in the 1980's.
What do you do for a living?
Dig­i­tal mar­ket­ing is my day job, but I also do free­lance web devel­op­ment and graphic design.  Between my two jobs and keep­ing up with this blog, I pretty much live on the Internet.
Why do you spell your name "Jaime" vs. "Jamie" like most Jamies in the world?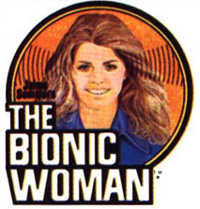 I was named after Jaime Som­mers, The Bionic Woman . True story. My mom was a huge fan and evi­dently watched a lot of it while preg­nant with me. But these days it's cooler to tell peo­ple I spell it like Jaime Lan­nis­ter .
Do you have any super pow­ers?
Yes. Unfor­tu­nately, none of them are ter­ri­bly useful.
Why don't you get out much?
I'd like to be able to blame it on work, but the truth is, I'm some­thing of an intro­vert. I much pre­fer quiet nights in with my cat, gam­ing, blog­ging, or watch­ing old movies. I don't care if that makes me uncool.
Oh, you have a cat? Please post a pic­ture so I can not give a fuck.
Sure thing!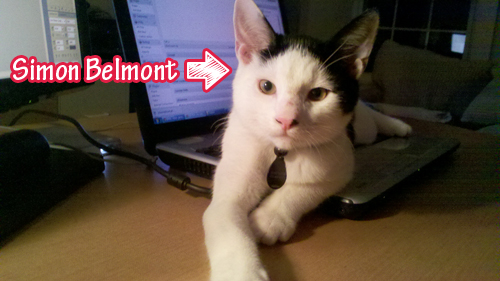 He's from Cat­sl­e­va­nia. Get it?
Who is your favorite Ninja Turtle?
Raphael.
Why did you start this blog?
Because I never quite grew up , as I attempted to explain in the first post I ever wrote. I con­sider it an exper­i­ment in nos­tal­gia, as well as a jour­ney of self-discovery.
Do you have a boyfriend?
Is it serious?
Yes.
Credits
This blog is proudly pow­ered by Word­Press, Pho­to­shop, insom­nia, Rock Star energy drink, bore­dom, 80s music, stu­pid tweets, and, occa­sion­ally, entire bot­tles of cheap wine.
How can I get in touch with you?
My  con­tact page  will point you in the right direction.