How can you not love a band named after the redundantly-named doc­tor in Bar­barella ? Redun­dancy was appar­ently very in fash­ion for early '80s bands: Talk Talk, Mis­ter Mis­ter, Bow Wow Wow…
Duran Duran is actu­ally a per­fect choice for today's AESNWBWAST, because they'll be per­form­ing at the Open­ing Cer­e­mony cel­e­bra­tion for the 2012 Lon­don Sum­mer Olympics, which I could oth­er­wise give two shits about, per­son­ally. Duran Duran will take the stage just after 8:00 PM.
You DO remem­ber these guys, right?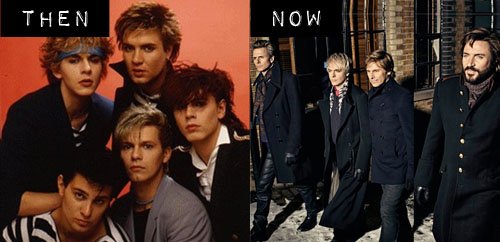 Duran Duran per­son­i­fied new wave for much of the main­stream audi­ence. And for good rea­son, too. Duran Duran's rep­u­ta­tion was built through music videos, which accen­tu­ated their fashion-model looks and glam­orous sense of style. With­out music videos, it's likely that their pop-funk–described by the group as the Sex Pis­tols meets Chic–would never have made them inter­na­tional pop stars. While Duran Duran did have sharper pop sen­si­bil­i­ties than their new roman­tic con­tem­po­raries, none of their peers exploited MTV and music video like the Birmingham-based quin­tet.
Though there were sev­eral peri­ods of hia­tus in Duran Duran's his­tory, they never offi­cially dis­banded. The orig­i­nal mem­bers are Nick Rhodes (key­boards), Simon Le Bon (vocals), John Tay­lor (bass),  Andy Tay­lor (gui­tar) and Roger Tay­lor (drums). Duran Duran's lineup has changed sev­eral times over the years, how­ever, and also included gui­tarist War­ren Cuc­cu­rullo (who had another cool new wave band, Miss­ing Per­sons ) and drum­mer Ster­ling Camp­bell for a time.
Today's lineup con­sists of  Simon Le Bon , Roger Tay­lor , John Tay­lor , and Nick Rhodes joined by Dom Brown as a ses­sion player and tour­ing mem­ber. Since their debut album Duran Duran in 1981, the band has since churned out twelve stu­dio albums, recorded the hot­ness that is " A View to a Kill " for the 1985 James Bond film of the same name, won two Grammy awards, and have had 21 sin­gles in the Bill­board Hot 100.
In 2010, Duran Duran released their thir­teenth stu­dio album, All You Need is Now,  which in my opin­ion is their best since 1993's  The Wed­ding Album (which includes two of my per­sonal favorites, " Come Undone " and " Ordi­nary World .") .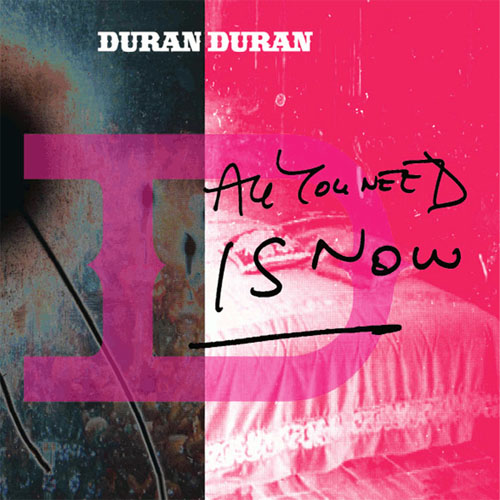 It's the most "Duran Duran-ish" sound­ing Duran Duran album since the band's '80s days. Just lis­ten to "Girl Panic!" to under­stand what I mean–here's the video:
If you're inter­ested in learn­ing more about Duran Duran, I highly rec­om­mend vis­it­ing Durandy.com . It's a museum-like site where you'll find rare pho­tog­ra­phy, posters, mag­a­zines, and other Duran Duran mem­o­ra­bilia, and is nicely orga­nized into exhibits for each media type. The trea­sure trove of Duran Duran audio and visual media on dis­play there rep­re­sents over 20 years of pas­sion­ate collecting.
WTF

 is 

AESNWBWAST

 Aware­ness Week?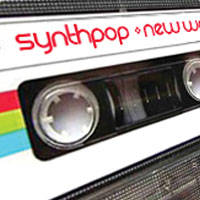 AESNWBWAST  = "Awe­some Eight­ies Syn­th­pop &New Wave Bands Who Are Still Together" Aware­ness Week  (it's a shitty name, I know, just deal with it). I offi­cially kicked things off  with this post  , in which I express my dis­ap­point­ment that most peo­ple aren't aware that there are a lot of awe­some synthpop/new wave bands from the '80s who are still together and putting out albums of music that sound just as good if not bet­ter than the '80s stuff you already know and love. Each day this week I'll re-introduce you to one of these bands, and tell you why they're STILL awesome.