Either way, I wasn't able to join my co-hosts Pax­ton Hol­ley and Shawn Robare down in Jack­sonville, FL today for a real-life meetup of the Cult Film Club . That makes me sad-faced, and not only because Shawn tells me I missed out on deli­cious bar­be­cue and Moun­tain Dew cup­cakes topped with crushed Dori­tos. Seri­ously, I'm not mak­ing that up .
But I was there in spirit, and even made it into a group photo. Sort of.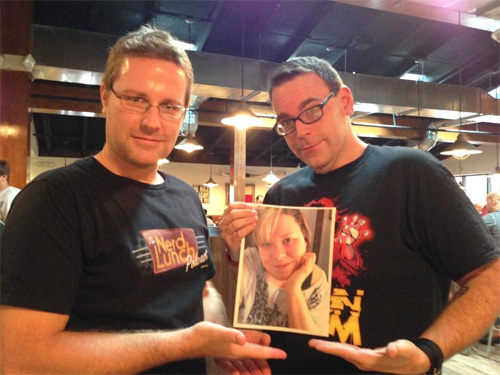 Maybe it's for the best. All three of us in the same room could be dangerous.