Wel­come to 31 DVDs of Hal­loween! As part of my Hal­loween Count­down, each day from now until the end of Octo­ber I'll be shar­ing one of my favorite Hal­loween movies, car­toons, or old TV spe­cials from my per­sonal DVD collection.
#1 — Disney's The Leg­end of Sleepy Hollow
I decided to kick things off with a true clas­sic and one of my all-time favorites, Disney's The Leg­end of Sleepy Hol­low .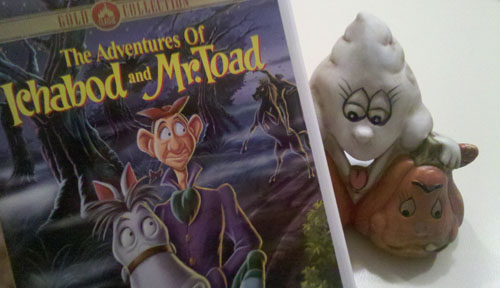 Nar­rated by Bing Crosby, Disney's  The Leg­end of Sleepy Hol­low  was released in 1949–that's 32 years before I was born! Though I can­not recall the first time I ever saw it, I do know it has been required Hal­loween view­ing for me since a very early age. Grow­ing up, my par­ents must have sub­scribed to a good cable pack­age because I remem­ber always hav­ing the Dis­ney chan­nel and films like this would air around Hal­loween on The Won­der­ful World of Dis­ney. The Leg­end of Sleepy Hol­low is a relic from Disney's dark ages–a time when Dis­ney had the balls to make children's films that were actu­ally scary. I, along with many oth­ers, con­sider it to be a mas­ter­piece of sto­ry­telling and animation.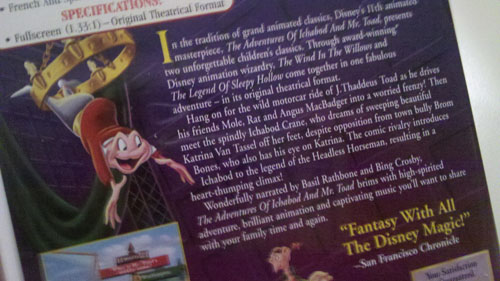 Now, those of you who col­lect Dis­ney films prob­a­bly already know that  The Leg­end of Sleepy Hol­low  has never got­ten a stand­alone DVD release. The only DVD release that I know of is this com­pi­la­tion disc called  The Adven­tures of Ich­a­bod and Mr. Toad,  which includes both  The Wind in the Wil­lows  (star­ring Mr. Toad) and  The Leg­end of Sleepy Hol­low  (star­ring Ich­a­bod Crane). It wasn't until recent years that this film was even avail­able on DVD, as Dis­ney tends to greed­ily horde its best con­tent, keep­ing trea­sures like this buried deep within the myth­i­cal Dis­ney vault. For the longest time my only copy of this film was a bat­tered VHS tape that my par­ents had recorded from TV.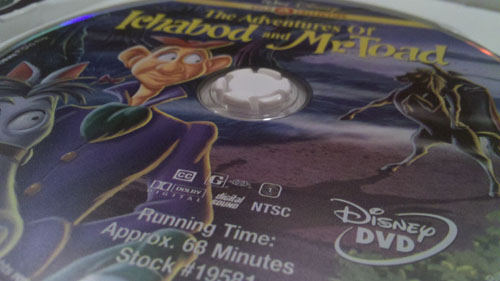 Of course, the qual­ity is hun­dreds of times bet­ter on this DVD than it is on that orig­i­nal recorded VHS tape which saw a lot of wear and tear over the years. But the one thing this DVD lacks which my orig­i­nal VHS record­ing had is a bit of a sur­prise end­ing where we get to see Bing Crosby in the flesh as he jokes, "Man, I'm get­ting out of here too!" I kind of wish that was included here.

You Can't Rea­son with a Head­less Man!
My favorite song in The Leg­end of Sleepy Hol­low is this one that Brom Bones (Bing Crosby) sings about The Head­less Horse­man at the Van Tessel's Hal­loween party:
My older sis­ter and I learned all the words so that we could sing along with it every Hal­loween. When I was very lit­tle I used to be really creeped out by the old guy that says "…and some don't even wear their skin!" (seen at 0:21 in the video). Hear­ing this song never fails to put me in the Hal­loween spirit.
Spooky Screencaps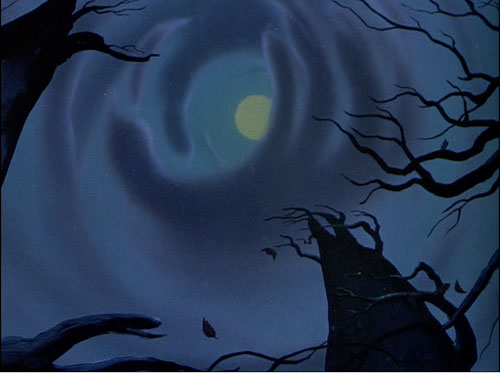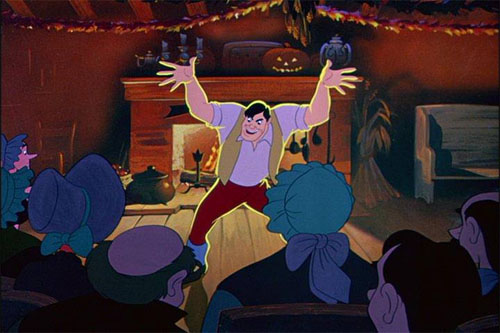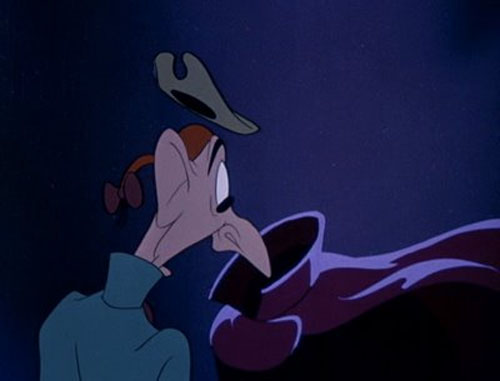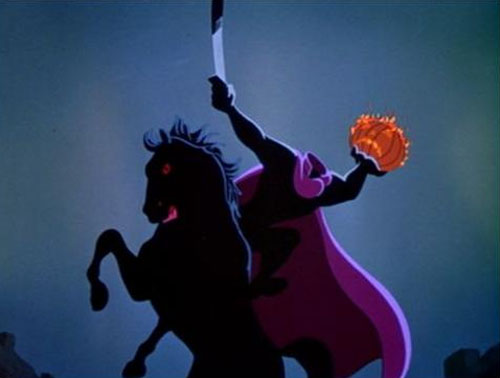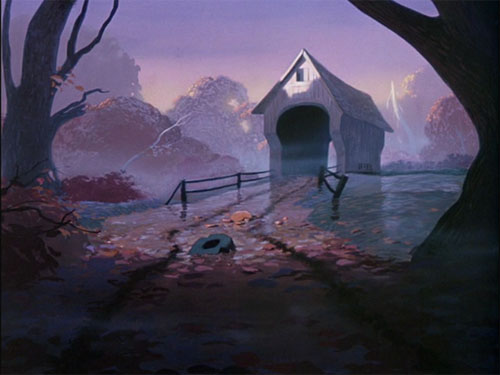 What is 31 DVDs of Halloween?
As a spe­cial fea­ture for the Hal­loween Count­down, I'm show­cas­ing 31 Hal­loween DVDs from my per­sonal col­lec­tion. I have a lot of Halloween-related and hor­ror DVDs in gen­eral, but for this year's count­down I'm only going to focus on my absolute favorites–the ones I con­sider 100% essen­tial for my enjoy­ment of the holiday.