I want money, lots and lots of money, so I can buy all this cool stuff at Hake's!
This week's assign­ment from The League was to pre­tend money is no object and go on a fan­tasy shop­ping spree at Hake's Amer­i­cana & Col­lectibles . Part of Baltimore's famous Geppi's Enter­tain­ment Museum, Hake's is a huge auc­tion site filled with tons of nos­tal­gic col­lectibles and pop cul­ture mem­o­ra­bilia, rang­ing in price from sur­pris­ingly rea­son­able to somebody's going to have to donate a kid­ney. Brows­ing through the hun­dreds of pages of toys, nov­el­ties, comics, pins, posters, auto­graphs and every­thing in between, I was over­whelmed at how much stuff they have. I spent a good hour or so just click­ing through all the links and typ­ing in ran­dom searches to see what I could find. Nat­u­rally I checked out their Teenage Mutant Ninja Tur­tles stuff first ' how­ever, I did resist the urge to fill up a blog post with just TMNT col­lectibles. You should be proud of me.
Any­way, cue the cheesy mon­tage music. It's time to go shopping!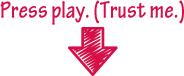 So, we're sup­posed to pre­tend like we're buy­ing stuff to dec­o­rate our man­sions, but if I were filthy rich I'd totally live on a huge yacht like Goldie Hawn in  Over­board  com­plete with use­less, empty, hair-polishing, toe-polishing  rich bitch sun tan­ning days . Instead of trav­el­ing the world col­lect­ing fine works of art, I'd fill up my yacht with vin­tage video games, valu­able comics, toys, movie mem­o­ra­bilia, rare Ninja Tur­tles stuff, and other price­less (to me) trea­sures from all over. Basi­cally it'd be just like  Over­board  except I'd own much cooler stuff and my crew would play '80s music around the clock. And also I wouldn't be a total bitch.
Here's what I bought!

I know it's a lot to take in. Believe me, I had a hard time nar­row­ing it down to just this stuff. Here's a break­down of every­thing I pur­chased with my pre­tend monies, and why:
1. 'Blues Broth­ers' Button
The Blues Broth­ers is one of the best movies of all time. If you dis­agree, you are wrong. The Blues Broth­ers were a few years before my time, but I grew up watch­ing the iconic film with my Dad and catch­ing up on those early years of Sat­ur­day Night Live (some­where along the way I also devel­oped a mini-crush on John Belushi which is pretty weird being that he's a dead guy, and all). This vin­tage Blues Broth­ers but­ton pre­dates the 1980 film and depicts Dan Ack­royd and John Belushi in char­ac­ter as Elwood and Jake.
Price: $12.00
2. Buster Brown Plas­tic Ring
The mall in my town where I've lived for over 30 years used to have a Buster Brown children's shoe store back in the early 80s, and every time my mom took me there to buy a new pair of shoes, it meant I would get one of these cheap plas­tic Buster Brown rings . For me, that was the whole point of going because I  hated shoes and still do. I think I must have been trau­ma­tized by a shoe sales­man at an early age or some­thing. I know it's atyp­i­cal because I'm a woman and we're sup­posed to like shoes, but if I could get away with going bare­foot or wear­ing flip-flops year-round, I would.
Price: $15.00
3. 'Star Wars' Ken Steacy Signed Lithograph
This Star Wars print is so bad ass! Not only do I love the copi­ous amount of hot pink, but the per­spec­tive makes Darth Vader look like a giant. Either that or some­body shrunk the Death Star. This Star Wars lith­o­graph is from a lim­ited run of just 50 prints and is signed by artist Ken Steacy.
Price: $150.00
4. Pair of 6″ Teenage Mutant Ninja Tur­tles Buttons
You knew there was going to be  some Ninja Tur­tles stuff here, right? These over­size 6″ but­tons are the kind that have a pop-out card­board stand on the back to prop them up. I already have the match­ing Donatello, Leonardo and Michelan­gelo ver­sions; I just need Raphael and the group shot with the logo, which are sold together in this TMNT but­ton lot .
Price: $35.00
5. David Bowie 'Seri­ous Moon­light' Tour Pin
This super 80s-tastic David Bowie pin (I seem to have a thing for pins) is from his 1983 Seri­ous Moon­light tour. I was only two years old in 1983, but I love me some David Bowie–especially 80s Bowie (blame Labyrinth !)–and I love this abstract style of art. Thank God for YouTube which is like a time machine where I can watch the whole con­cert . Lets dance!
Price: $15.00
6. Jim Henson's Mup­pet Watches
I love all things Jim Hen­son and Mup­pets, so this Ker­mit watch with a Rain­bow Con­nec­tion theme caught my eye. It's part of a larger store dis­play of Mup­pet watches and clocks from 1982. I really like the sim­plic­ity of the art­work and the green color of the band which matches Kermit.
Price: $250.00
7. Nin­tendo Power — 'Final Fan­tasy' Crys­tal Orb Prize
Here's one of the few video game-related things I could find at Hake's, but it's a good one! Back in 1990, Nin­tendo Power ran Final Fantasy-themed Trea­sure Con­test and sec­ond prize was one of fifty cus­tom dec­o­ra­tive Final Fan­tasy crys­tal orbs with the game's name and emblem etched into the glass. As a nice bonus, it even comes with a copy of the Nin­tendo Power issue it was announced in, which is awe­some too because the cover is ded­i­cated to Maniac Man­sion, one of my favorite NES games.
Price: $250.00
8. 'Star Wars: Return of the Jedi' Roller Skates
I had no idea Star Wars roller skates existed, but now that I do, I must pos­sess them. I guess I really shouldn't be sur­prised, since there is Star Wars every­thing . Another thing I'd own if I were rich is my own pri­vate roller rink mod­eled after a late-80s Skate Land. You'd all be invited to come hang out any­time you want, of course. And if skat­ing in wide cir­cles to The Cars is not your thing, don't worry–there'll also be a bitchin' arcade and pizza parlor.
Price: $100.00
9. Mechan­i­cal Mighty Robot with Spark
I don't really know any­thing about this mechan­i­cal windup robot toy, except that he seems like a lot of fun and looks totally rad. The descrip­tion on the web­site tells me he's from Japan and was made in the 1960s. Sup­pos­edly when you wind him up he walks for­ward and you can see sparks shoot­ing off inside his chest win­dow. See what I mean? Totally rad.
Price: $50.00
10. Bat­man Out­fit with Button
Who doesn't want to be Bat­man for a day? With this cape, mask, and offi­cial "Char­ter Mem­ber Bat­man & Robin Soci­ety" badge, you could be. I just like the silli­ness of it all, and how the pack­ag­ing says "TV Cape" instead of Bat­man. I don't know what that's all about, but evi­dently this Bat­man out­fit only costed 98 cents back in 1966. Being Bat­man for less than a dol­lar sounds like a pretty sweet deal to me.
Price: $75.00
11. X-Men Comic Panel Buttons
You might not know this about me, but for a time in the early 90s I was even more obsessed with X-MEN than I was Ninja Tur­tles. I have since gone back to Tur­tles almost exclu­sively but I still keep up with X-MEN to a loose degree, and still hold on to sev­eral long boxes full of comics that doc­u­ment that period of my life. These X-MEN comic panel but­tons are from 1986–1987 and fea­ture awe­some art­work, includ­ing my favorite 80s-era red and brown Wolver­ine style.
Price: $35.00
12. 'Top Gun' Show­time Button
More but­tons! I could prob­a­bly eas­ily fill up a whole wall of but­tons, or at the very least, a whole jean jacket. This one is a Top Gun promo but­ton  from 1987 pro­mot­ing the Show­time net­work. I don't really care about that part, I just like it because it's Top Gun.
Price: $15.00
13. Miss Piggy Cam­paign Button
Did you know Miss Piggy ran for pres­i­dent back in 1980? This Miss Piggy for Pres­i­dent  but­ton was dis­trib­uted as part of her cam­paign, along with an appear­ance in Life mag­a­zine. Per­son­ally, I would not have voted for Miss Piggy and her fem­i­nist agenda, but it's fun to imag­ine what the coun­try would be like today if she had won. #Beaker4President, amirite?
Price: $25.00
14. Walt Disney's Game Parade Board Game
This vin­tage 1940's Dis­ney Game Parade caught my eye because of the box art and inter­est­ing design. Sup­pos­edly this thing is 15 board games in one, using dif­fer­ent boards and play­ing pieces. But the real rea­son I like it so much is because Toby Tor­toise is rep­re­sented on the cover. You just don't see that guy around much. It's a shame he never became more pop­u­lar after his Silly Sym­phony days.
Price: $125.00
15. Toby Tor­toise Tooth­brush Holder
Speak­ing of Toby Tor­toise, check out this keen Toby Tor­toise tooth­brush holder from the 30s, which was back when they said things like "keen." It makes sense that Toby would store your tooth­brush in his shell, you know, because he's a tur­tle. Just like how it also makes sense that he's wear­ing box­ing gloves, because he's a boxer.  In a way, Toby Tor­toise is kind of a pre­cur­sor to the Ninja Tur­tles. He's def­i­nitely cool enough to war­rant more car­toon appear­ances than the few lousy ones he got. I'm root­ing for ya, lit­tle buddy.
Price: $200.00
16. 'Tales from the Crypt' Pin­ball Adver­tis­ing Button
Though I'm too young to have grown up with the orig­i­nal comics, one of my favorite hor­ror anthol­ogy shows was HBO's Tales from the Crypt . My mom used to let me and my sis­ter stay up late and watch it with her over a shared bowl of pop­corn. This Tales from the Crypt but­ton is asso­ci­ated with the pin­ball machine that was pro­duced in 1993. Sadly, Hake's doesn't have the whole pin­ball machine or I'd buy that, because why not, I'm all rich and stuff now? The Crypt Keeper is def­i­nitely some­one I'd hang out with on Fri­day nights. At the very least he deserves credit for my love of ter­ri­ble puns.
Price: $60.00
17. 'Reform School Girls' Large Pro­mo­tional Button
This is a large promo but­ton from the 1986 extreme low bud­get B-movie Reform School Girls. Don't be sur­prised if we–and by "we" I mean "I"–end up cov­er­ing this one over at Cult Film Club .
Price: $28.00
18. "The Swingers" Beatles-Like Fig­urines on Card
I had no idea The Shitty Bea­t­les existed out­side of Wayne's World. This set of "The Swingers" plas­tic fig­urines is clearly a knock-off of The Bea­t­les. The fact that they're made in Hong Kong is a dead give­away. I think knock-off prod­ucts are hilar­i­ous, espe­cially when they have such sexy names.
Price: $25.00
19. Rea­gan Satir­i­cal 1980s Post­card Lot
Not much to say about these satir­i­cal Rea­gan post­cards , except that I find them hilar­i­ous because I'm imma­ture. Ronald Rea­gan + Rambo = RONBO. Ronald Rea­gan + Ronald McDon­ald= Ronald McRea­gan. DO YOU GET IT, GUYS? I just want them for kitsch points, and also because the lot includes a card where Rea­gan has a giant penis on his head .
Price: $35.00
20. Teenage Mutant Ninja Tur­tles Power Rings Set
Okay, I had to sneak one more TMNT item in here. These are a set of eight Ninja Tur­tles "Power Rings" that came from Nabisco Shred­dies (hurr hurr!) cereal in Canada. I like that the Tur­tles are all mak­ing dif­fer­ent faces, which is rare for pieces like this; usu­ally they just use the same sculpt and change the mask color. I'm also a lit­tle upset there's no Bebop, but these are just tri­fles. In no way does that mean I want the whole set any less than I do, which is badly.
Price: $35.00
21. 'E.T.' Jew­elry Neck­lace Lot
I don't wear a lot of jew­elry, if at all. I hardly even own any "nice" jew­elry. When I do wear jew­elry, I like it cheap and crappy like these gold­tone E.T. neck­laces , or even the plas­tic stuff from vend­ing machines. It's not that I don't appre­ci­ate nice jew­elry, it's just highly imprac­ti­cal for me and I've lost more than one nice rock. I'd wear the shit out of these E.T. neck­laces, though, which come in  four dif­fer­ent designs, includ­ing my favorite, Trans­ves­tite E.T.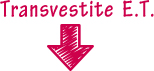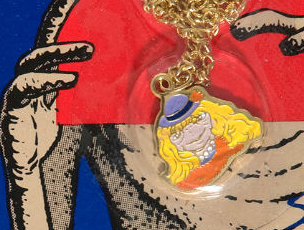 Price: $20.00
22. Disney's 'Robin Hood' Lunch Box
Here's another fun ShezCrafti fact: my Dad's name is Robin Hood. No joke. As a result, I've always been kind of drawn to Robin Hood-related stuff since my fam­ily has always sort of unof­fi­cially col­lected it. This Robin Hood lunch box is a lit­tle beat up, but I love Disney's ver­sion of the Robin Hood leg­end and I like the artwork.
Price: $60.00
23. 'The Rocky Hor­ror Pic­ture Show' Sou­venir But­ton Trio
Lastly, I couldn't resist this set of three Rocky Hor­ror Pic­ture Show sou­venir  but­tons . Again with the but­tons. Not only do I love the movie, but it's the ulti­mate cult film.
Price: $24.00
So, how much did all this awe­some­ness cost?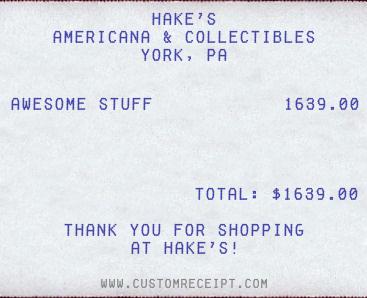 $1,639.oo. Yup, I'm going to have to donate a kidney.
What would you buy from Hake's if money were no object?
Won­der­ing what this is all about? This week's assign­ment from The League of Extra­or­di­nary Blog­gers was to go on a fan­tasy shop­ping spree at Hake's Amer­i­cana & Col­lectibles . I pur­posely did not look at what my fel­low Lea­guers posted before putting together my own list, so I can't wait to take a peek at all the crazy things they bought. Or maybe it's just me who went crazy?
I'll update this sec­tion with more links & info as every­one fin­ishes the assign­ment and I actu­ally get a chance to read them.