Via Scoop.it - Shezcrafti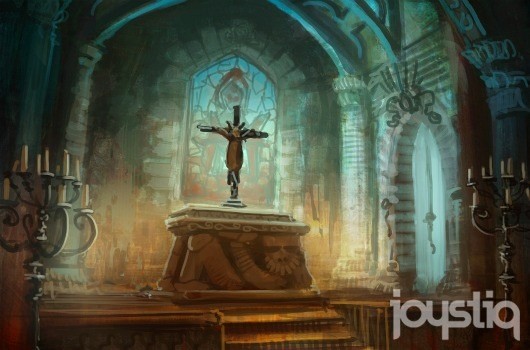 Frictional Games, the developer of Amnesia: The Dark Descent—arguably one of the scariest games ever made—has been teasing fans with hints at a sequel for a while now.  Today we get our first look at some screenshots, and later today there will be an interview with the game's designers.
Joystiq has the very latest:
The power of two crowned indie developer darlings have joined together to form one team, set to bring the Amnesia franchise into a new era.

Speaking exclusively with Joystiq, Frictional Games and Dear Esther's thechineseroom have revealed their latest project, Amnesia: A Machine for Pigs.

Developed by thechineseroom and produced by Frictional Games, Amnesia: A Machine for Pigs is planned for a debut on PC later this year. No firm date has been set, but internally the two studios hope to launch before Halloween. A recent alternate reality game has been teasing the the next Amnesia's reveal, sending fans into a frenzy.

"It's not a direct sequel, in terms of it doesn't follow on from the story of Amnesia. It doesn't involve the same characters," Dear Esther writer Dan Pinchbeck told me. Instead, Amnesia: A Machine for Pigs will be set in the same "alternate history and set in the same universe." In short, the game will look to scare your pants off.