Thanks­giv­ing is just two days away. Come Thurs­day I hope to be in a full-fledged turkey and wine-induced coma, sur­rounded by fam­ily and friends, kick­ing off a bliss­ful four days of gam­ing, couch­ing, Net­flix­ing, and left­overs. Gear­ing up for the long week­end has got me think­ing about all the geeky things I'm thank­ful for.
Here's a look back at 2008 from a grate­ful geek girl:
The Tales of Bee­dle the Bard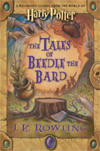 I'm thank­ful for The Tales of Bee­dle the Bard , the new children's fairy tale book and Harry Pot­ter com­pan­ion piece from one of my favorite authors, J. K. Rowl­ing . Since 1997, I along with most of the world have adven­tured along­side Harry in his seven-year bat­tle against You-Know-Who, and like so many other fans, was depressed when the series came to its heart-wrenching con­clu­sion last sum­mer. Look­ing for­ward to the book's release this Decem­ber 4th, when I and legions of Pot­ter fans can delve once again into a small piece of the wiz­ard­ing world.
The Dark Knight

I'm thank­ful that The Dark Knight was a piv­otal box office phe­nom­e­non, and arguably one of the best super hero movies ever made. I'm thank­ful that Heath Ledger will be remem­bered for one of the most riv­et­ing and bril­liant per­for­mances ever known to big screen vil­lainy. I'm thank­ful that this movie has defined the new stan­dard against which all future super hero movies should be judged, and I'm opti­mistic that Hol­ly­wood will start pay­ing attention.
The New Xbox Expe­ri­ence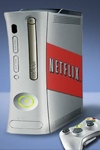 I'm thank­ful for the New Xbox Expe­ri­ence , and Microsoft's part­ner­ship with Net­flix to bring the "Watch It Now" movie ser­vice to the Xbox 360 con­sole free of charge. Net­flix sub­scribers that own an Xbox 360 no longer have to face the inevitable deci­sion to shell out $100 for a Roku Net­flix player, yet another periph­eral that would clut­ter up our home enter­tain­ment sys­tems. I've found the high-quality stream­ing ser­vice to work absolutely per­fectly. It's just too bad about Sony's sour grapes .
Wii Fit

I'm thank­ful for Nin­tendo and their seem­ingly end­less inno­va­tion when it comes to pro­duc­ing fun and easy to learn yet chal­leng­ing games for the Wii , most notably 2008's sim­ple but sur­pris­ingly effec­tive title Wii Fit . While Wii Fit cer­tainly doesn't score any points for breath­tak­ing graph­ics or intense game­play, there is some­thing to be said for any game (or non-game) that moti­vates us lazy gamers to get off the couch and get physical—and have fun doing it.
The Twi­light Saga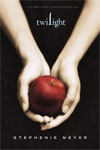 I'm thank­ful for Stephe­nie Meyer's ridicu­lously cheesy Twi­light Saga , whose sopho­moric books man­aged to com­pletely suck me in for a good two weeks of unadul­ter­ated guilty plea­sure read­ing, the per­fect anti­dote to a stress­ful month . I'm also thank­ful that the equally cheesy and unin­ten­tion­ally hilar­i­ous Twi­light movie —which grossed $70 mil­lion on its open­ing week­end, thanks to dreamy Rob Pat­tin­son —made for one of the most enter­tain­ing and mem­o­rable girls' night outs I've had in a long time.
Wrath of the Lich King

I'm thank­ful for Wrath of the Lich King , the lat­est and great­est expan­sion to the sec­ond life I know as World of War­craft, which gave me the excuse to get back in touch with old guildies and good friends (some vir­tual, some real) and fall in love all over again with the sheer awe­some­ness of this game. Bliz­zard has really out­done them­selves with this release. The stun­ning visu­als and beau­ti­ful music score alone were worth the wait. Indeed, things were get­ting pretty bor­ing around Aze­roth until you showed up, Arthas .
Look­ing for­ward to all the geeky things 2009 will bring!