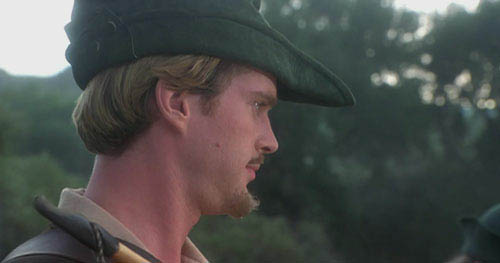 Unlike some other links, today's links can speak with an Eng­lish accent.
The Princess Bride to Get Sil­ver Anniver­sary Edi­tion on Blu-Ray | Inside Pulse
Comics As Lit­er­a­ture, Part 6: Men in Tights | Wired
Before Jour­ney, There Was a Game About the Rock Band Jour­ney | Kotaku
Nos­tal­gia Watch: Which Nineties Gems Never Got Their Due? | Vul­ture
There Is No "Offline" Any­more | Giz­modo
Atari Turns 40 and Cel­e­brates with a Walk Down Mem­ory Lane (Info­graphic) | The Inquisitr
Fri­day Five: Hor­ri­fy­ing Kid's Movies | CSICON
These Under­wear Pads are like "Maxi Pads for Farts" | UPROXX
10 iOS Adven­ture Games You Must Play | Ind­ie­Games
Your E-Book is Read­ing You | The Wall Street Jour­nal
Amaz­ing 'Pulp Fic­tion' Remix | The Daily What
Leonardo DiCaprio Is Actu­ally A Woman Named Judy Zip­per from the 1960s | Buz­zFeed
Link­age from The League
236 Rea­sons We Love Amer­ica | Under­Scoop­Fire!
TMNT Meets Garbage Pail Kids |  Tupa's Trea­sures
Ret­ro­space Year­book Pho­tos | Calvin's Cana­dian Cave of Cool
Thun­der­cats Min­i­mates Are On The Move To SDCC | Dou­ble Dum­b­ass On You!
Base­ment Junk #011 — Pac-Mania! | Flash­lights Are Some­thing To Eat