This week The League has been tasked with writ­ing a step-by-step guide on how to do some­thing, like destroy­ing the Death Star . So far I've dis­cov­ered that a few of my fel­low Lea­guers need a step-by-step guide on how to fol­low instruc­tions , but at least the responses have been enter­tain­ing. I've only ever writ­ten one how-to guide on this blog before, which I was tempted to re-purpose for this week's topic and call it a day, you know, because I'm lazy. But then I thought–

So start up your Win­dows 95 machines and step back into the pre-DVD world of 1995 with me–the Pen­tium I proces­sor is fir­ing on all cores today!
Just think about that last state­ment for a moment. In 1995 we didn't have DVDs yet. In 1995, com­puter games were pub­lished on CD-ROMs. And in some cases, they were even still being pub­lished on 3.5″ floppy disks.  If you were a PC gamer in the 90s then you know how painfully frus­trat­ing it was to install new com­puter games. It was a time when games started to get really advanced graph­ics (which are laugh­able by today's stan­dards but rev­o­lu­tion­ary for their time) and gim­micky new tech­nolo­gies like full-motion video were all the rage. As a result, the soft­ware was often too advanced for the hard­ware it ran on.
Go ahead and laugh, but this was prob­a­bly a bitchin' com­puter back in the day: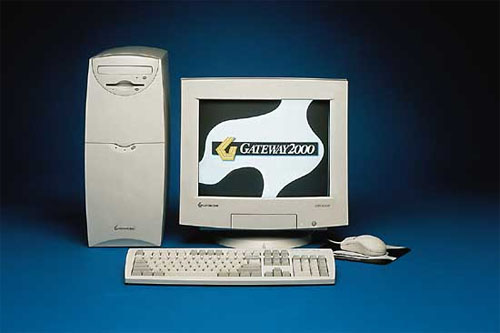 Play­ing a game on your circa 1995 com­puter typ­i­cally involved typ­ing a lot of archaic DOS com­mands, tech­ni­cal know-how, installing dif­fer­ent dri­vers, guess­work, unin­stalling appli­ca­tions to make room for the gigan­tic file sizes of graphic-intensive games, and a lot of pray­ing that the damn thing would even work so you didn't just waste $30 at Walden Soft­ware .
A sin­gle CD-ROM can only hold about 737 MB of data, ver­sus a DVD's 4.3 GB capac­ity. There­fore, com­puter games in the 90s typ­i­cally had mul­ti­ple discs and required you to swap them back and forth as you were play­ing the game.  Phan­tas­mago­ria , for exam­ple, came on seven discs. SEVEN! Do you know how many discs that is? Well, seven, but it's TOO GODDAMN MANY. That's why I've cho­sen it to be my guinea pig for this assign­ment. (And also because it has extreme gore, vio­lence, rape , and was banned in sev­eral countries.)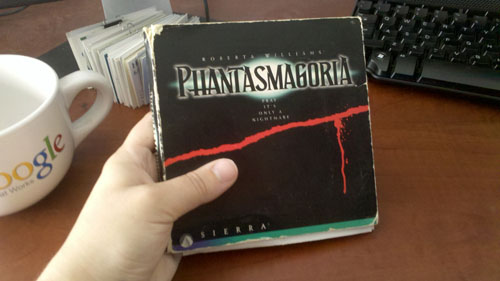 And besides, this game is one of the most sophis­ti­cated soft­ware pack­ages EVER produced.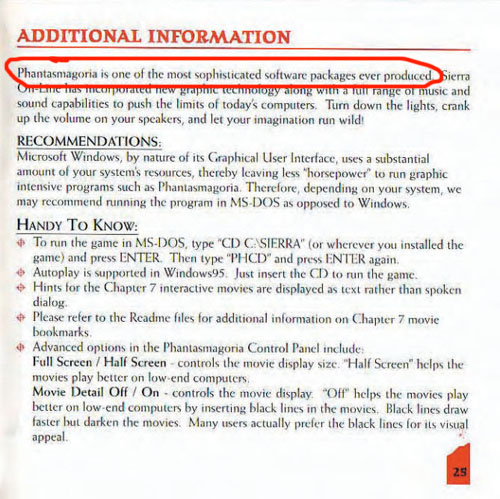 Let's get this party started!
Step 1 — Read the instruc­tions. Then ignore them.
Here are the actual instal­la­tion instruc­tions scanned from the game's manual: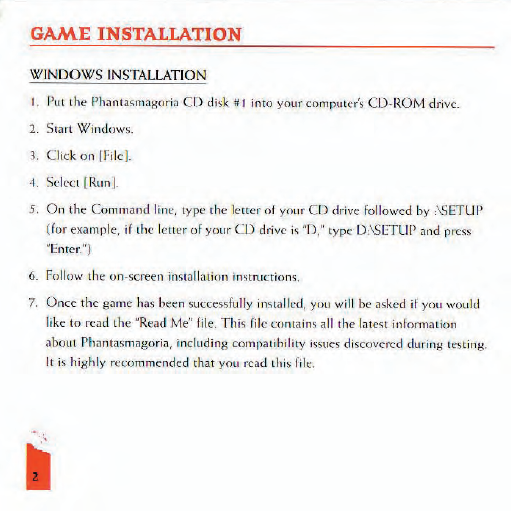 And for extra laughs, here are the DOS instructions:
But we're going to ignore these because they're worth­less. Step 6, in par­tic­u­lar, attempts to pro­vide you with a false sense of com­fort with the promise that there will be help­ful on-screen instruc­tions to fol­low. But that's assum­ing your com­puter doesn't crash or freeze up in the process of load­ing the disc and you can even get to that point.
Step 2 — Boot up your computer.
Does this sound familiar?
Step 3 — Look at the game pack­ag­ing while you wait…and wait…
Because you'll need some­thing to do while you wait for what seems like for-fucking-ever for Win­dows to start up and com­pletely fin­ish load­ing. Stare long­ingly at the box art while you envi­sion your­self play­ing the game already, pray­ing your com­puter meets all of the min­i­mum hard­ware require­ments .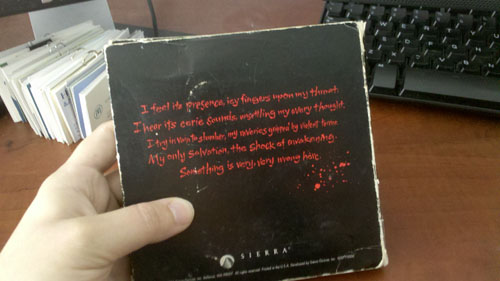 Step 4 — Insert the first disc into your
CD-ROM

drive.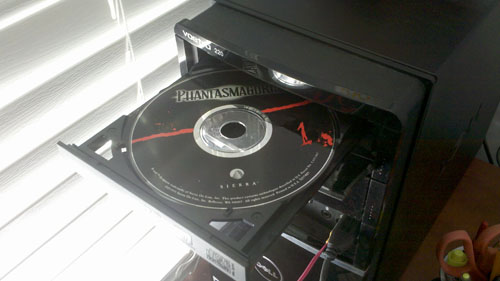 Get used to this process. You're going to have to do it six more times.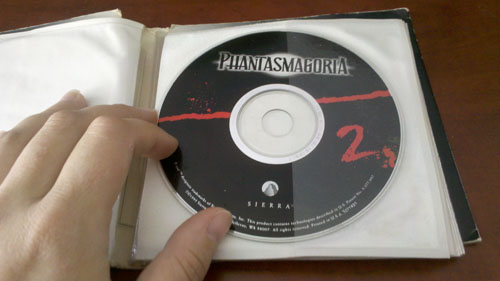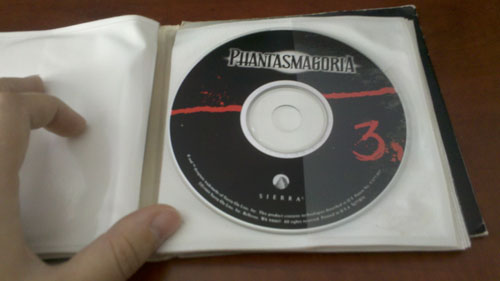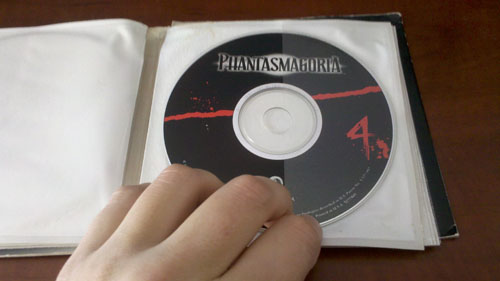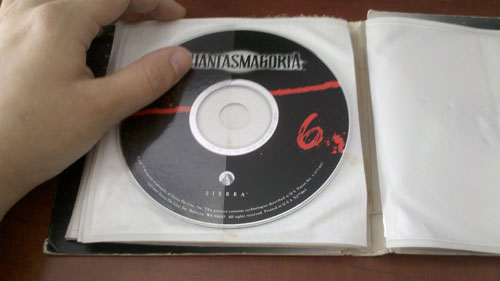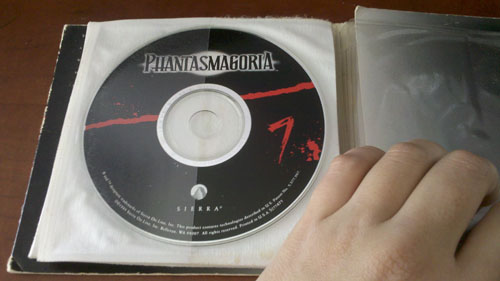 Step 5 — Get irri­tated when some­thing like this happens.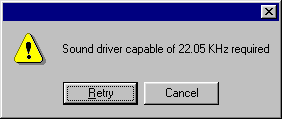 Step 6 — Attempt to fix the prob­lem yourself.
Good luck, though, because Google didn't exist yet either.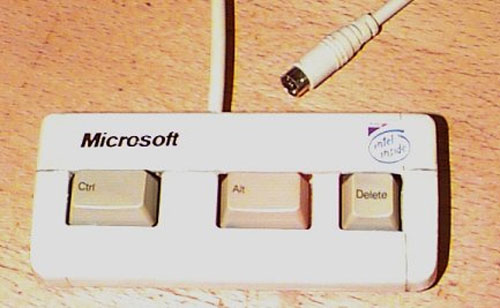 Step 7 — Pay $0.39 per minute to call the game's tech­in­cal sup­port line.
Don't worry–Mom and Dad won't notice the charges on the phone bill for another few weeks.
Then give up when you real­ize it's Saturday.
Step 8 — Call your friend up. You know, that really nerdy one who knows more about com­put­ers than you do.
Don't buy any of his ency­clo­pe­dias, though. That shit'll be obso­lete in just a few years.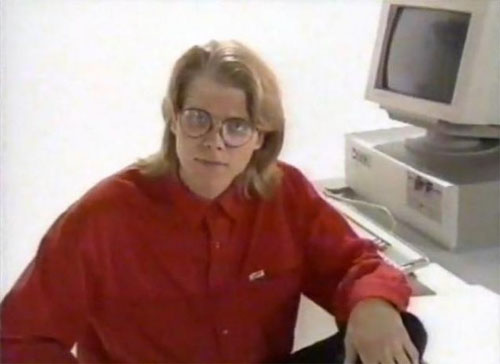 Finally you're get­ting somewhere!
Step 9 — Get stuck on Chap­ter 1.
Because you didn't use the LETTER OPENER on the FIREPLACE. Duh, you stu­pid asshole.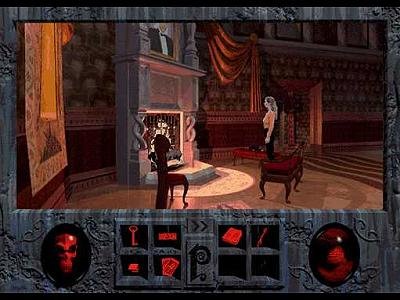 Step 10 — Go online to look for help.
Try to remain patient as you watch the progress bar while the reas­sur­ing sound of your 28.8 baud modem indi­cates that you're con­nect­ing to the infor­ma­tion superhighway.
What the infor­ma­tion super high­way looks like: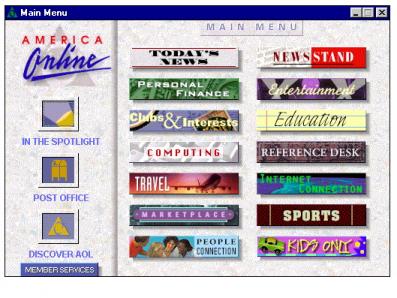 Step 11 — Get booted offline when some­one calls the house.
Step 12 — Give up.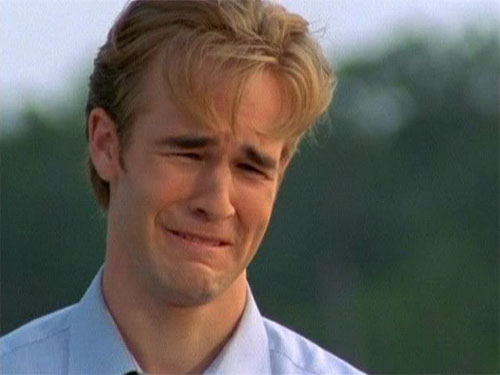 *sits back and waits for some smart-ass to come along and leave a com­ment inform­ing me that Dawson's Creek didn't pre­miere until 1998*
Learn some­thing new today! Or not.
Won­der­ing what this is all about? This week The League of Extra­or­di­nary Blog­gers was tasked with writ­ing a step-by-step guide on how to do something…like destroy­ing the Death Star. Here are the guides I rec­om­mend fol­low­ing if you want to laugh, be amused, or (gasp) actu­ally learn some­thing .