How­ever, this won't be that awe­some reboot.
Instead you're get­ting my big gay  Mas­ters of the Uni­verse  cheese­fest and you are going to like it, dammit. The orig­i­nal 1987 film was spec­tac­u­larly awful, which of course means I loved it. (That's why I'm allowed to make fun of it, ok? It comes from the heart.)
In all seri­ous­ness, though, MOTU fans have got­ten the shit end of the stick for a long time. I'm excited by all the recent buzz about the upcom­ing real reboot, even if it's still in the early stages. But I'll leave the seri­ous stuff to Hol­ly­wood and you obses­sive fan­boys instead of clut­ter­ing up the Inter­net with yet another He-Man dream cast list, which Google tells me it already has thou­sands of results for.
So, with­out fur­ther ado…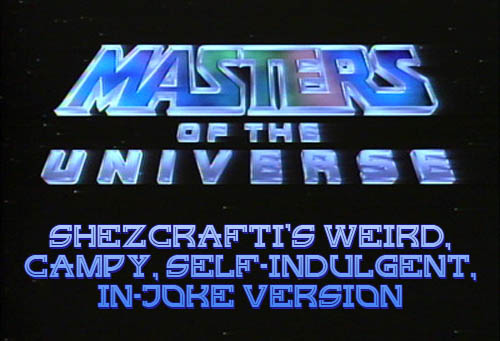 He-Man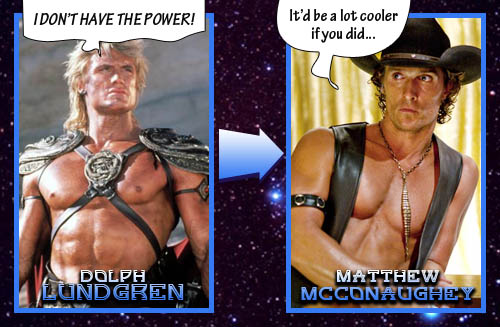 There aren't many actors as built, blonde and dumb as Dolph Lund­gren. And Matthew McConaughey is already com­fort­able with semi-nakedness and skimpy leather cos­tumes. BY THE POWER OF GRAYSKULL, BRA!
Skeletor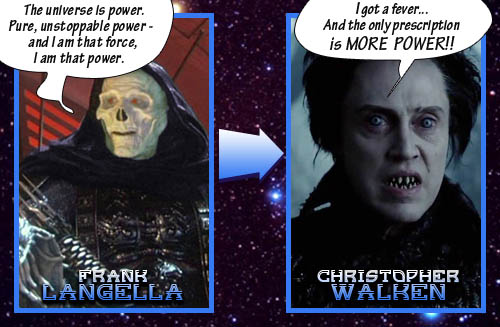 I'm def­i­nitely not the only one out there who wants this to hap­pen. But at 69 years old, I'll have to cast zom­bie Christo­pher Walken if this reboot doesn't hap­pen soon.
In the mean­time, here's a fun bonus activ­ity: read these Skele­tor quotes  aloud to your friends in your best Christo­pher Walken voice!
Teela
I swear it didn't occur to me that "Teela" and "Mila" rhyme until after­ward. But now that it has, I feel even bet­ter about my cast­ing choice.
Evil-Lyn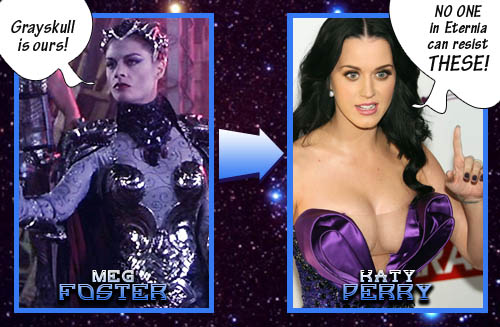 Part of Me 3D  qual­i­fies Katy Perry as an actress, right? I hope so because THE RESEMBLANCE IS UNCANNY!
Oh, I guess her looks are kind of sim­i­lar, too.
Duncan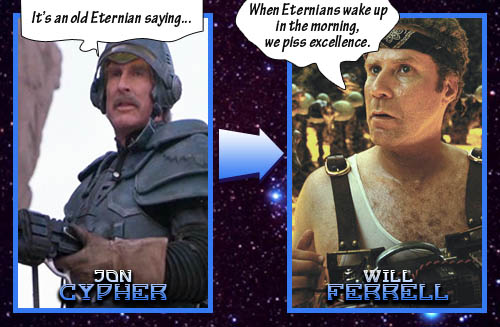 You can put Will Fer­rell in every movie as far as I'm concerned.
Gwildor
In my  Mas­ters of the Uni­verse  uni­verse, Gwildor is a mostly silent, incon­se­quen­tial fix­ture of the back­ground who only rarely inter­jects with his bizarre antics that are awk­ward for all involved. Gal­i­fi­anakis would be per­fect, and the resem­blance isn't that far off.
Edi­to­r­ial note:
I wanted to cast some­one for Orko, but I sup­pose that wouldn't have been fair since he wasn't in the orig­i­nal and we got Gwildor's furry ass instead. Sorry, lit­tle buddy.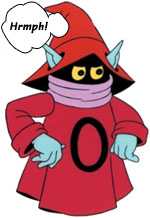 Beast Man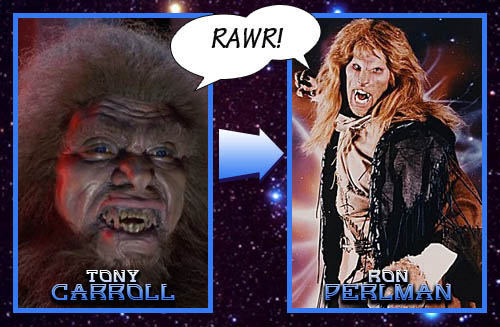 Too easy.
Sor­cer­ess of Grayskull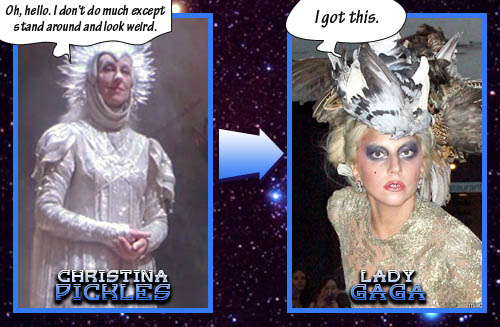 No com­men­tary nec­es­sary here, folks.
There you have it.
My "Mas­ter­piece" of the Uni­verse. Would you watch it? I mean, where else are you going to see all of these weirdos in the same film?
Where's [insert miss­ing
MOTU

char­ac­ter here] ?

Oh, you mean like Julie (Court­ney Cox), Kevin (Robert Dun­can McNeill), Saurod, Blade, and Karg? I got tired of Pho­to­shop­ping and they're not impor­tant any­way, so fuck 'em.
Other Dream Movie Reboots from The League
Won­der­ing what this is all about? This week's assign­ment from  The League of Extra­or­di­nary Blog­gers was to remake one of our favorite movies with a cast of cur­rent Hol­ly­wood stars. Would you watch remakes of these movies?
Lair of the Dork Horde reboots

THE

BEASTMASTER

, star­ring Chris Hemsworth and Jes­sica Biel
Good­will Hunt­ing 4 Geeks reboots

KRULL

, star­ring Chris Hemsworth and Jen­nifer Lawrence
Infi­nite Hol­ly­wood reboots

SHATTERED

, star­ring Bradley Cooper and Jes­sica Biel
(Did you guys copy each other's home­work with these cast­ing choices or what?)
Under­Scoop­Fire reboots

THREE

AMIGOS

, star­ring Thomas Lennon, Will Fer­rell, and Paul Rudd