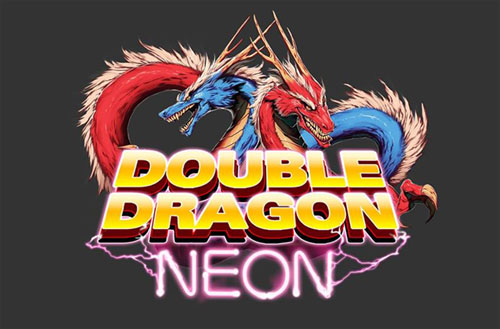 I can't think of a more appro­pri­ate release date for Dou­ble Dragon Neon than Sep­tem­ber 11th. Like that day, this game will involve reflect­ing about ter­ri­ble things from our past while simul­ta­ne­ously demon­strat­ing our col­lec­tive awesomeness.
Dou­ble Dragon Neon , Wayforward's hilar­i­ously, gar­ishly '80s-inspired brawler update, will bring Abobo to a new gen­er­a­tion start­ing Sep­tem­ber 11, when pub­lisher Majesco releases the game on PS3 in North Amer­ica via PlaySta­tion Net­work.  Dou­ble Dragon Neon  is a new game that riffs on the style of the orig­i­nal  Dou­ble Dragon , fea­tur­ing "mix­tape" powerups and mul­ti­player "bro-op," a pun that is accept­able because the pro­tag­o­nists are lit­er­ally brothers.

[via Joys­tiq ]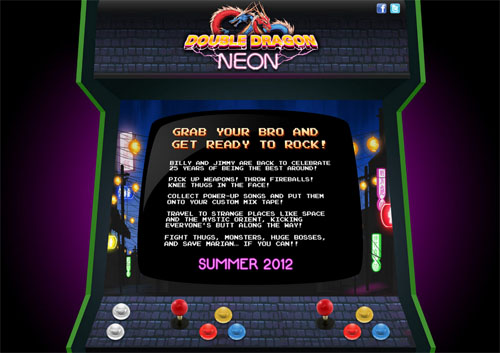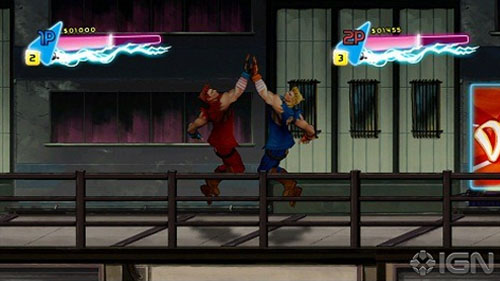 I mean come on, you guys, it has  bro-op! 
If that's not enough to pump you up for a remake of the clas­sic 8bit brawler, how about this Dou­ble Dragon theme remix? It's fuck­ing METAL. \m/