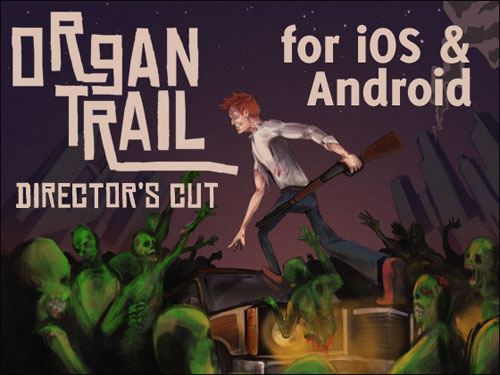 I was just say­ing on UnderScoopFire's lat­est pod­cast how I don't have much love for Ore­gon Trail , which I con­sider one of the lamest video games of all time (flame away, Ore­gon Trail diehards!). I know it's not really meant to be fun and excit­ing but edu­ca­tional , and there­fore I have no busi­ness mak­ing fun of it, and you're right. But I still think it's lame. Don't get me wrong, though; I was all about it in ele­men­tary school when it served as a legit­i­mate excuse to play video games in class.
Now from The Men Who Wear Many Hats there's a grue­some, zombie-infested par­ody remake of the clas­sic game, aptly named " Organ Trail " which is due out soon for iOS and Android devices, as well as Mac and PC.
There was a Kick­starter cam­paign ear­lier this year to develop a Director's Cut of the game, which I'm kind of bummed I missed out on because it had some really sweet-looking rewards . And I love this "totally fake" story behind the game:
Orig­i­nally devel­oped many years ago as a teach­ing tool for stu­dents, schools across Amer­ica used the game to pre­pare chil­dren for the impend­ing zom­bie apoc­a­lypse, and dysen­tery. But what the pub­lic doesn't know is that the released ver­sion does not fol­low the pro­gram director's orig­i­nal design. Before they tried to have him killed, he stole all the code and it has taken him 40 years to pro­gram the game in his own vision. Unfor­tu­nately no one uses the Apple-II any­more, so he's putting it on those new­fan­gled phones.
Here are a cou­ple of screen­shots from the new Director's Cut ver­sion, which nicely cap­ture that clas­sic Apple-II aesthetic: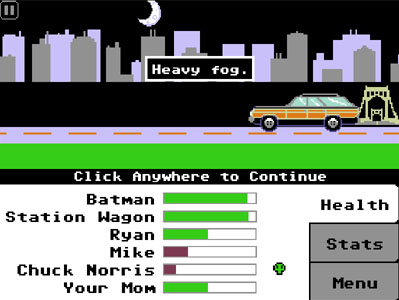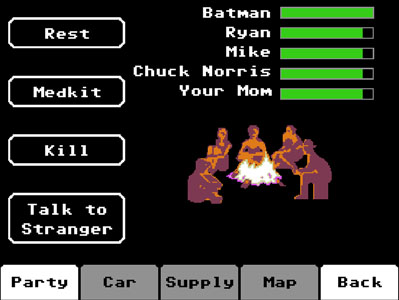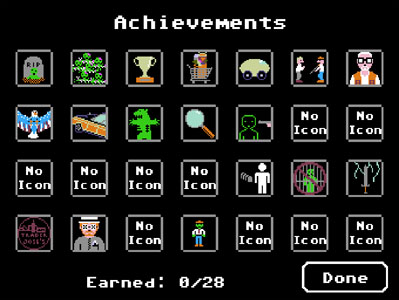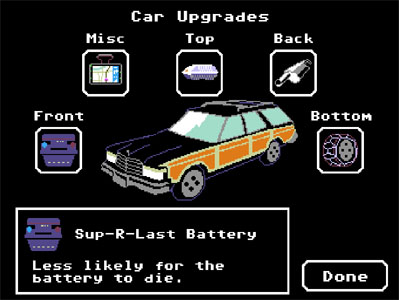 I'm def­i­nitely going to be pick­ing this one up for my Android phone when it's released.
By the way, you can play the orig­i­nal Flash-based ver­sion of Organ Trail for free online right here .