I nor­mally would have lit­tle rea­son to visit Puma's brand web­site  because I'm a lazy slob I can't remem­ber the last time I did some­thing remotely ath­letic, but I landed there ear­lier today in the process of help­ing to pull a mar­ket­ing pre­sen­ta­tion together.
Here's what I was greeted with: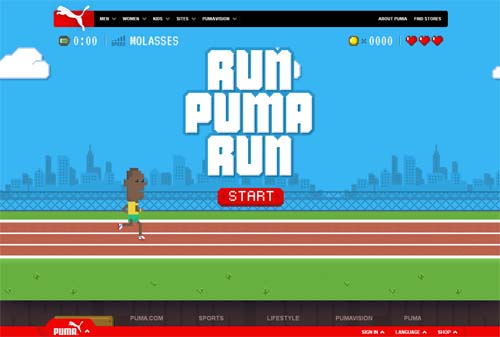 Puma has given its home­page an 8bit makeover, and there's a fun, free run­ning game for you to play, com­plete with Nintendo-like sounds and graph­ics. It's pretty sim­ple: run for­ward while col­lect­ing power-ups and jump­ing over hur­dles and rocks. The Zelda-esque hearts are a nice touch.  I also like that your speed is mea­sured in things like "molasses" and "busi­ness casual." Cute.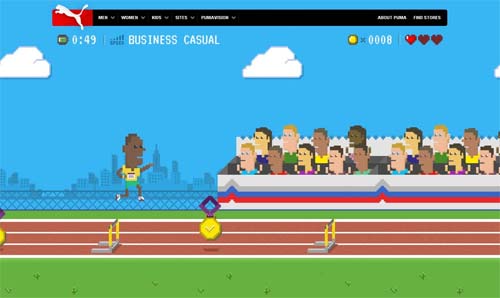 Pretty cool, Puma, but why does "The Run­ner" have to be the black char­ac­ter? THIS IS CLEARLY RACISM AND IT OFFENDS ME.*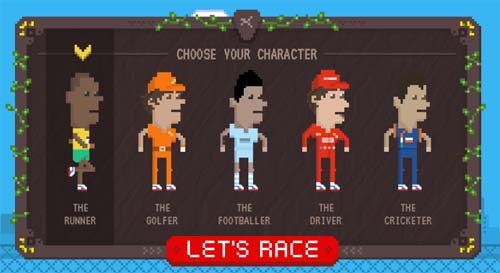 *Not really.
Is Run Puma Run  a cool game by a hip, forward-thinking brand, or just an exam­ple of bla­tant pan­der­ing to the cov­eted 30+ adult gamer demo­graphic? I don't know.
What I do know is that I just wasted ten min­utes of my life play­ing it.