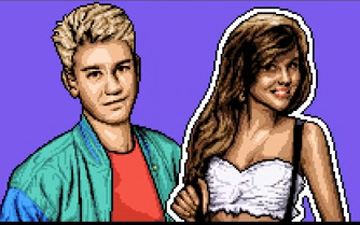 For every­one who ever grew up watch­ing Saved by the Bell , indie film­mak­ers The Fine Broth­ers have cre­ated this kick-ass "Choose Your Own Adventure"-style YouTube game chron­i­cling a day in the life of Zack Mor­ris as he goes on a quest to date his feather-haired dream girl, Kelly Kapowski (who else?).
You can play it here:
Styled like an old 8-bit game, all the famil­iar char­ac­ters, set­tings and cheese­ball high school plots are sure to con­jure up some good 'ol SBTB nostalgia.
(Because some­where, deep down, you know you still heart Zack Morris.)
This way to more  Adven­ture Games on YouTube !