…and you begin to ques­tion whether they have any mean­ing, pur­pose or value.
With the recent addi­tion of iPad to my tech­nol­ogy stash, my tally of "carry-on" gadgets–that is, gad­gets I actu­ally use and carry around with me on a fre­quent basis–is now up to eight. It's begin­ning to get a lit­tle ridiculous.
I always have my mobile phone and at least one gam­ing hand­held on me, but now it's get­ting harder to choose what else I should be car­ry­ing around with me, under which cir­cum­stances, and why.
This is what my  Fuck Shit Stack  of gad­gets looks like: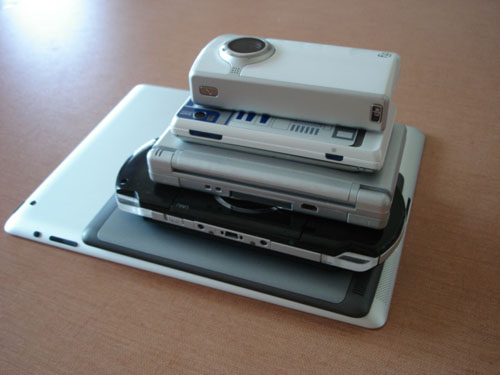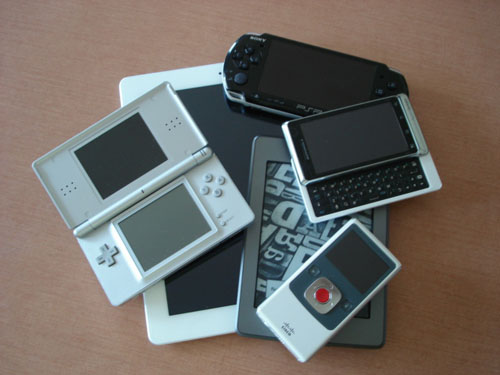 Not pic­tured: the dig­i­tal cam­era I used to take these pho­tos and the lap­top I'm using to cre­ate this blog post.
But do I really
NEED

all of these things?

Well, that's what I'm try­ing to fig­ure out. This blog post is an exper­i­ment of sorts. In an attempt to jus­tify a need for all of this portable tech­nol­ogy and find out if it can peace­fully co-exist, I'm going to list each gad­get and attempt to ratio­nal­ize its place in my life.
Motorola Droid 2

R2-D2

Edi­tion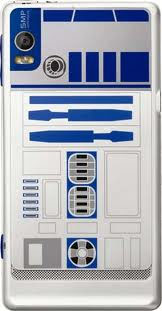 My cell phone. At almost two years old, it's cer­tainly not on the bleed­ing edge of mobile tech­nol­ogy any­more, but it still serves me pretty well. I'm one of those peo­ple who has to have phones with phys­i­cal keys, and this phone's key­pad is excep­tion­ally well-designed. I also like that it's on the smaller side and enables me to oper­ate it fully with one hand. It is rooted and run­ning Ice Cream Sand­wich. I'm hang­ing on to it for as long as I can, or at least until my next upgrade credit comes along. I have never paid full-price for a new phone and refuse to start now. The down­side of that means never hav­ing the lat­est & great­est phone, but I can live with that.
Toshiba Satel­lite Laptop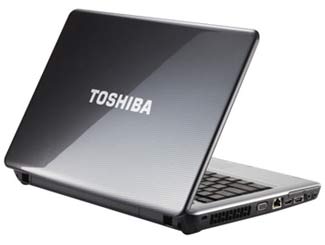 My pri­mary "work­horse" com­puter, whether it's docked in my office next to my desk­top PC or with me on the road. It's sev­eral years old now, but still very capa­ble. The only time I run into per­for­mance issues is when doing heavy video edit­ing or play­ing a graphics-intensive game, which I don't use this com­puter for any­way. It's run­ning Win­dows 7 and I will most likely be upgrad­ing to Win­dows 8 in Octo­ber. Hav­ing a lap­top is a must for the type of work I do, as I often have a need to carry my work around with me.
Apple iPad 
16GB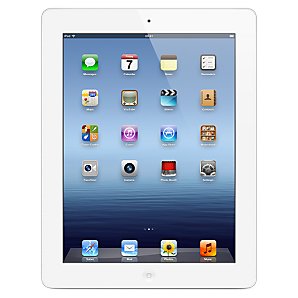 My newest toy, which I mainly bought for iOS-exclusive games and apps. Last week I also dis­cov­ered it's amaz­ing for dig­i­tal comics. It's prob­a­bly going to remain a "toy" to me until I learn to start using it for more pro­duc­tive pur­poses, which I'm still inclined to use my lap­top for; I couldn't imag­ine doing a lot of typ­ing or graphic design on this thing. But for enter­tain­ment purposes–YouTubing, gam­ing, sec­ond screen web surf­ing, etc.–from the com­fort of my couch, bed or any­where else, this beats the hell out of lug­ging a lap­top around and is better-suited to the expe­ri­ence than my phone.
Kin­dle Touch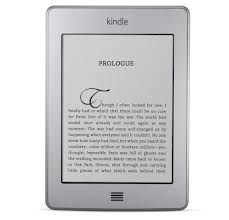 One of the best gifts I've ever recieved. I read a lot of books, both fic­tion and non-fiction. While noth­ing can replace the joy of hold­ing real books in your hands or the smell of them that I so love, the Kin­dle deliv­ers a grat­i­fy­ing read­ing expe­ri­ence. I don't fore­see this replac­ing my new iPad as my "go to" device for books for two rea­sons: (1) I love read­ing out­doors or on the beach in bright sun­light, a huge advan­tage Kin­dle and other e-ink read­ers have over tablets. (2) Bat­tery life. A fully-charged Kin­dle can last more than week even if I'm read­ing for sev­eral hours per day.
Nin­tendo
DS

 Lite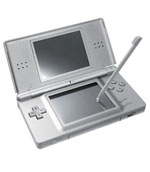 By far and away the gam­ing portable I spend the most time with. I've owned every incar­na­tion of the Game­boy since the orig­i­nal, includ­ing Color, Advanced, and SP. With its backward-compatibility for all GBA games, there is an enor­mous cat­a­log of games I'm able to play on this thing. I would like to even­tu­ally get a 3DS, but I can't jus­tify spend­ing the money just yet when I'm so con­tent with this one. And as far as porta­bil­ity goes, it's extremely durable (has been dropped many times and still looks new) and fits nicely in my pocket.
PSP-2000

Slim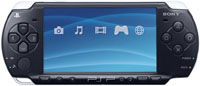 And this is the gam­ing portable I spend the least amount of time with, which is why I'm glad I got it for only $50 off Craigslist. It's not that it's a bad sys­tem or that there aren't good games for it; far from it. It's just that PSP, for me, occu­pies this weird niche between hand­held gam­ing and full-blown con­sole or PC gam­ing. The graph­ics are awe­some, but that's kind of the prob­lem with it–I'd much rather expe­ri­ence games with awe­some graph­ics on my big TV. I keep this thing around for the few plat­form exclu­sives that I enjoy, and for emu­la­tion (mine is hacked).
Flip Ultra 
HD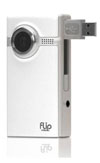 This was another gift to me. I don't have a legit cam­corder and my phone's video qual­ity is sub­par unless the light­ing is really good, so this gad­get fills that role. It's one of those dead-simple-to-use "it just works" prod­ucts, which I like. Just press the big red but­ton to start and stop record­ing. The zoom func­tion is pretty lim­ited, but the video qual­ity is really nice for how sim­plis­tic and afford­able this prod­uct is. Its design makes it easy to whip out and start record­ing at a moment's notice, which is why I like to tote it around with me. You just never know when you're going to see some­thing interesting.
What I learned from this exercise:
I could prob­a­bly replace a cou­ple of these devices by upgrad­ing to a really nice phone.
I'm def­i­nitely a bargain-hunter when it comes to gad­gets and technology.
I'm

OK

with being a few steps behind the tech­nol­ogy curve. I have been liv­ing debt-free for over five years now and intend to stay that way.
Despite hav­ing all this won­der­ful tech­nol­ogy at my fin­ger­tips, I still don't agree that the "death of the

PC

" or even "the death of the gam­ing con­sole" are inevitable, as a lot of tech doom­say­ers have been point­ing out lately.
I don't like being teth­ered to so many gad­gets, but until some­one  invents a device that can trans­mo­grify itself into other devices, I don't see this prob­lem going away any­time soon.
And also…
…Not much has changed.
Just for fun, here's the "ten years ago" ver­sion of my tech­sis­ten­tial crisis: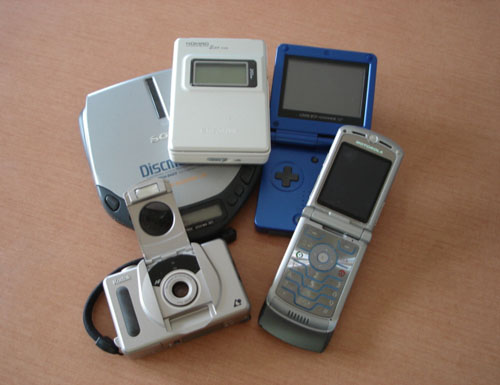 Yes, I still have these gad­gets lay­ing around in a box. I have a hard time let­ting go!