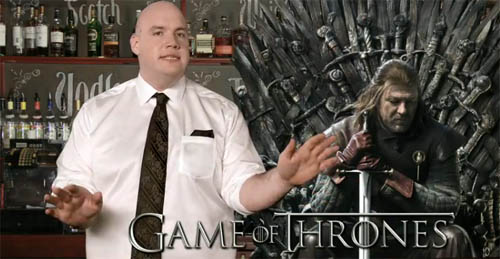 The Fac­tu­ary is quickly becom­ing one of my new favorite YouTube shows. It's a series of con­densed "every­thing you need to know about ran­dom sub­ject X" videos cre­ated, writ­ten and hosted by Guy Branum for Thrash Lab . It's great for busy peo­ple with two jobs, a busy gam­ing sched­ule who also run a blog (know any­body like that?) to get caught up on pop cul­ture knowl­edge and digest books, TV shows and other media with com­pli­cated sub­ject matter.
Oh, and did I men­tion they're fuck­ing hys­ter­i­cal? Take this 2:44 minute explainer for Game of Thrones, for example:
(SPOILER ALERT!)
Here's some other sub­jects I found enlight­en­ing: Tupac Shakur vs. Noto­ri­ous B.I.G  and the  Evo­lu­tion of Dub­step .
New episodes of The Fac­tu­ary arrive every Thursday.