I love Hal­loween. I love the 80's. There is not a more per­fect mar­riage between these two things than the 1985 made-for-TV movie, The Mid­night Hour .  It is the Holy Grail of 80's teen Hal­loween horror.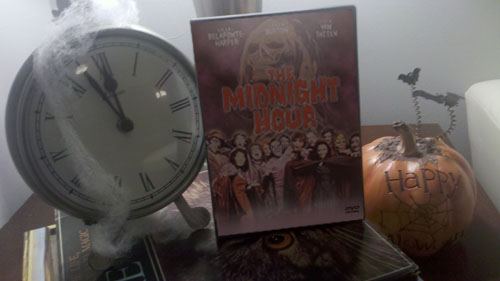 Despite all that, this movie lives in rel­a­tive obscu­rity.   The Mid­night Hour only had a lim­ited DVD release back in 2000, and copies of it go for around $150 and up on places like Ebay and Ama­zon Resellers (and no I did not pay that much, in case you are won­der­ing, but then again I'm also not sure that my copy is 100% legit).
The Mid­night Hour takes place on Hal­loween in a small New Eng­land town (which isn't Salem, but might as well be). Five high school class­mates, includ­ing geeky Phil (Lee Montgomery–hey, any­one remem­ber him from Girls Just Want to Have Fun ?) are throw­ing a big Hal­loween party and decide to steal cos­tumes from the town's Witch­craft Museum. In the process, the teens dis­turb some ancient arti­facts and unin­ten­tion­ally awaken a centuries-old curse that brings the town's dead back to life, includ­ing a 300-year-old witch. Unaware of what they just did, the teens all head to the Hal­loween party but it isn't long before the undead start to crash the place. And because this is a goofy Hal­loween movie, every­one thinks they're reg­u­lar party guests wear­ing really good cos­tumes. Phil isn't hav­ing a good time and decides to head home early. He meets Sandy, an undead cheer­leader who died in the 50's, but isn't aware she's dead. She warns Phil that the whole town is in dan­ger. Mean­while, back at the party, the witch begins turn­ing every­one into vam­pires. Phil and Sandy work together to stop the curse, which has to be done before mid­night, hence this movie's name.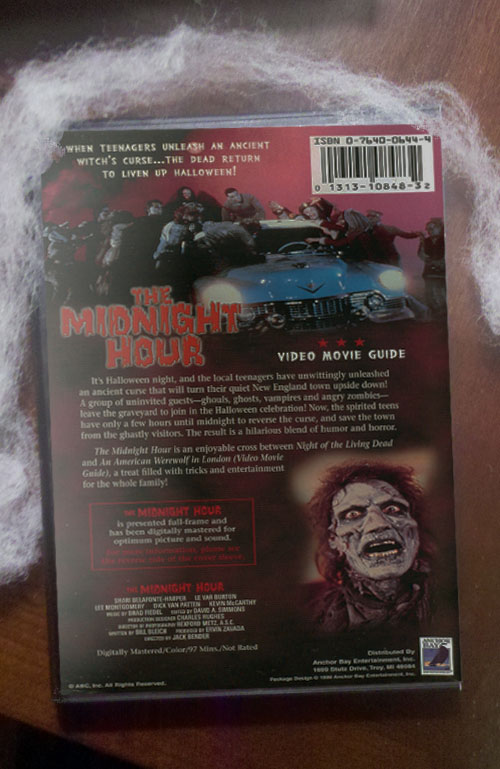 I'm ter­ri­ble at writ­ing movie reviews and syn­opses, I know, but the below screen­shots were a bitch to take, it's almost the REAL mid­night hour, and I'm drained. But before I go, here's some other stuff you NEED to know about this movie:
1) It is one of the Halloween-iest damn Hal­loween movies you will ever see.
2) In addi­tion to Lee Mont­gomery (who despite being the main char­ac­ter isn't men­tioned once on this DVD cover), this movie stars Harry Belafonte's daugh­ter, Dom DeLuise's son, and Michelle Pfeiffer's sis­ter. So basi­cally a bunch of almost-famous peo­ple. Oh, and LeVar Burton.
3) It has a great oldies-infused, Halloween-appropriate sound­track .
4) It is more funny than it is scary, in case you're one of those peo­ple .
5) For no appar­ent rea­son (except per­haps to cap­i­tal­ize on the pop­u­lar­ity of Michael Jackson's Thriller ) every­one breaks out in an excep­tion­ally cheesy 80s-tastic song & dance num­ber in the mid­dle of the movie. Watch the video below and see for your­self. (You're welcome.)
I'm dead, you're dying. Every­body should try it.
Take it away, Wolf­man Jack.
Spooky Screenshots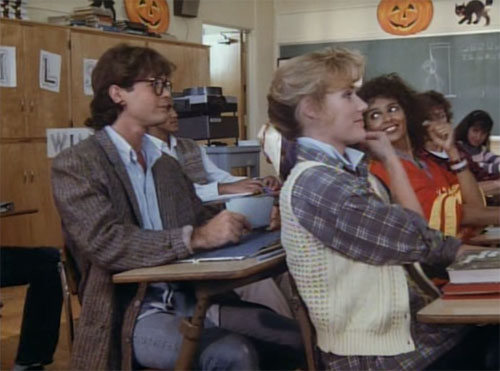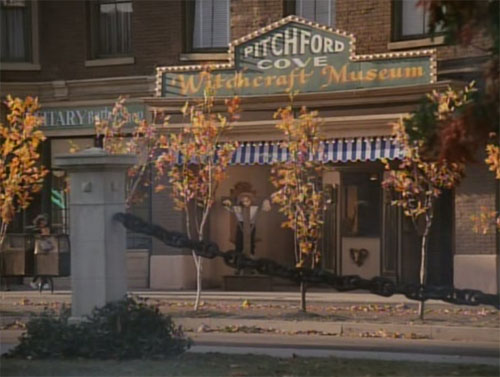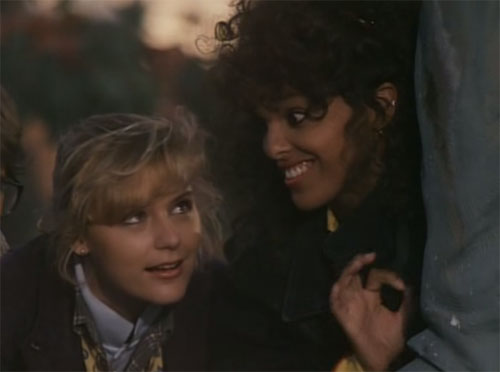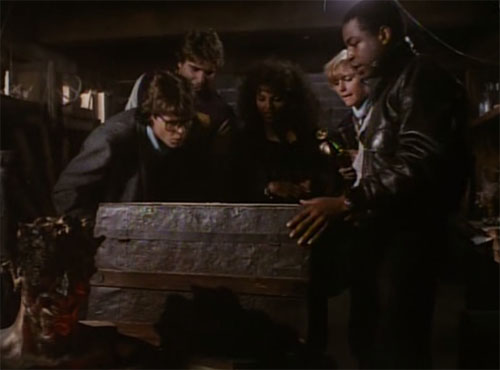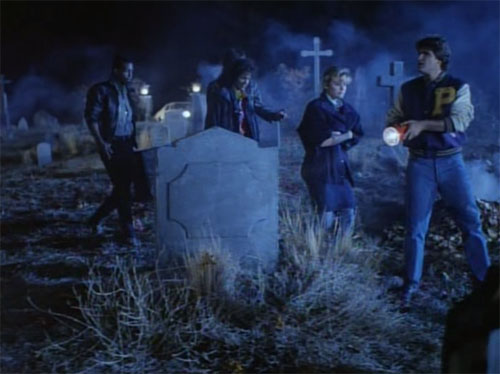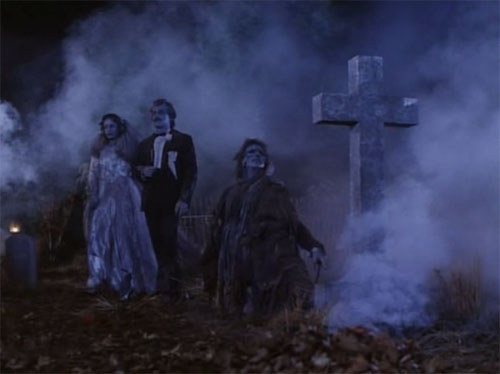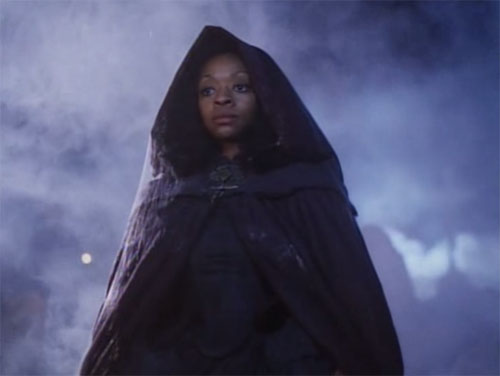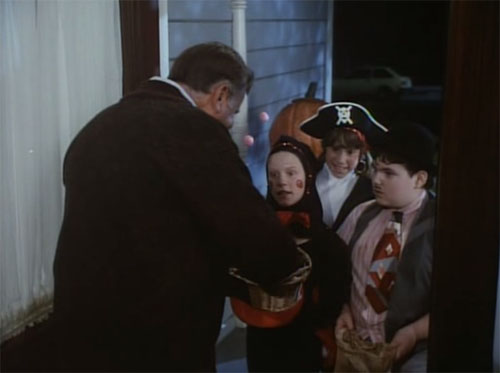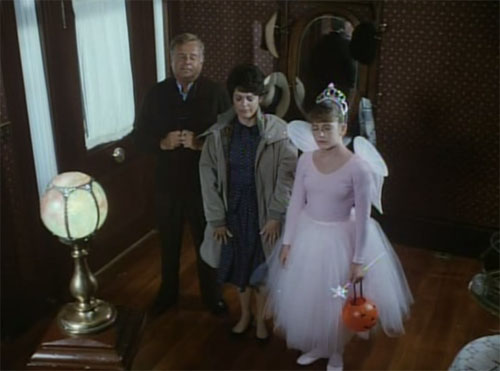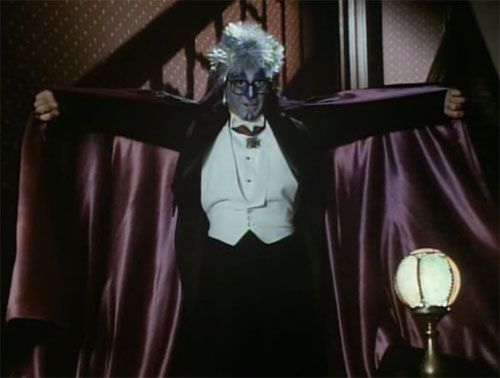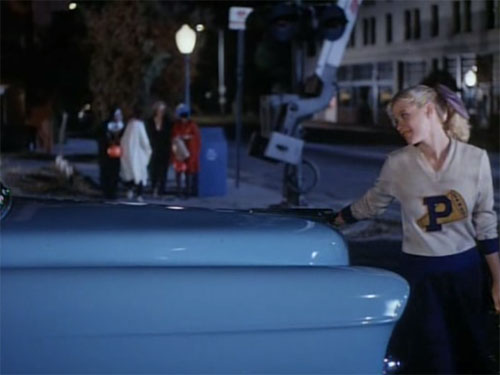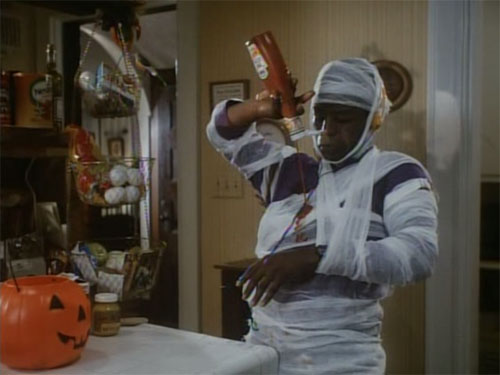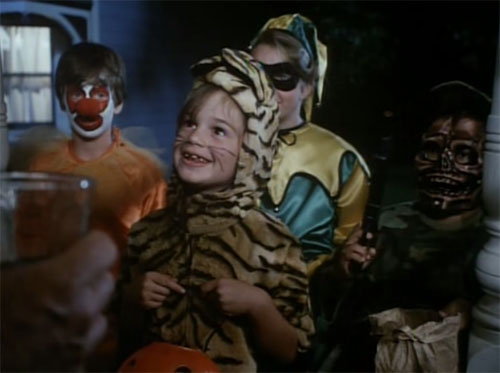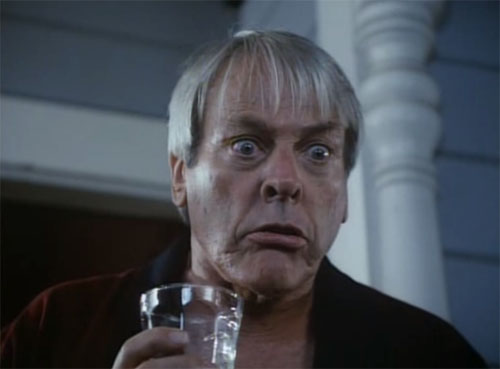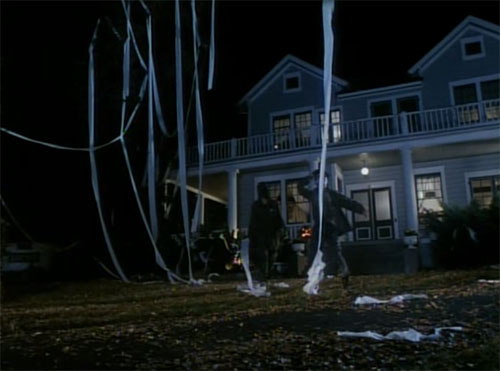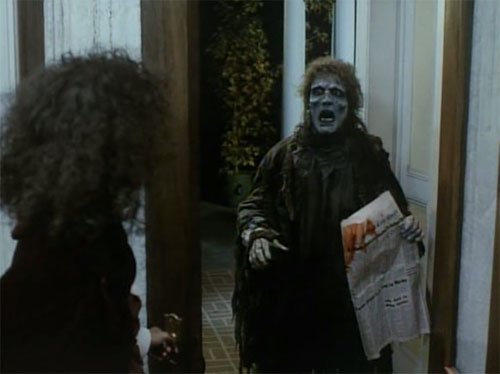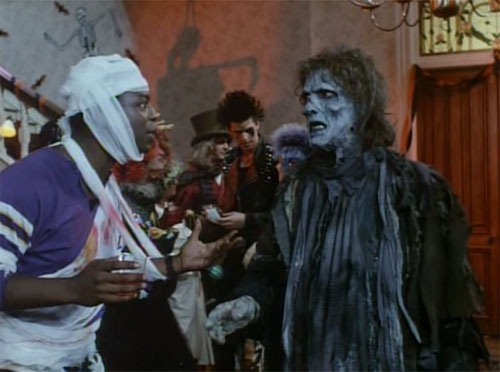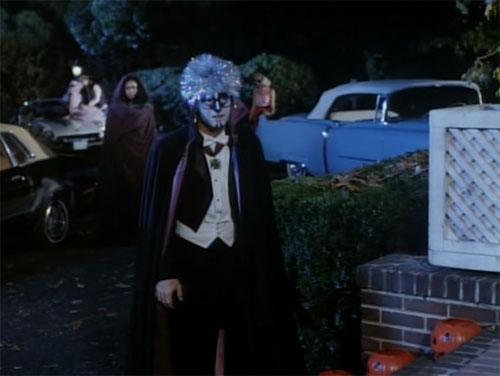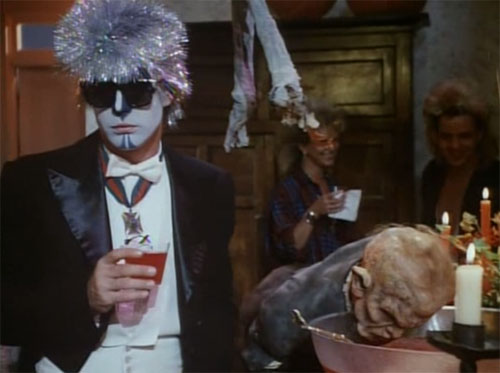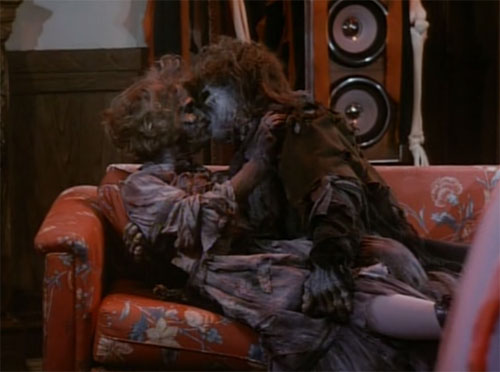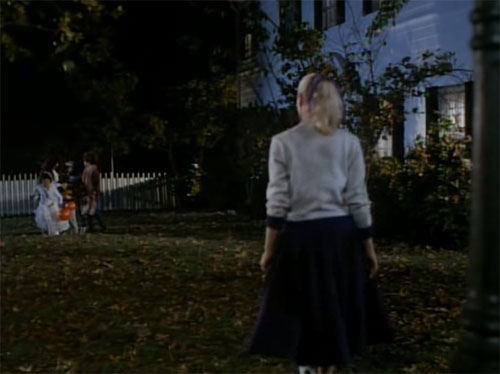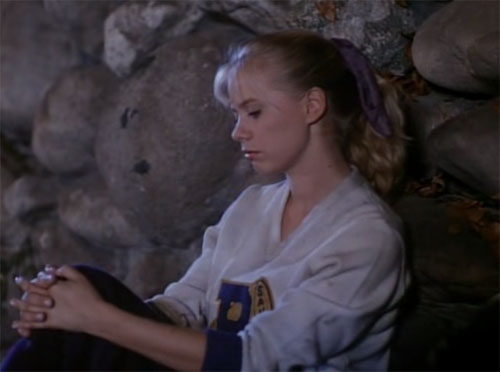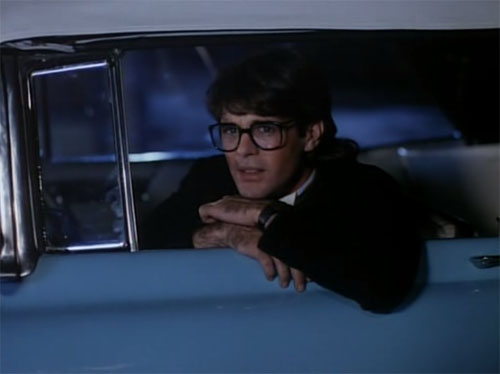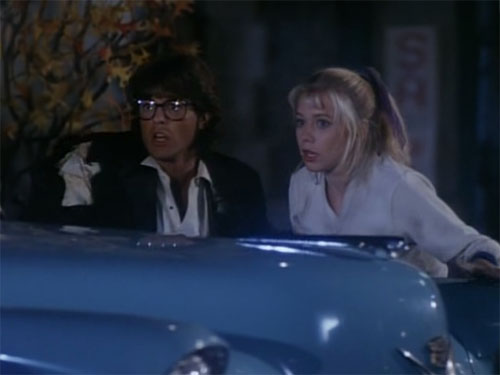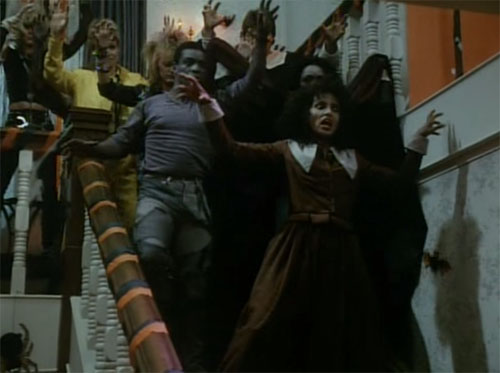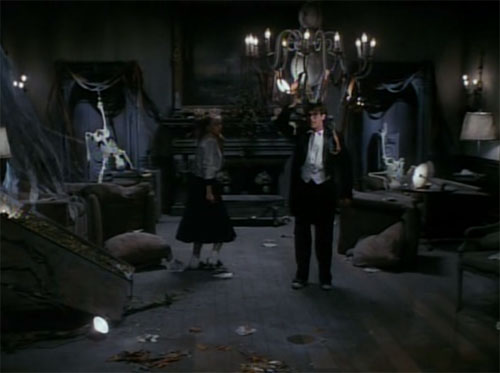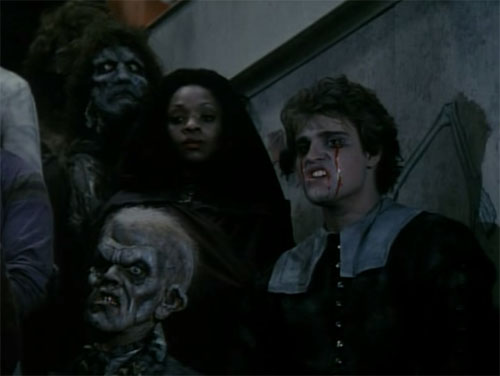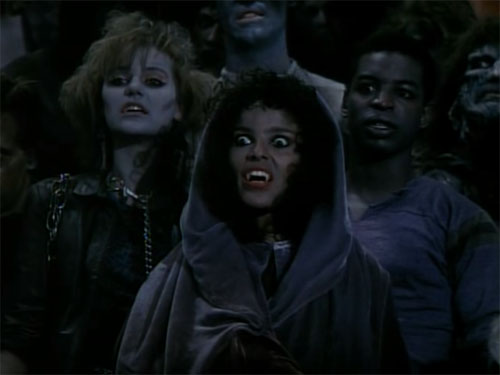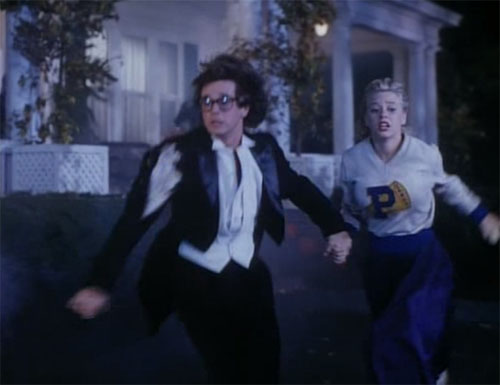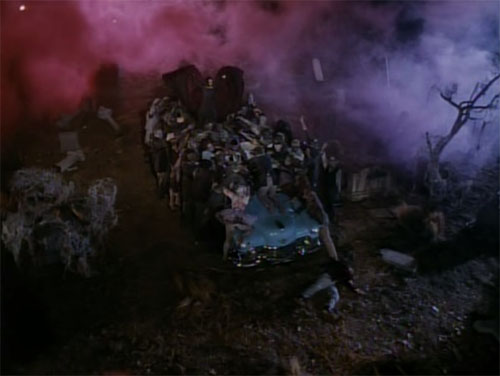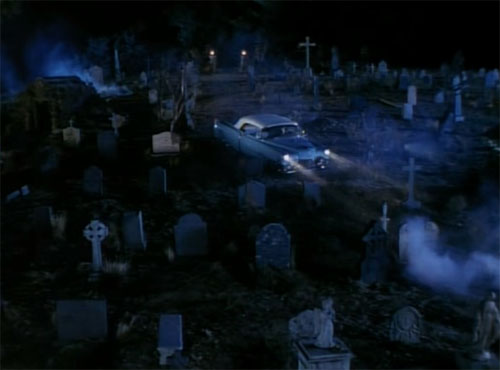 What is 31 DVDs of Halloween?
As a spe­cial fea­ture for the Hal­loween Count­down, I'm show­cas­ing 31 Hal­loween DVDs from my per­sonal col­lec­tion. I have a lot of Halloween-related and hor­ror DVDs in gen­eral, but for this year's count­down I'm only going to focus on my absolute favorites–the ones I con­sider 100% essen­tial for my enjoy­ment of the holiday.