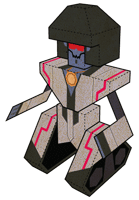 As some­one who spends copi­ous amounts of time on these here tubes, I've seen a bunch of great-looking paper­crafts dur­ing my epic Pin­ter­est and Tum­blr time-wasting marathons, but none quite so awe­some as the cre­ations of Bryan from  PaperFoldables.com .
He's the same guy who did those super hip  Adven­ture Time paper fold­ables that are cur­rently mak­ing the rounds.
And I must say—wow!
Here's a sam­pling of what you'll find over there: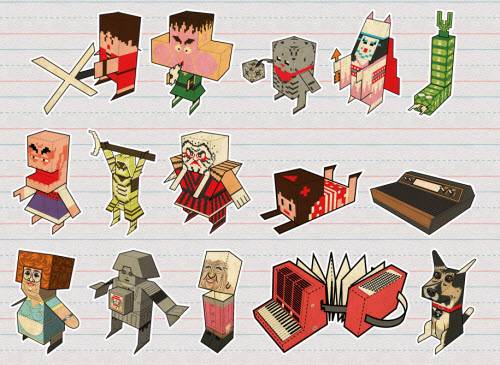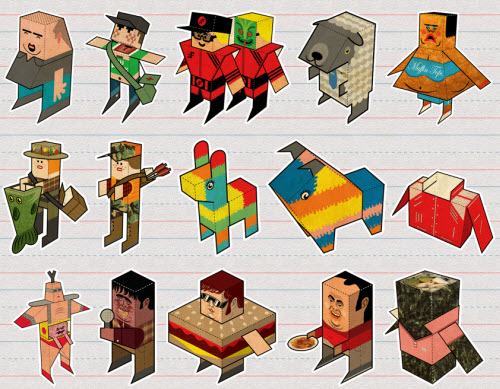 Bryan pro­vides print­able PDFs for all of his awe­some creations–just click on any design.
If you've read this blog more than once, you know I'm a huge Ninja Tur­tles fan, so nat­u­rally my eye was imme­di­ately drawn to the kick­ass Krang fold­able you see in the bot­tom left cor­ner, above. Here's what the PDF print-out looks like: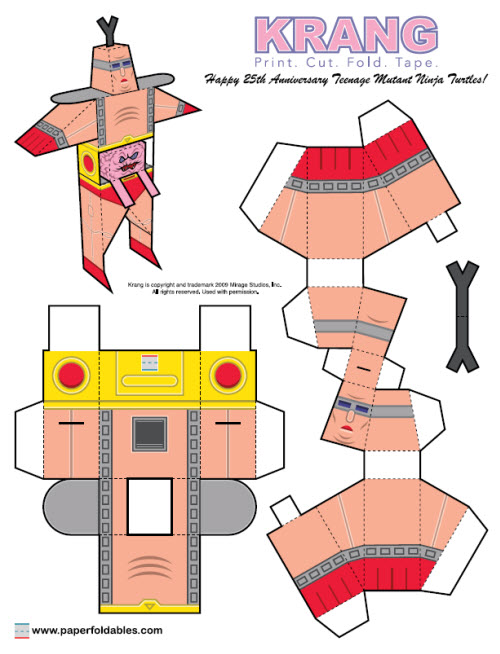 Now go have fun dec­o­rat­ing your office with ALL THE PAPER FOLDABLES. Just don't hate me when you run out of printer ink.
Fol­low Bryan on Twit­ter ( @paperfoldables ) and tell him he rocks.