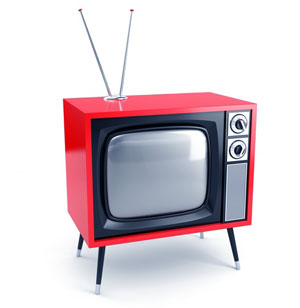 I didn't have to think too hard about this week's assign­ment from The League, which was to cre­ate our own ideal Sat­ur­day Morn­ing Car­toon sched­ule. I just bor­rowed from my list of favorite car­toons  of the 80s and 90s and called it done. #WINNING!
He-Man and the Mas­ters of the Universe
8:00 — 8:30 AM
This ridicu­lous, awe­some, and ridicu­lously awe­some car­toon is your reward for get­ting up so early. But it's the type of show you can still enjoy even if you're half-asleep, in dan­ger of face plant­ing into your Fruity Peb­bles. (Skele­tor always loses–that's all you need to know.) I HAVE THE POWER!
ThunderCats
8:30 — 9:00 AM
THUNDERCATS HOOOO! The skimpy outfit-wearing, sword-wielding, catchphrase-yelling awe­some­ness continues.
Cap­tain N: The Game Master
9:00 — 9:30 AM
And now we move into the video game power hour. Who didn't wish they could go inside the worlds of their favorite video games, espe­cially if they get to be the hero? Cap­tain N was the embod­i­ment of every Nintendo-owning kid's fantasy.
Super Mario Bros. Super Show
9:30 AM — 10:00 AM
This show had every­thing: ani­ma­tion AND live-action, sit­com ele­ments, celebrity guest stars, a cheesy rap song, video game music, and best of all it had The Leg­end of Zelda built-in. Two car­toons about video games in one!
X-MEN
10:00 — 10:30 AM
I saved the best times­lots for the best shows on this list. First up: X-MEN . I lived for Sat­ur­day morn­ings because of this show. I col­lected the comics, the trad­ing cards, and recorded every episode on VHS. And it had one of the most badass instru­men­tal theme songs ever.
Bat­man: The Ani­mated Series
10:30 — 11:00 AM
I like my super­heroes dark and gritty, and for Bat­man fans, this show was the ulti­mate. Orig­i­nally air­ing for prime-time, it was a much more mature car­toon that didn't pan­der to us kids.
Teenage Mutant Ninja Tur­tles (2003 Series)
11:00 — 11:30 AM
This pick might be a lit­tle sur­pris­ing to fans of the orig­i­nal 80's TMNT car­toon, but I think the 2003 Tur­tles reboot was the bet­ter show between the two, and truer to the spirit of the orig­i­nal comics. Don't get me wrong, I love the orig­i­nal! But this darker, more mature ver­sion of the Tur­tles fits in bet­ter with the other shows in my lineup.
Gargoyles
11:30 — 12:00 PM
I'm clos­ing out the pro­gram­ming block with yet another darker, edgier show: Gar­goyles! It's full of awe­some char­ac­ters, gothic cityscapes, and com­plex story arcs. Sadly, this under­rated show didn't get much atten­tion until after it was can­celled. In my Sat­ur­day morn­ing car­toon lineup, it's the rea­son to keep watch­ing until it's time to go out­side and play!
Stay in your jam­mies and watch car­toons with The League!
Won­der­ing what this is all about? This week The League of Extra­or­di­nary Blog­gers was tasked with pro­gram­ming the ulti­mate Sat­ur­day morn­ing car­toon expe­ri­ence for kids across the nation. Here's what they picked: