Pop quiz! What movie does this sound like?  A witch's acad­emy in Eng­land! Wiz­ards! Spells! Potions! Evil sor­cer­ers! Snotty, blond-haired rivals! A hard-nosed Potions teacher! Fly­ing lessons! Magic! (Hint: it doesn't rhyme with Barry Otter.)
Long before The Boy Who Lived, there was a young, clumsy witch named Mil­dred Hub­ble. The Worst Witch is a 1986 film based on a book series of the same name by Jill Mur­phy (which was pub­lished 23 years before the first Harry Pot­ter book). If you've never heard of it, I wouldn't be surprised–it's a short, low-budget kid's film that orig­i­nally pre­miered on HBO when I was 5 years old. (And just in case you  have heard of it, yes, I'm also very aware of the related HBO tele­vi­sion series from the late 90s.)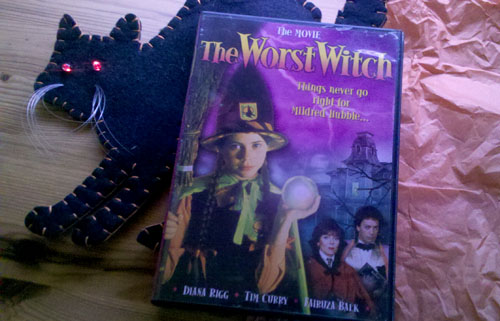 The Worst Witch fre­quently appears on obscure/bad movie lists and  often gets ridiculed  for one scene in par­tic­u­lar (a truly bizarre "WTF-worthy" song and dance num­ber star­ring Tim Curry–I'll get to that in a bit), as well as its cheap, cheesy spe­cial effects. How­ever, it's notable for hav­ing some pretty big stars in it who weren't so rec­og­niz­able back then, includ­ing Fairuza Balk, Dame Dianna Rigg, Char­lotte Rae, and Tim Curry. Since I'm includ­ing the film on my count­down, it should be obvi­ous that I like The Worst Witch despite its bad rep­u­ta­tion and con­sider it a cult favorite. Is it a ter­ri­ble movie? Yes. Does it have atro­cious spe­cial effects? Yes. Do I love the shit out of it? You bet your ass I do! After all, I was only five when I first saw it–and every­one knows that back in the 80s, kid's movies didn't nec­es­sar­ily have to be good to find a spe­cial place in our heart.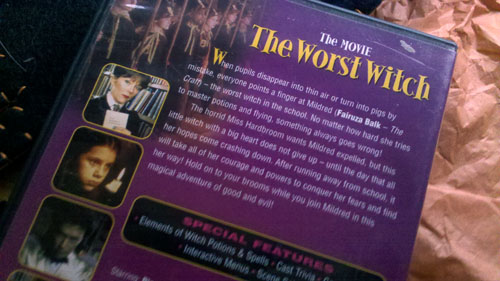 My sis­ter and I would watch this every Hal­loween off a recorded VHS tape. In fact, until I bought this DVD a few years ago, I had no idea what the first 2 min­utes of this movie was like since our old recorded tape copy was cut-off at the begin­ning. You have no idea how it felt to view those lost two min­utes of footage for the first time as a fully-grown adult. They were the most spec­tac­u­lar two min­utes of my life.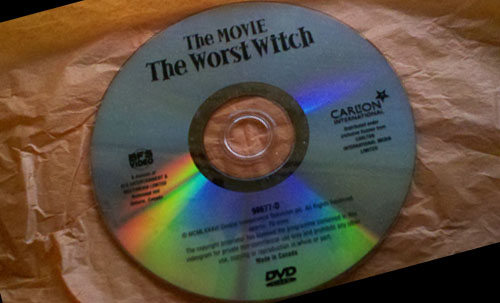 As DVD qual­ity goes, this par­tic­u­lar release is sorely lack­ing. It's VHS-transfer qual­ity at best, which is to say it sucks. In my per­fect dream world The Worst Witch is an iconic Hal­loween movie revered on the same level as It's The Great Pump­kin, Char­lie Brown! and it's avail­able on high-definition Blu-Ray. It would also be jam-packed with never-before-seen Spe­cial Fea­tures like the mak­ing of, cast inter­views, and set tours. But this is real­ity, and in real­ity not many peo­ple give two shits about this movie, let alone watch it every sin­gle Hal­loween like I do. You know it's pretty bad when they have to include "Inter­ac­tive Menus" on the list of DVD spe­cial features.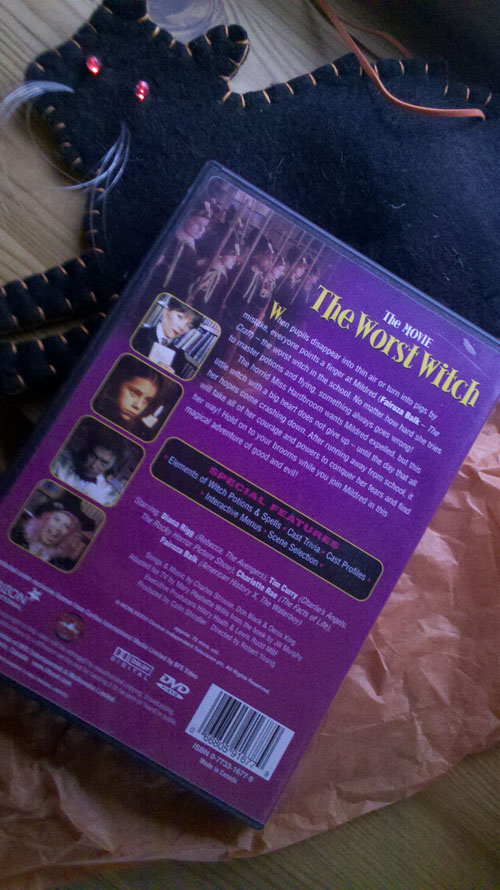 So what is it about this movie that I love so much? It's hard to pin­point because there are so many things. This movie IS Hal­loween to me, hav­ing been exposed to its magic at such an early age, long before I could tell the dif­fer­ence between good and bad movies. Despite its many flaws, I do gen­uinely think The Worst Witch has a spe­cial kind of charm. I see so much of myself in Mil­dred Hub­ble, the clumsy, mis­un­der­stood witch for whom noth­ing ever seems to go right, and I've been a fan of Fairuza Balk's ever since I saw her in Return to Oz . There's also the out­ra­geous, 80s-tastic songs and those ter­ri­ble dime store cos­tumes. Oh, right, and TIM MOTHERFUCKING CURRY. Now I ask you–what's NOT to love?
Any­thing Can Hap­pen on Halloween
Here it is–the bat­shit insane "WTF" scene I promised ear­lier. You will never be able to un-see this. Enjoy!
Spooky Screencaps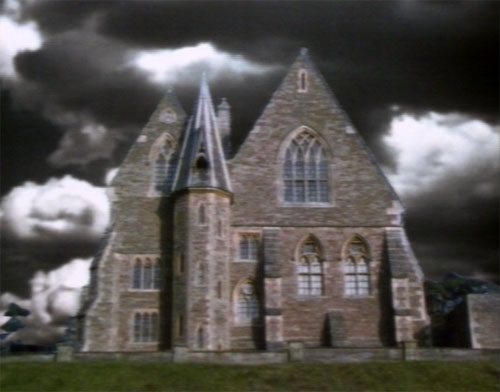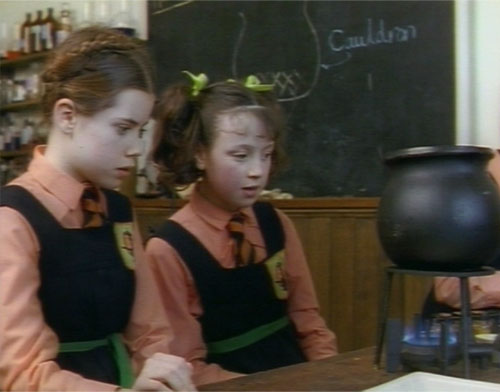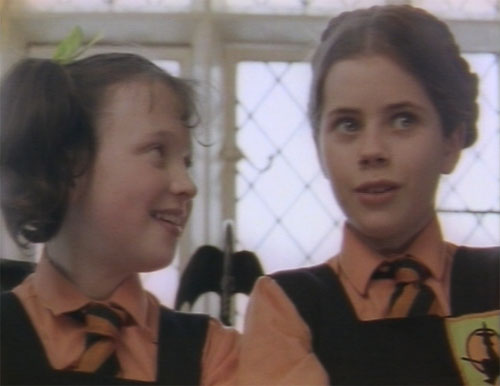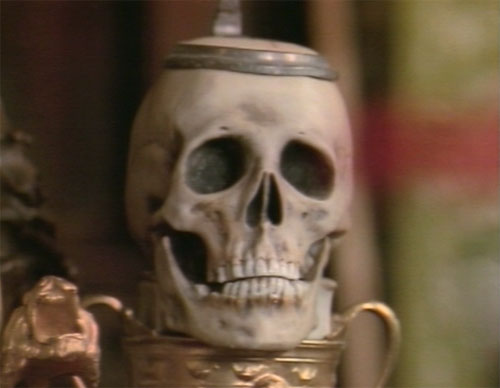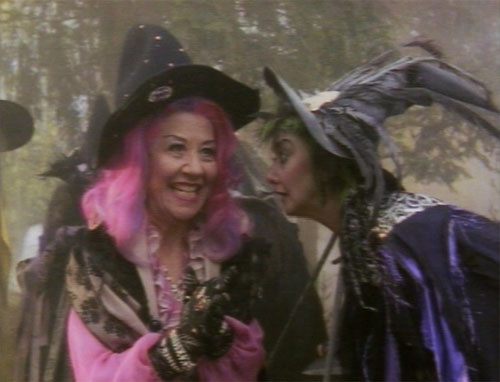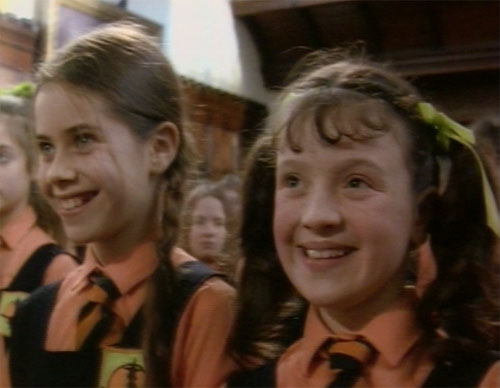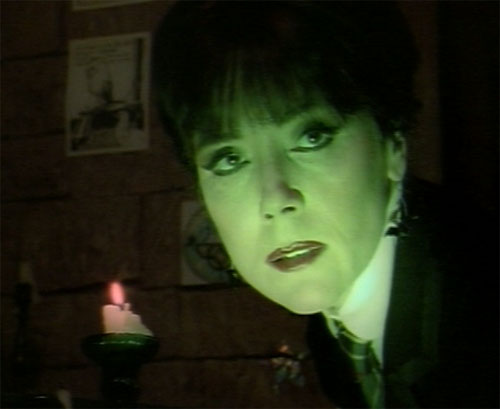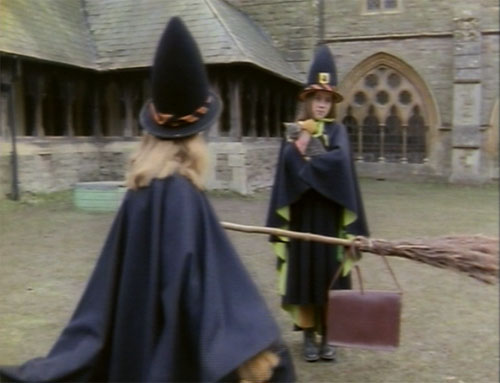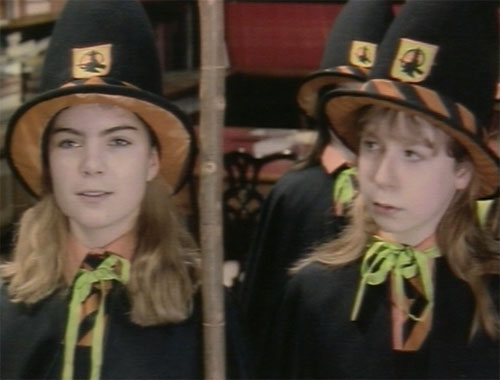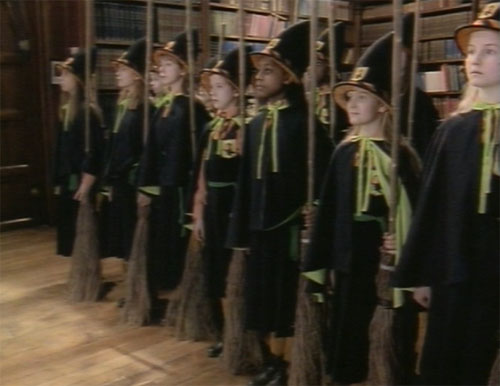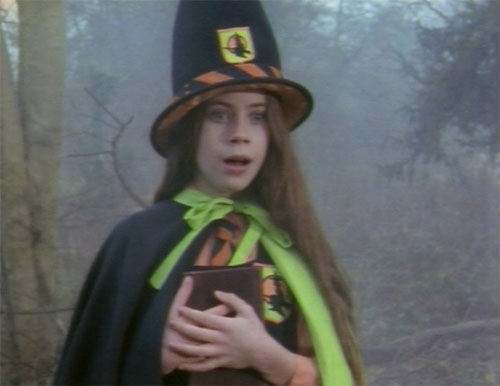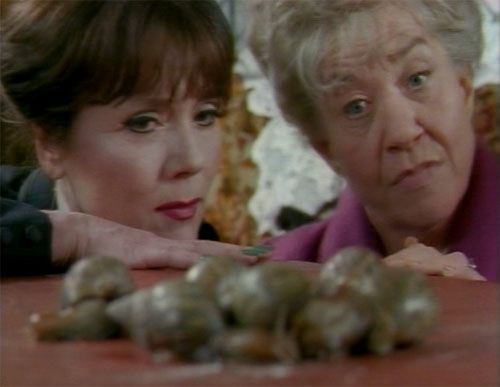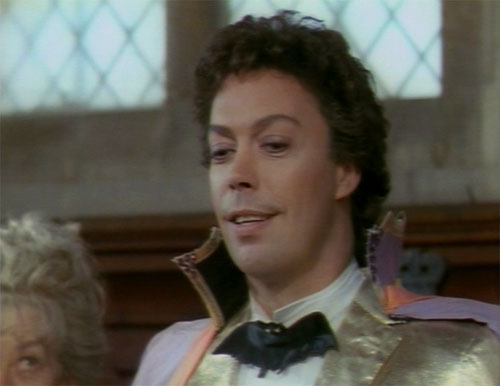 What is 31 DVDs of Halloween?
As a spe­cial fea­ture for the Hal­loween Count­down, I'm show­cas­ing 31 Hal­loween DVDs from my per­sonal col­lec­tion. I have a lot of Halloween-related and hor­ror DVDs in gen­eral, but for this year's count­down I'm only going to focus on my absolute favorites–the ones I con­sider 100% essen­tial for my enjoy­ment of the holiday.