via  Scoop.it — ShezCrafti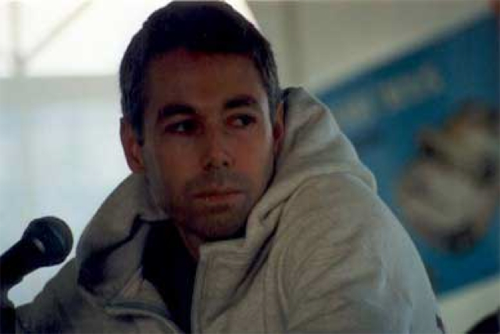 It's a sad day for Beastie Boys fans.  Rolling Stone reports:
Adam Yauch, one-third of the pio­neer­ing hip-hop group the Beastie Boys, has died at the age of 48, Rolling Stone has learned. Yauch, also known as MCA, had been in treat­ment for can­cer since 2009. The rap­per was diag­nosed in 2009 after dis­cov­er­ing a tumor in his sali­vary gland.

Yauch sat out the Beastie Boys' induc­tion to the Rock and Roll Hall of Fame in April, and his treat­ments delayed the release of the group's most recent album, Hot Sauce Com­mit­tee, Pt. 2. The Beastie Boys had not per­formed live since the sum­mer of 2009, and Yauch's ill­ness pre­vented the group from appear­ing in music videos for Hot Sauce Com­mit­tee, Pt. 2.

Yauch co-founded the Beastie Boys with Mike "Mike D" Dia­mond and Adam "Ad-Rock" Horowitz in 1979. The band started off as a hard­core punk group, but soon began exper­i­ment­ing with hip-hop. The band broke big with their first proper album, Licensed to Ill, in 1986, and fur­ther albums Paul's Bou­tique, Check Your Head and Ill Com­mu­ni­ca­tion cemented the band as a true super­star act.

In addi­tion to his career with the Beastie Boys, Yauch was heav­ily involved in the move­ment to free Tibet and co-organized the Tibetan Free­dom Con­certs of the late Nineties. In 2002, he launched the film pro­duc­tion com­pany Oscil­lo­scope Laboratories.
In case it's not already obvi­ous, ShezCrafti is a nod to my favorite song by the Beastie Boys, a group that I've grown up lis­ten­ing to since Licensed to Ill arrived on the scene and blew my young, impres­sion­able mind.
The Beastie Boys have cranked out so much amaz­ing, rel­e­vant music over the years, much of which fea­tures promi­nently on the sound­track to my life experience.
Adam Yauch was an essen­tial part of the group that has con­tributed so much joy to people's lives. He will be missed.