This week­end, back­ers of Jane Jensen's Pinker­ton Road Kick­Starter project  (who pledged $16 or more) are vot­ing on which adven­ture game the stu­dio will pro­duce first.
In the run­ning are three titles:
Moe­bius –  A meta­phys­i­cal sci-fi thriller in the vein of Dante's Equa­tion and Gabriel Knight
Gray Mat­ter

II

: The Ties that Bind –  The sequel to Jane Jensen's much antic­i­pated Gray Mat­ter
Anglophile Adven­tures (work­ing title) – A his­tor­i­cal mystery/romance set in the Cotswolds in 1800's Regency England
As much as I adored Gray Mat­ter  and would be thrilled to have a sequel, I voted for Moe­bius because I would love to see Jane do some­thing new and the story sounds really intriguing.
Malachi Rec­tor is an antiq­ui­ties dealer who hunts down arti­facts all over the world.  After los­ing every­thing in a fire, he's hired by a Man­hat­tan mil­lion­aire to inves­ti­gate a series of events and doc­u­ment them in his metic­u­lous way.  But Rec­tor soon real­izes that the events hold a bizarre sig­nif­i­cance, as does his own exis­tence.
Here is some early con­cept art for Moebius: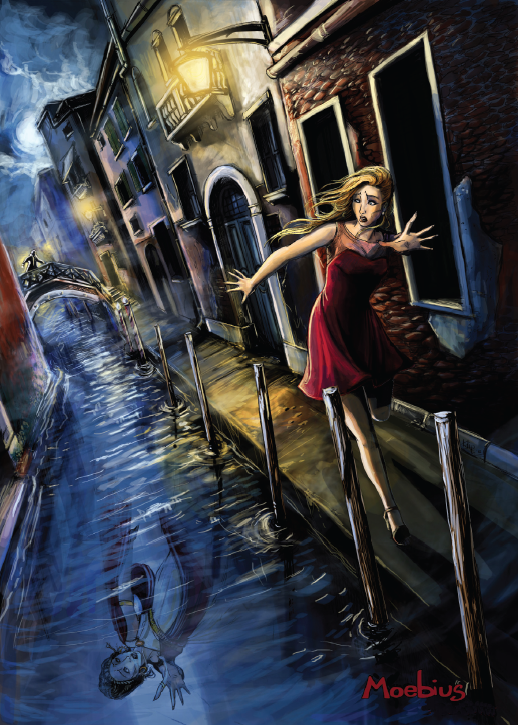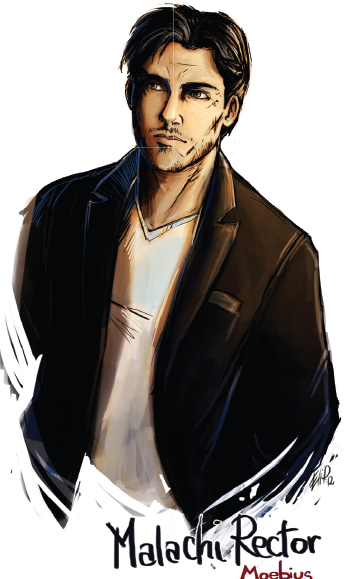 Vot­ing will be open until tomor­row (Sun­day, April 15) at 11:59 PM.  If you've pledged this project on Kick­Starter, don't for­get to vote!  And if you're a fan of Jane Jensen's games but haven't yet pledged, I urge you to con­sider back­ing this project on Kick­Starter  so that Jane can con­tinue to bring her fans amaz­ing games like the  Gabriel Knight  series and Gray Mat­ter .
Vot­ing Results
Moe­bius is the win­ner!  Here are the final poll results:
Moe­bius — 61%
Gray Mat­ter II — 21.9%
Anglophile Adven­ture — 17%